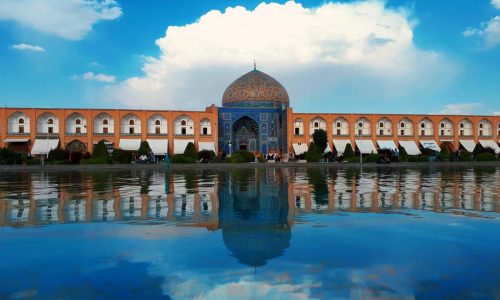 Walking tour in Naqshe Jahan square
The Naqsh-e Jahan Square is a rectangular one with 560 meters long and 160 meters wide (440 feet long and 160 feet wide) and it's the beating heart of Isfahan, both locational and practical. In total, the Square has two-hundred stores around its axes and four buildings: Aali Qapo, the Shah Mosque, Sheikh Lotfollah Mosque, and Qaisaria Gate. During the reign of Shah Abbas the Great and his successors, the square was a place for polo, army parades, fireworks, and various royal celebrations, also a place for people to walk, do business, and socialize. We will walk around the square and visit the historical sites around the square base on your selection then we eat lunch in one of the traditional restaurant there . after lunch you have time to visit isfahan bazar and see how isfahani Artists produce handicrafts at evening we can spend time in Chah Haj mirza tea house which dates back to the Safavid period and is like a museum. On the walls of this coffee house are full of antiques, there are relics of the days of Taziyeh reading, Shahnameh reading and narration. In the past, people interested in various ceremonies such as Muharram, reading Shahnameh and reciting Taziyeh, donated items such as spears, beds (wooden boards), swords, iron hats, precious stones, paintings, iron armor, etc. to this coffee house .you can eat nice teas, doogh and Gooshfilis and delicious Dizi.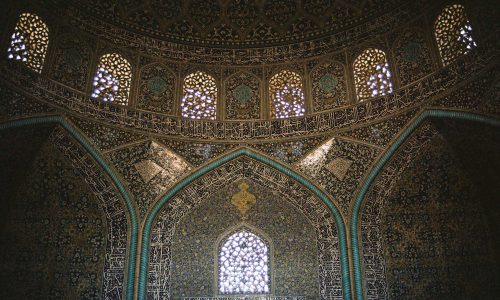 If you visit around Naqshe jahan square by yourself this tour is suitable for you which cover other important sites of isfahan, Isfahan is Iran's masterpiece, one of the finest cities in the Islamic world. It is interesting to know that Isfahan is chosen as the most beautiful city in Iran not only by Iranians but also by foreigners during the last four centuries. in this tour we will visit Jame mosque of isfahan ( unesco world heritage site ) , Grand bazar of isfahan , Hakim mosque , 3 old bridges of isfahan se-o-se pol /khajo /shahrestan bridges , chehelsotun ( unesco world heritage site ) and hasht behesht palaces. At end of this tour if you like we can visit isfahan music museum as well.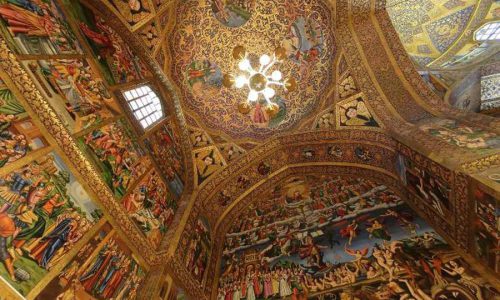 Isfahan Armenian churches tour
During the reign of Shah Abbas I, a new phase of war began between the Safavids and the Ottoman empire. In 1601, the Safavid army was forced to draw back and to prevent the Ottoman army from crossing the southern part of Aras river, Shah Abbas ordered the evacuation of all the residential neighborhoods located in the Ararat plateau and the Nakhchivan region. As a result, an obligatory migration was organized and Armenians were settled in different regions of Iran, including Gilan, Mazandaran, Hamedan, Kashan, Fereydan, Chaharmahal-va-Bakhtiari, Shiraz, and Isfahan. We start our isfahan Armenian churches tour visiting Vank Cathedral (Vank Church) Built at the climax of Islamic architecture, Vank became the meeting place of the world of Biblical paintings and the world of lovely domes. then Exploring the beautiful church of Saint Mary in Jolfa quarter dating back to 1613 after that Visiting Hakoup Church, the first church of Armenians in Isfahan dating back to 1604.After leaving the Hakoup and Saint Mary churches, you can spend a little time in Julfa square.You can drink coffee in one of the coffee shops around the square. At end of tour we will Visiting the magnificent church of Bethlehem dating back to 1627 .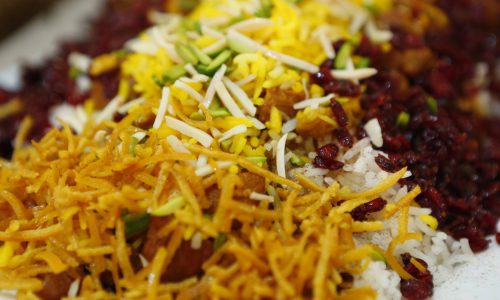 Spending time in a local family's home, learning how to cook traditional meals is an excellent way to experience life in isfahan. That's why we're going on a Culinary Tour in Isfahan, the city of glamorous Islamic art and architecture, is also the gate to a world of rich culture, and delicious food. we'll start our culinary tour with a walk around the Grand Bazaar of Isfahan. After we've got all the fresh ingredients we need, we'll start our Persian cooking class back in our host's home. There, we'll try our hands at being Iranian food chefs while she is telling us the secrets of getting them right . After the delightful experience, we'll enjoy the super tasty meal we've made.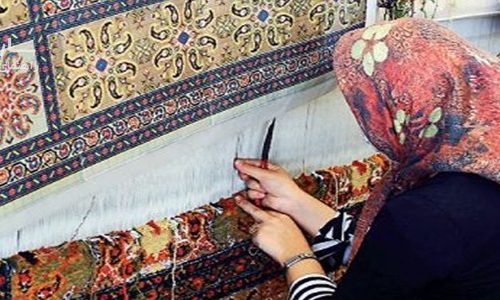 Handmade Carpet factory show
iran has been known historically as the center of handcrafted carpet making. isfahan specifically has a rich regional heritage of carpet making. Today we have a tour about the process of carpet weaving and give you one of the best experiences that you can have in your trip to Iran . Hand-woven Carpets is a traditional persian Art. The originality of Persian carpets or Iranian Rugs dates back to about 2500 years ago. Iranians were among the pioneer weavers of the carpets of ancient civilizations, and over the centuries, creativity and genius achieved a degree of great perfection in this field. Carpet weaving skills are passed down through generations as a highly protected family secret. Persian carpets are Hand-knotted with wrap and weft of different materials such as: cotton, wool or silk. They have been woven by love and great artistry to create patterns with balancing colors and earthy undertones . You'll start your experience in the weaving room with an expert, explaining the process of how each carpet is created. You'll get to see first hand, how much time and skill it takes to make each rug, as well as meet a few of Iranian women who take part in hand weaving the carpets.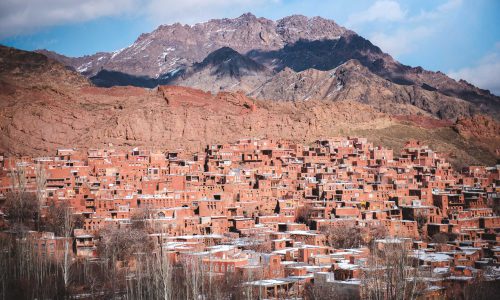 You will pick up from your hotel at 0800 , Just two hour away from isfahan you can reach the historical city of natanz , we will have a visit jame mosque of natanz then ceramic factory and continue to Abyaneh village, Situated at the slope of the Karkas mountain, this village only counts a mere 350 residents. Yet it's is highly popular among both national and international visitors due to its unique location, history, and the typical multi-store houses made of red clay. The streets are so small, that you won't find any vehicles around. And old aged villagers still walk around in their traditional dress. The village has an ethnology museum, where you can see some tools, cloth and utensils that show some of the 2500 year old history of this place. Besides this you can visit the old mosque and walk to the Palahamoona Fort (Takht-e-Haman) on the hill opposite of the village, which offers a spectacular view on the village with the mountain in the background. base on your program we can drive to tehran or back to isfahan .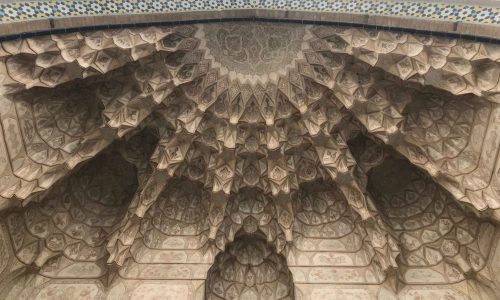 After breakfast We drive to kashan , Kashan is one of the oldest and beautiful city of iran , The city is packed with historical places, great 18th century architecture, one of Iran's most unique bazaars and offers great trips within a close distance. In fact, most sights are in walking distance of each other, making it quite easy to navigate your way around! We start our visiting with Tabatabaei house known for its courtyards, amazingly detailed and overall present stucco-work and tall wind wards, designed to keep designated rooms cool during a burning hot summer.then Borujerdi house constructed from 1857 on order of a wealthy merchant, it took eighteen years and 150 craftsmen to build this beauty. Also equipped with three wind towers, to make the place unusually cool during summers. The house features plaster-work similar to that of the Tabatabaei house, but has a dazzling dome that might just leave you speechless. Then we will visit The Hammam of Sultan Amir Ahmad A 16th century traditional bathhouse that used to be open to public. A narrow passage leads to a large octal shaped chamber, that used to be the dressing room and a place for relaxation and socialization.we will visit Fin Garden which is Listed as Unesco's heritage for its great historical importance. It was in this garden, where Mr. Amir Kabir, the beloved prime minister in the Qajar era, was murdered at the order of the Shah! A story full of conspiracy and personal interests lead to the tragic death of this man, who is known to be one of the first reformers of Iran. At end base on your program we can drive to tehran or back isfahan .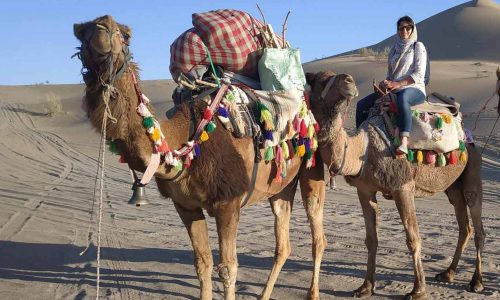 Excursion to Varzaneh Desert
The desert has the tranquility that may not be found in any of the other views of nature. Where you can see a panoramic view of the sand dunes, full of silence and calm.
Although Iran has many deserts, but Varzaneh Desert which is located one hundred kilometers east of Isfahan is one of the best Desert you can see during your trip to iran .This desert is full of sand dunes where you can experience the excitement of speeding on these hills while riding off-road cars. On the nights of this desert, you see a magical sky, a black curtain where thousands of bright stars shimmer. The stars shine so beautifully that you can watch them for so long, they seem so close to the ground that you can even touch them.
What makes Varzaneh different from other deserts in the country is that the multi-side winds that give sand dunes different shapes such as longitudinal, crescent and pyramidal sand dunes and create unique landscapes.
At the heart of the desert, you can experience unique leisure activities such as sandboarding, Aphrodite, motorcycling, camel riding, and taking pictures in beautiful landscapes that are not found anywhere else.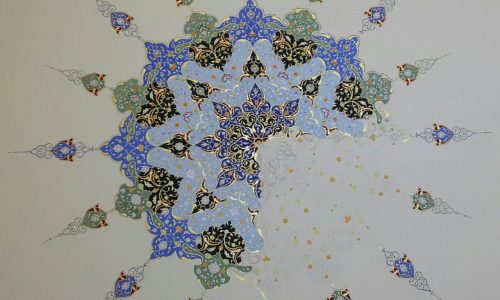 Isfahan Considered as a hub for crafts and folk art, Its creative sector comprises the country's most specialized craft people in 167 different disciplines, including carpet weaving, metalwork, woodwork, ceramics, painting and inlay works of various kinds. According to Isfahan Territorial Planning, at least 9,000 craft and folk art workshops and enterprises contribute to the Isfahan economy, the majority of which are located in the historical Naqsh-e Jahan Square, inscribed as a UNESCO World Heritage Site in 1979 and dedicated to the sector. Our art classes in isfahan are suitable for artists of all levels, from the very beginners looking to explore their creativity to the professionals searching for new concepts and challenges. Isfahan Art workshops are an excellent way for people of all ages to learn a new skill in a constructive, fun and non-judgmental environment. You can benefit from attending our Art workshops in isfahan like jewelry making , Persian tile ceramic painting , Calligraphy , miniature painting , classical Persian music instruments ,Mirror working , traditional ghalamkar fabric printing and ….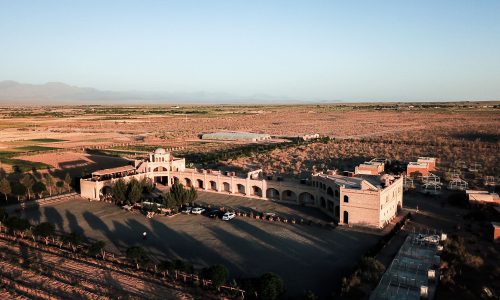 Excursion to Matin Abad camp
The Matin Abad eco-camp and organic farm are located 60 km from the city of Kashan and 169 Km from Isfahan, two major tourist cities in central Iran. The eco-resort is in the heart of an Iranian desert one side facing the highest central mountains of Iran, Karkas Mountains, and the other side facing the Dasht-e Kvir Desert and a salt lake. If you are in isfahan and want to go to kashan or tehran on the way you can visit this eco-camp . if you like you can stay one night in this camp as well. tourists can enjoy a variety of attractions like wild nature, star observation, camel riding and bicycle riding and desert trekking. On the way to Matin abad you can visit Natanz , Iran's historic and central garden city, in Isfahan province, between Isfahan and Kashan roads, famous for its pleasant climate and natural products as well as remarkable historical sites like the Jameh Mosque of Natanz . The variety of climate in this city is very interesting, as one of the most beautiful deserts of central Iran .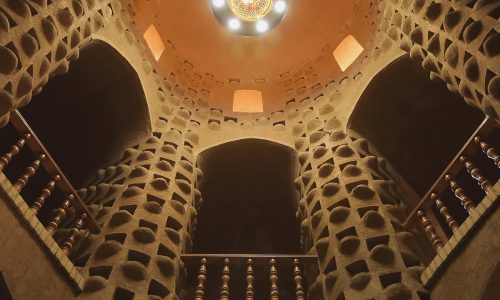 Isfahan to yazd tour with stop at Naein and Meybod
After breakfast We drive to yazd , on the way we will visit Naein city which is located 150 kilometers far from Isfahan. Naein city was playing the role of a connection in between three cities , Which are Kashan – Isfahan and Yazd. Firstly had great position for trading carpets .we will have a stop firstly to visit Jame mosque of Naein which is among the oldest mosques of Iran which is still in use. It is believed that the mosque foundation dates back to the 9th century. then we continue to yazd with stop at meybod city , we will eat lunch at Meybod Caravanserai after lunch we will visit water reservoir and Narin castle then after that meybod ice house and meybod pigeon tower . if you like on the way to yazd you can buy Sesame Halva which is one of most favorite desserts in Iran. at the end of the day you will transfer to your hotel in yazd.