The history of bazaars in Iran
The history of bazaars in Iran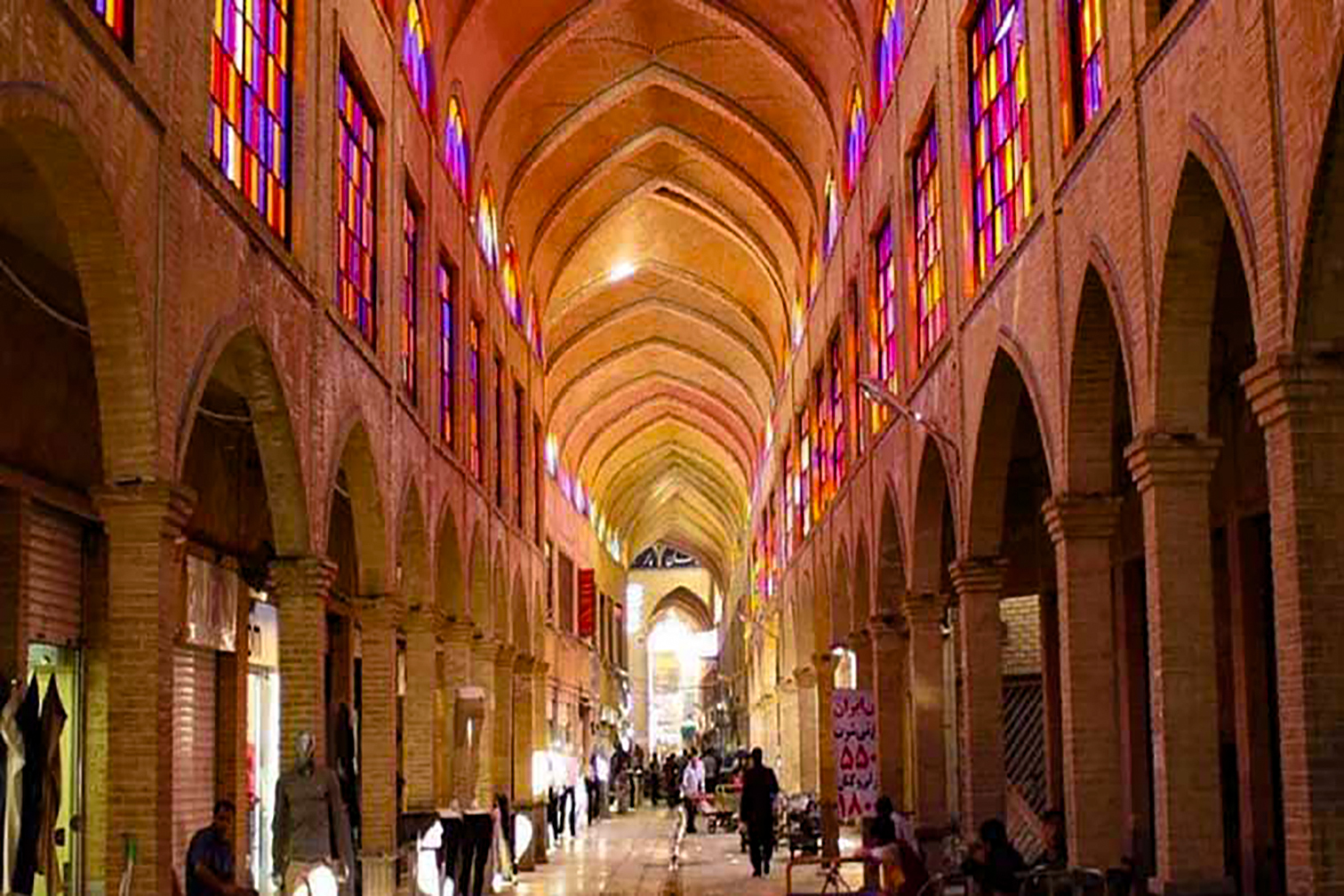 Iran has some of the oldest bazaars in the world and they were once part of the ancient Silk Road from China to Europe. The bazaars in Iran were places of commerce and cultural exchange where traders from places like Bukhara, Samarkand, Istanbul and Turkestan passed through every day. It also connected the different parts of the city and people from all walks of life came together in the market.
It's historical architecture alone makes the bazaars in Iran one of the country's top attractions. The covered markets were almost like a city within a city. Between the bustling market stalls, you will find hidden mosques, shrines, restaurants and teahouses. Look up and you will see the most beautifully decorated domes.
The bazaars in Iran remain an explosion of colors, fragrances and sounds. Once you enter, you will be overwhelmed by the sight of fresh fruits and vegetables, sacks full of herbs and spices and of course the beautiful Iranian carpets.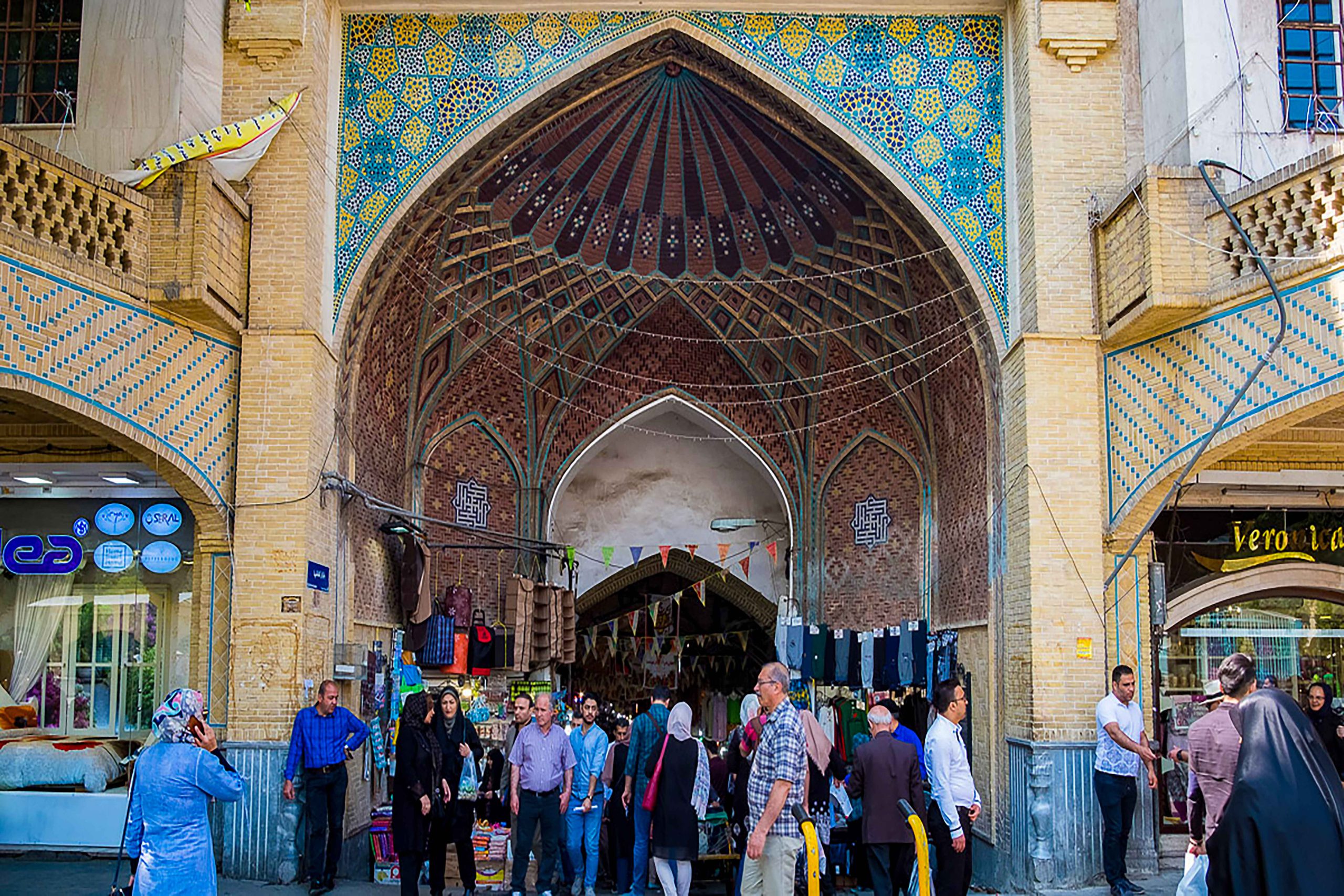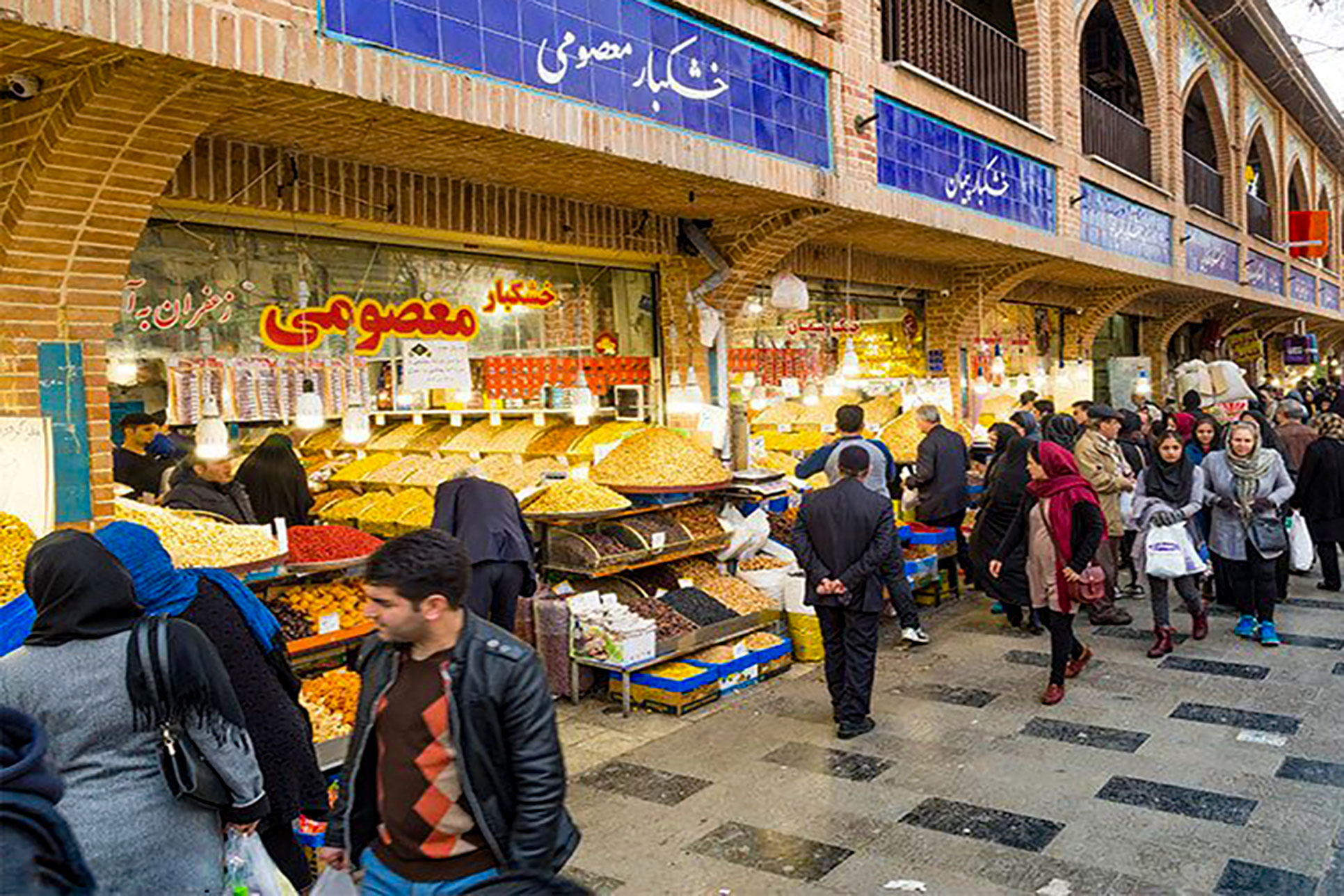 The Tehran grand bazaar is one of the largest bazaars in Iran. The current structure is over 200 years old, but the location was used as a marketplace for much longer. You can feel its long history once you get lost in its intricate maze of bustling alleys.
The Tehran grand bazaar is one of the top attractions in Tehran. A visit to the Tehran bazaar could easily fill up your whole day. The bazaar really is that big and there are lots of shrines and mosques as well as plenty of great restaurants.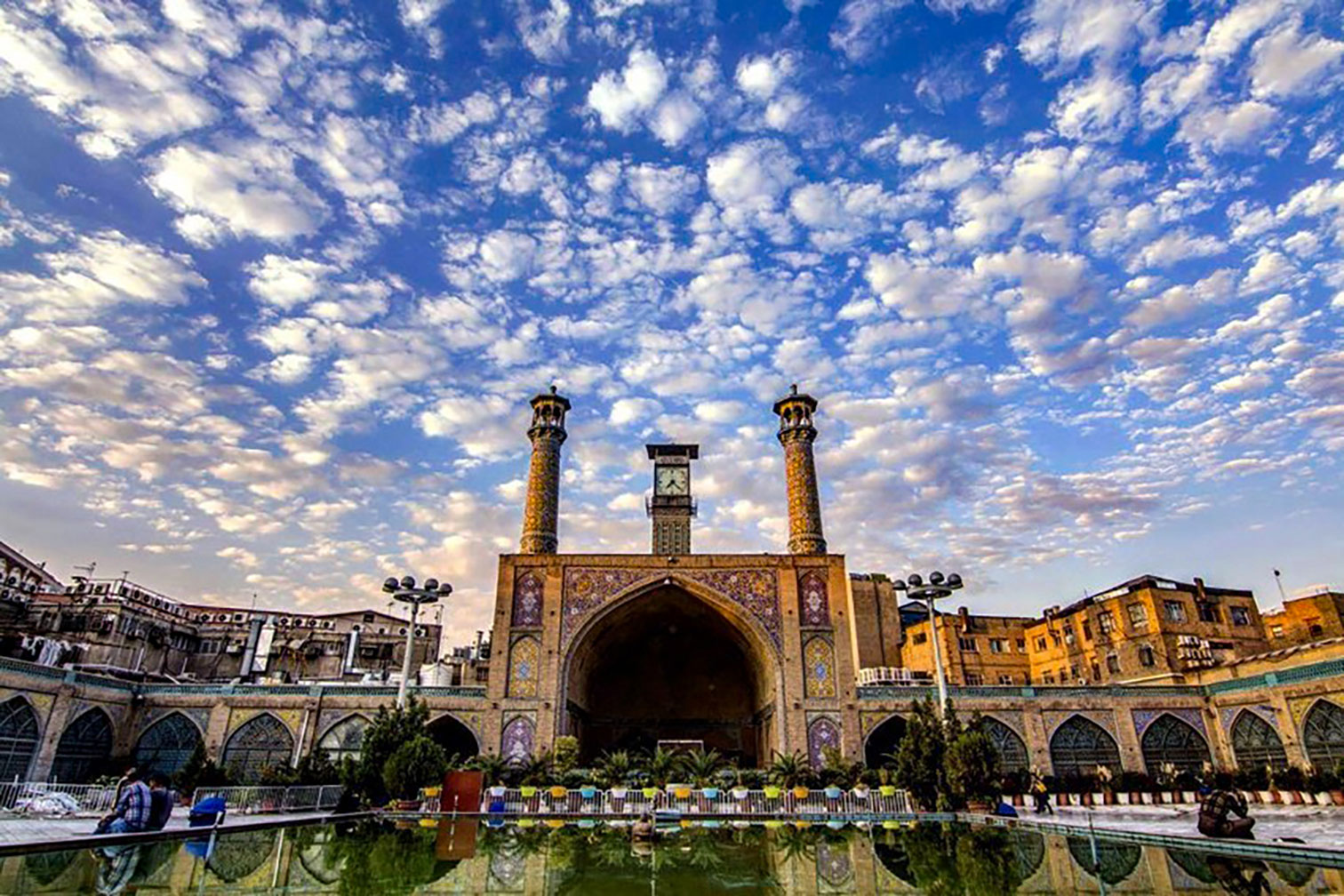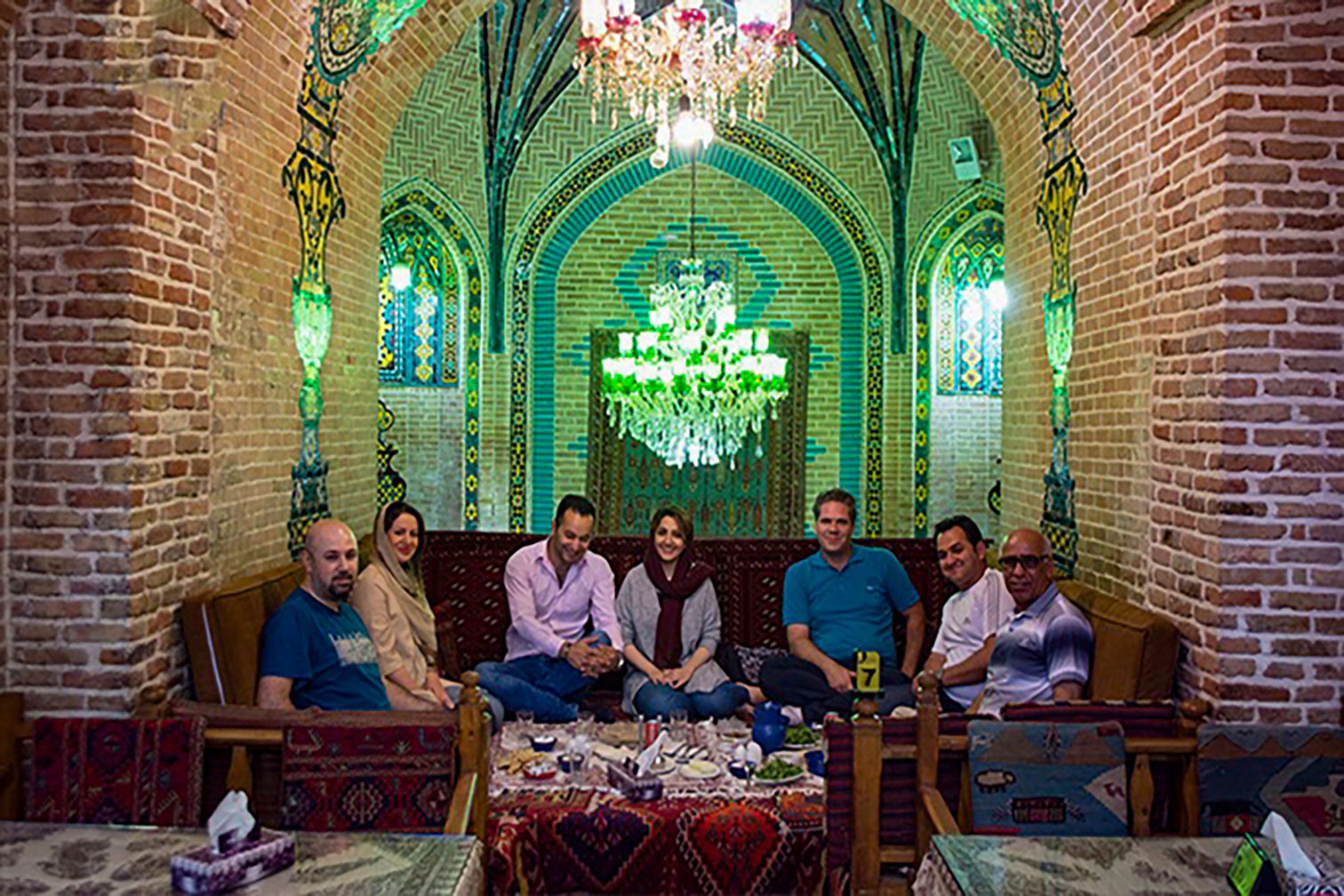 Tehran bazaar is also a great place for buying souvenirs with the unique handicrafts from all over the country coming together. Carpets, block printed fabrics, decorated wooden boxes and silverware. If you regret not buying that local souvenir unique to Isfahan or Shiraz, you will have a last chance at Tehran grand bazaar.
Getting lost in the maze of the lively alleys and the hidden shrines, teahouses, and mosques of Tehran Grand Bazaar is an experience like no other! As a city of its own, this Iranian bazaar keeps surprising you with beauty in the most unexpected places. The ceiling domes and arches, and the tilework over some shops are sure of the gorgeous highlights of the place. But the real charm is the maze of the vibrant alleys, shoppers, and bazaris (shop keepers). Visit in the morning before it's too busy.
Buy: Souvenirs, spices, dried fruits and nuts and anything else you like
Not to miss: Imam Mosque, Haji Ali Darvish tea house (smallest tea shop in Iran) and Moslem restaurant (best tahchin with chicken in Tehran).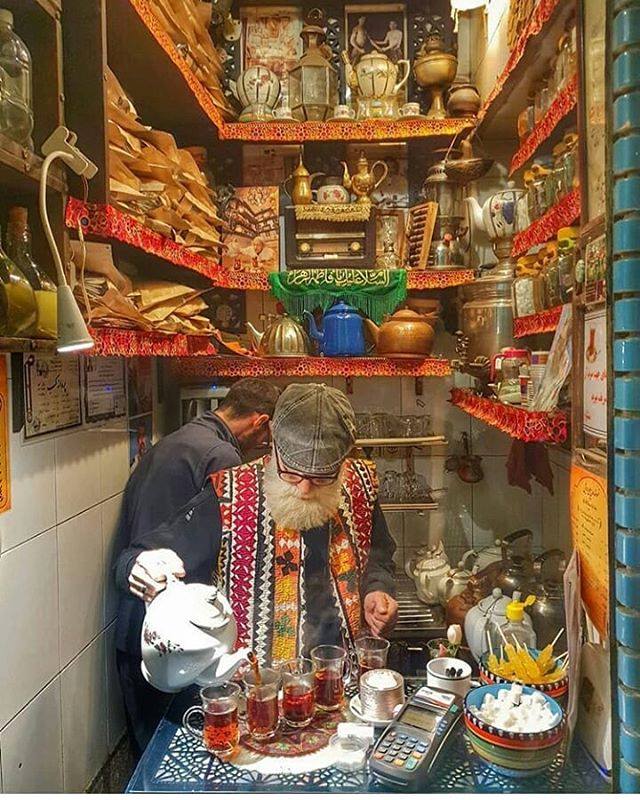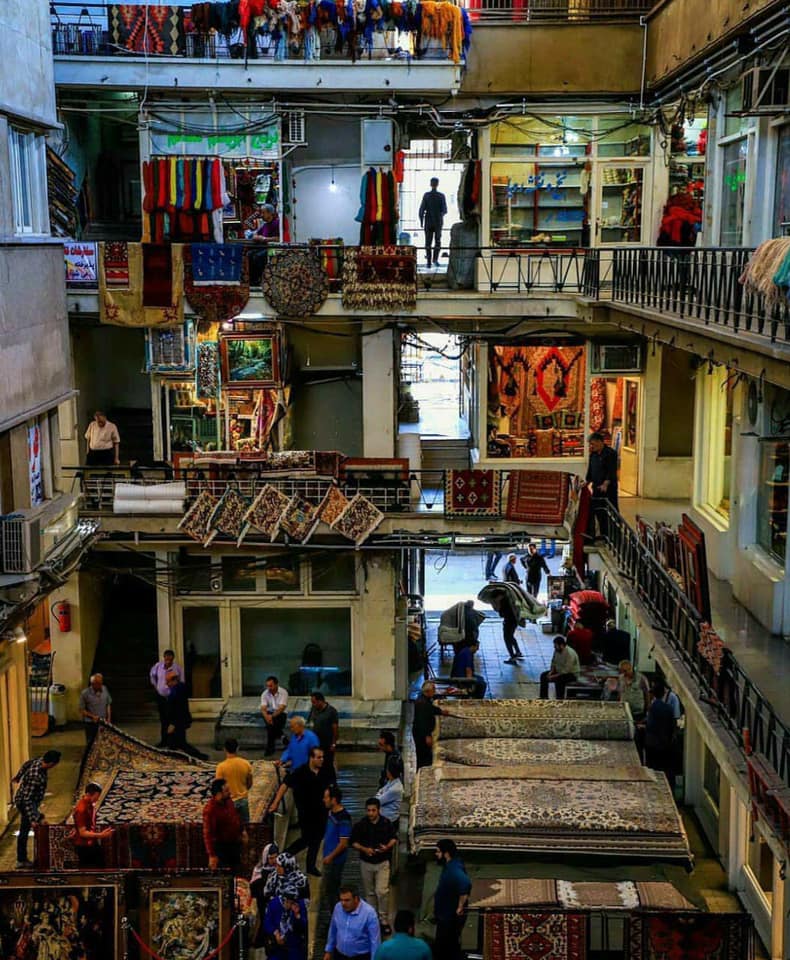 Naqshe jahan bazaar of Isfahan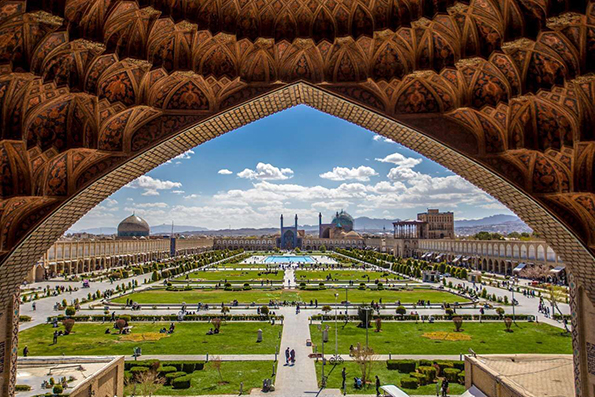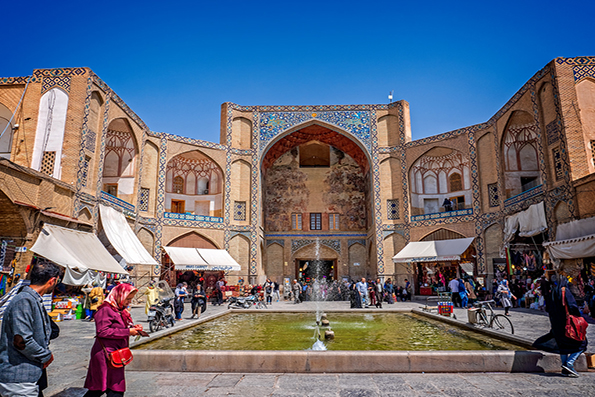 Isfahan is famous for its high-quality handicrafts and therefore a visit to Isfahan is not complete without visiting its handicraft bazaar. It probably is the best place to buy souvenirs in Iran with some handicrafts being unique to this region.
This bazaar is made up of two floors in which there are two hundred Hojres. These hojres are located around the Naghshe Jahan Square, and the stuff that they provide are Iranian handmade crafts. This bazaar is known as one of the biggest bazaars in the world. It has been registered in UNESCO universal inheritance system.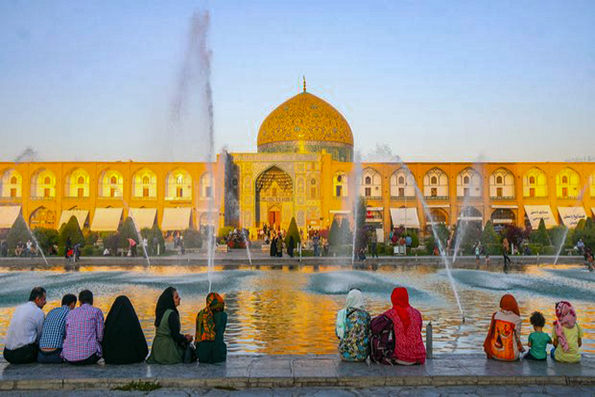 This bazaar is contained of four incredibly attractive constructions: Sheikh Lotfolah Mosque, Emam Mosque, Alighapu Castle, and the entrance of Ghesarie Bazaar. you need to have at least a whole day free to visit this bazaar completely. Moreover, this bazaar is the heart of handmade crafts and the original art of Iranian artists. Perhaps one of the attractions of this bazaar is that you can see artists working in the workshops of the bazaar in person. Arts like khatam Kari (decorating wooden surfaces with tiny pieces of bone and metal), Mina kari ( hand printed floral patterns on utensils) , Qalam kari ( hand printed fabrics with floral patterns ) , Monabat Kari, carpet making, cotton printing, and Vitreous enamel are among numerous arts that are common in this bazaar.
You can buy souvenirs from this bazaar in order to keep sight of Iranian original art and architecture. Visiting this bazaar has inspired so many authors to write memories about it. The bazaar also has lots of opportunities to taste Persian food and some local specialties such as biryani, gaz nougat and pomegranate juice.
Buy: Qalam khari, Mina kari and khatam kari
Not to miss: The carpet section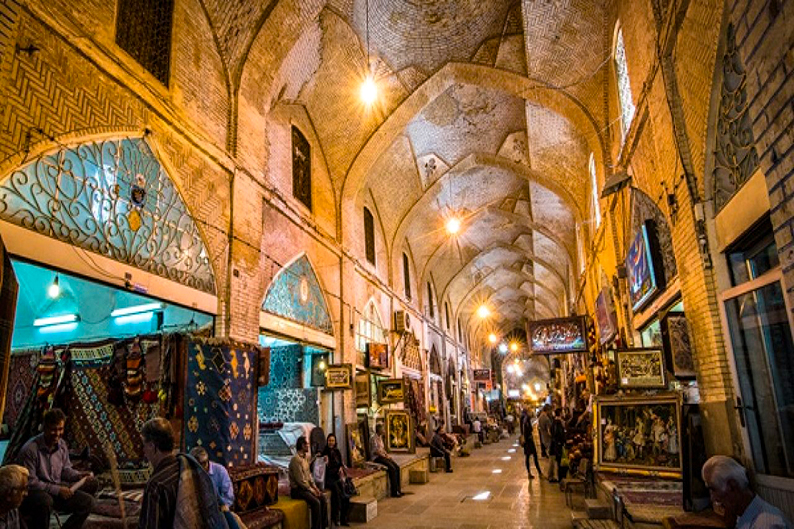 This bazaar is considered as one of the oldest and most traditional bazaars in Iran. It is located in the center of the city (Shiraz). Now as one of the top traditional Iranian bazaars, this architectural beauty used to be the commercial center of Shiraz. It was probably established in the 11th century. But it was Karim Khan Zand who ordered the construction of the present structure of the original bazaar in the 18th century.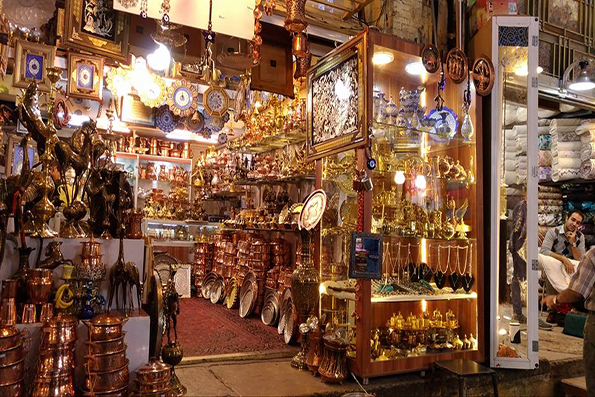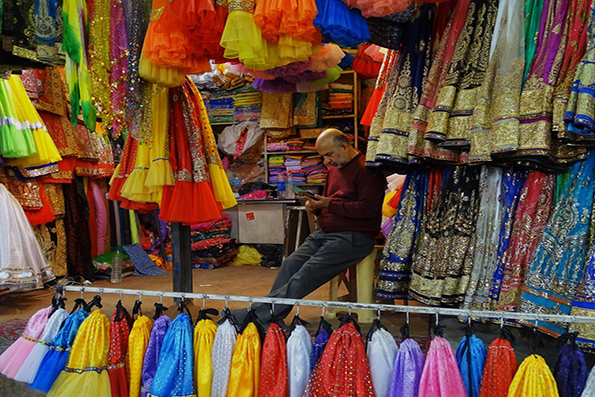 A collection of traditional and historical attractive places like mosques, public baths, and castles are established in this area. This bazaar is one of the longest bazaars in Iran to which you are attracted after seeing its traditional architecture. In the past, it was considered as the heart of Shiraz economics, while these days it is a bazaar that sells special stuff and is of high value as one of the attractive touristic places in Shiraz. Nearly all sections of it are specialized for selling an especial sort of good. Like other shopping centers all around the world, this bazaar contains draperies, crystal shops, crafts like Iranian Khatam, jewelry, and etc. therefore, if you are interested in such stuff, do not lose the chance of visiting Saraye Moshir in this bazaar.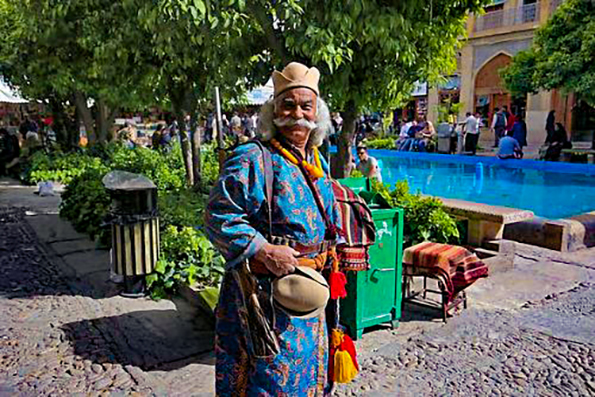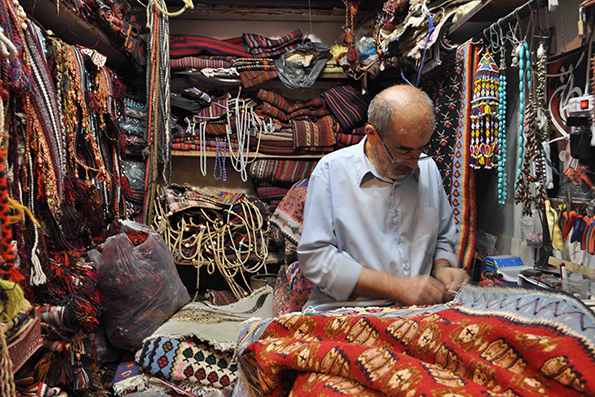 You can try some of the most famous Iranian, or it's better to say Shirazian sweet, (Falude and Bastani) in Vakil Bazaar. Another attractive place which is located close to Vakil Bazaar is the ancient Khan School. If you are interested in Iranian nonalcoholic drinks, you can buy them with the best quality in this collection. From the south extreme of the bazaar, we will reach another bazaar which is called Saraye Moshir. Not only this bazaar provides you good souvenirs, but you will also be attracted by the Iranian traditional architecture of its structure. In the middle of this bazaar (Sarayr moshir) there is a beautiful rectangular pool next to which you can have a break and take pictures.
Vakil bazaar is like a journey back in time when Shiraz was an important city on the trade route to the Persian Gulf. Its silk road history is still obvious. Souvenirs to look out for in Shiraz include the Qashqai carpets and the Shirazi pottery. If it comes to local delicacies. You should definitely try faloodeh. A vermicelli like noodles covered in rose water syrup.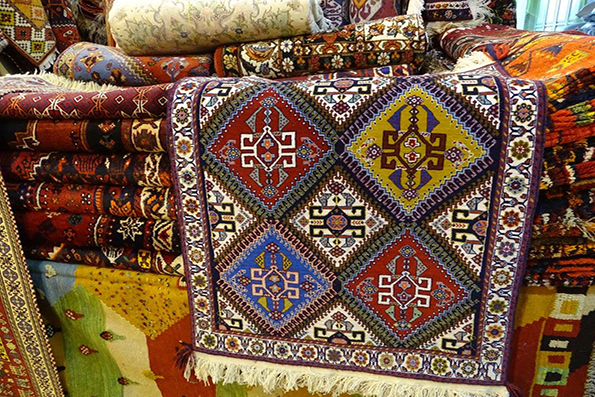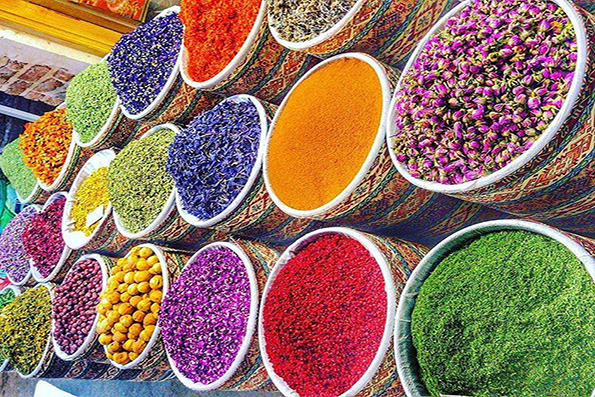 Buy: Qashqai carpets, faloodeh
Not to miss: Vakil mosque and Vakil hammam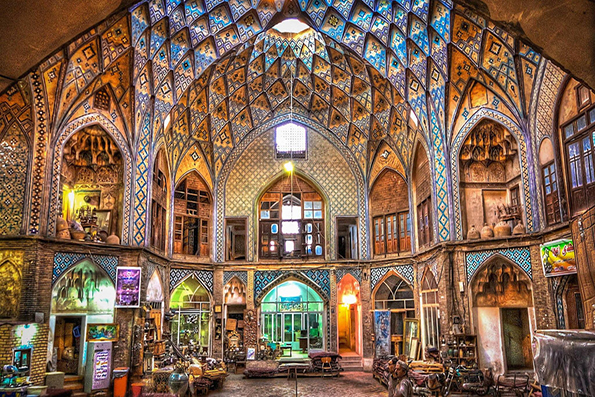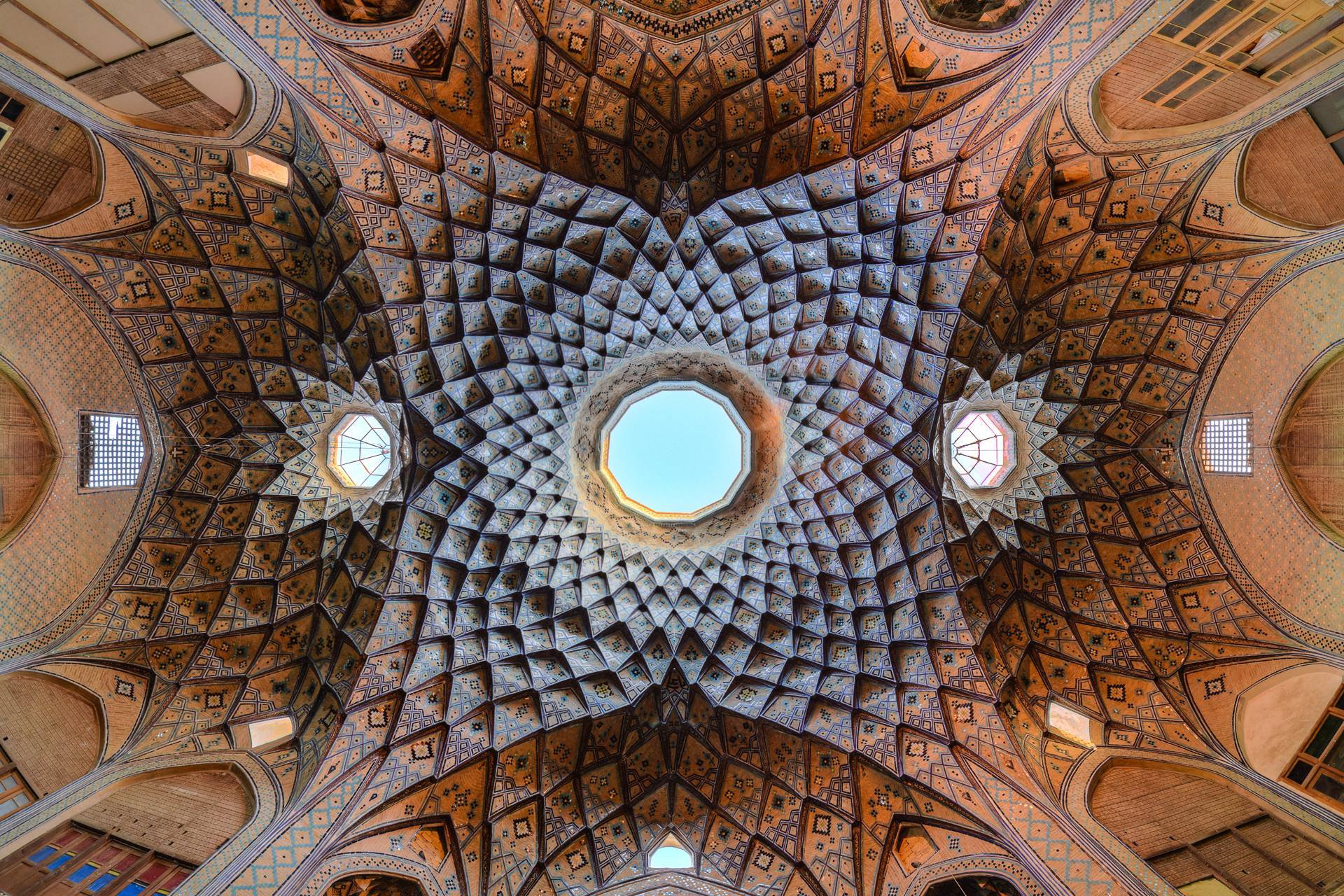 The bazaar is at the heart of Kashan and it is the oldest structure in the city. It's history goes back more than 800 years. The first bazaar was built during the Seljuk era in the tenth century with lots of renovations in the safavid dynasty. However, in the 18th century most of the bazaar was left in ruins after a major earthquake in which many people lost their lives. this bazaar is another sample proof for Iranian arts like coppersmiths' art which is one of the most common arts in this bazaar.
The bazaar in Kashan was so important that it was quickly rebuilt and renovated. One of the highlights is the Amin al-Dowleh Timche. This 3 storey caravanserai is at the heart of the bazaar and connects four parts of the bazaar with each other. It has the most beautifully decorated dome in Iran. If you are traveling to Iran, make sure that you visit this city while you are traveling on the Isfahan-Tehran Road. Further than visiting historical and architectural monuments, try to visit and settle in the traditional houses of these bazaars.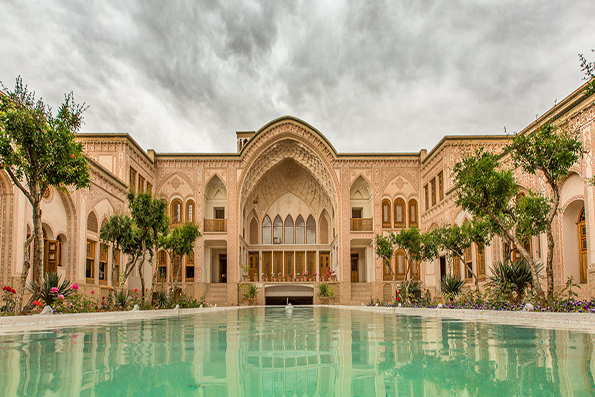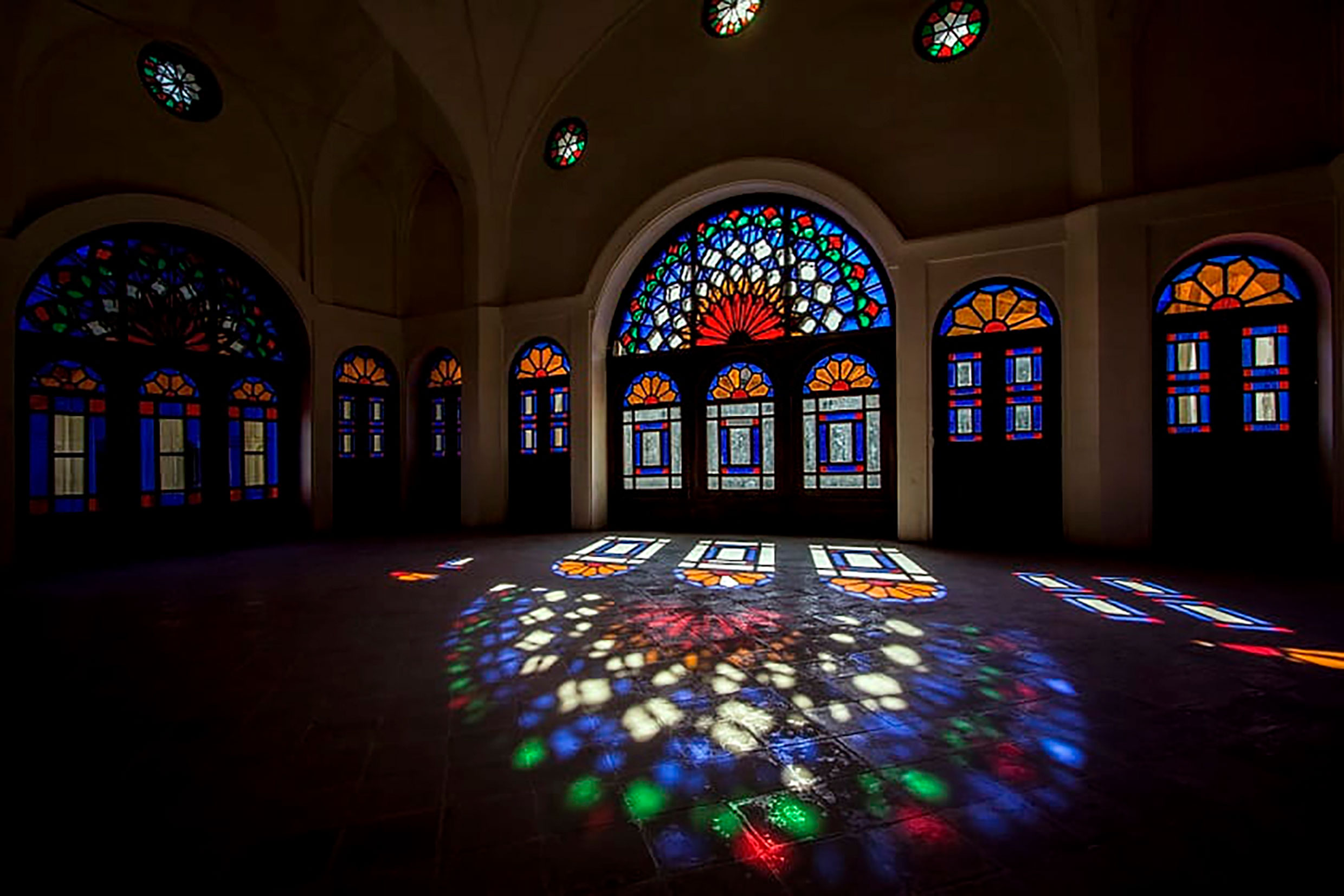 Other nice sections in the bazaar are the coppersmith alley and goldsmith alley. Kashan is also famous for its rosewater and kashani biscuits that make great souvenirs.
Buy: rosewater, kashani biscuits
Not to miss: Amin al-Dowleh Timche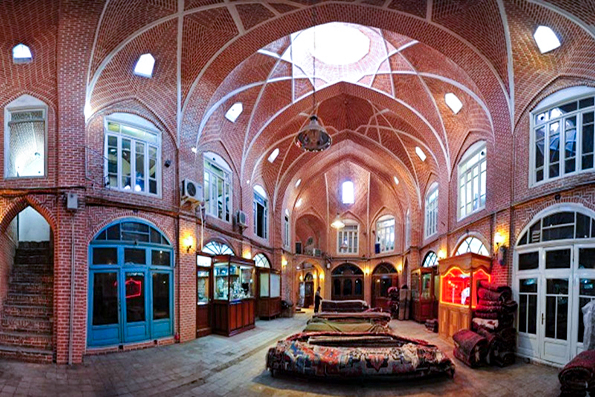 Tabriz Bazaar having a 1 square kilometers area is one of the biggest top-moving Bazaars in Iran and the whole world. It has been registered in UNESCO universal inheritance system as the first bazaar in the world. In the past, it has been in the Silk Way and was considered as one of the economic hot spots in the universe. It had close links with other trade cities in the area such as Baku and Yerevan.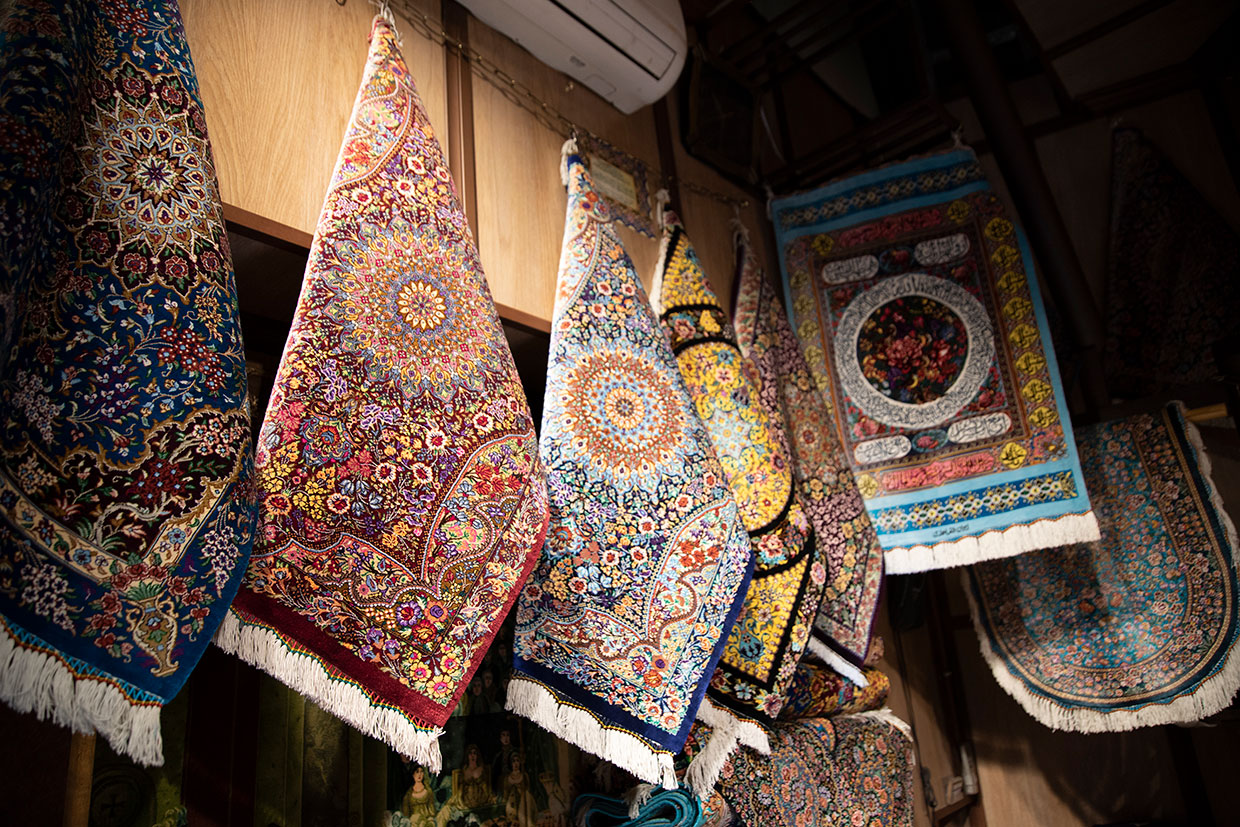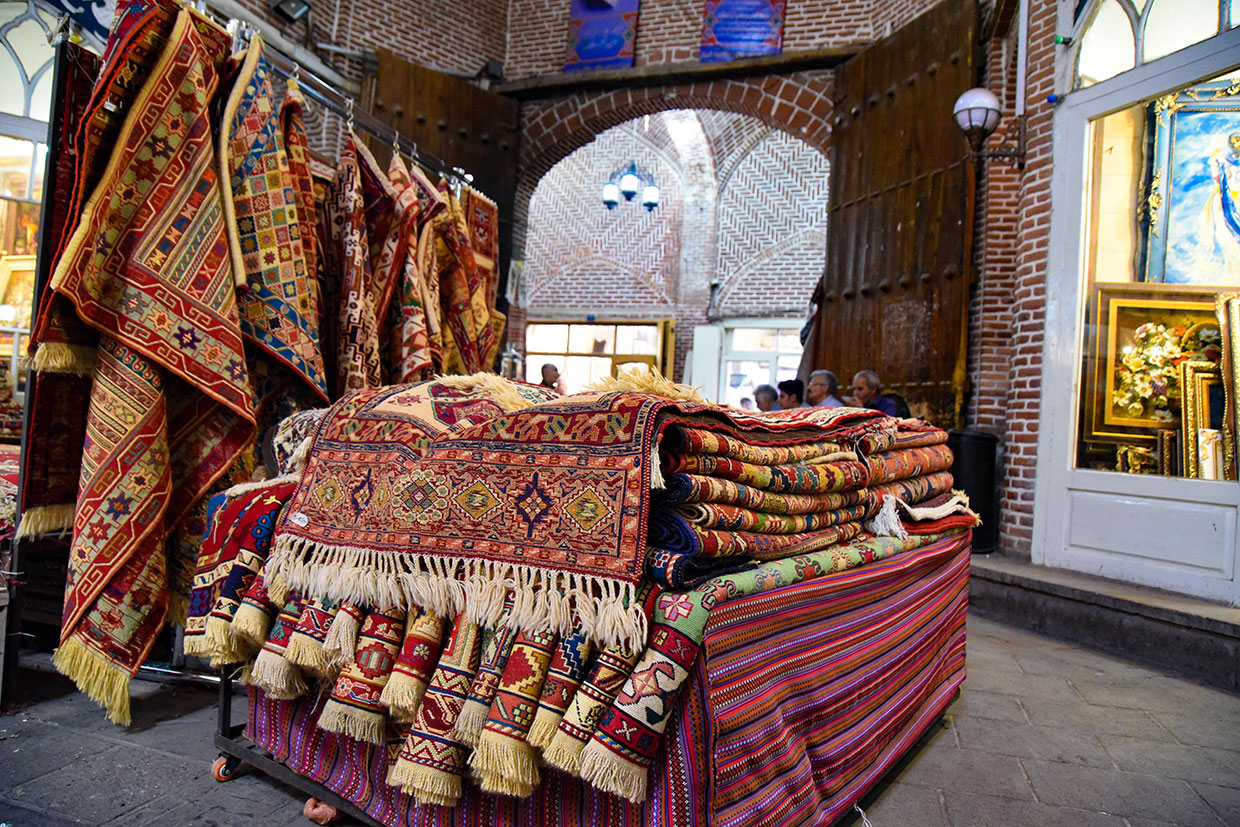 You can see Iranian art and manmade crafts in this bazaar and others like crystal selling bazaars, shoemakers' bazaars, and carpet makers' bazaars. Being one of the most beautiful great bazaars, it has been known for its chain structure and winding alleys. The old age of this bazaar resembles Iranians' commercial experience from a long time ago. If you are interested in Iranian rugs, you may see the best samples of Iranian rugs with variety in color in this bazaar.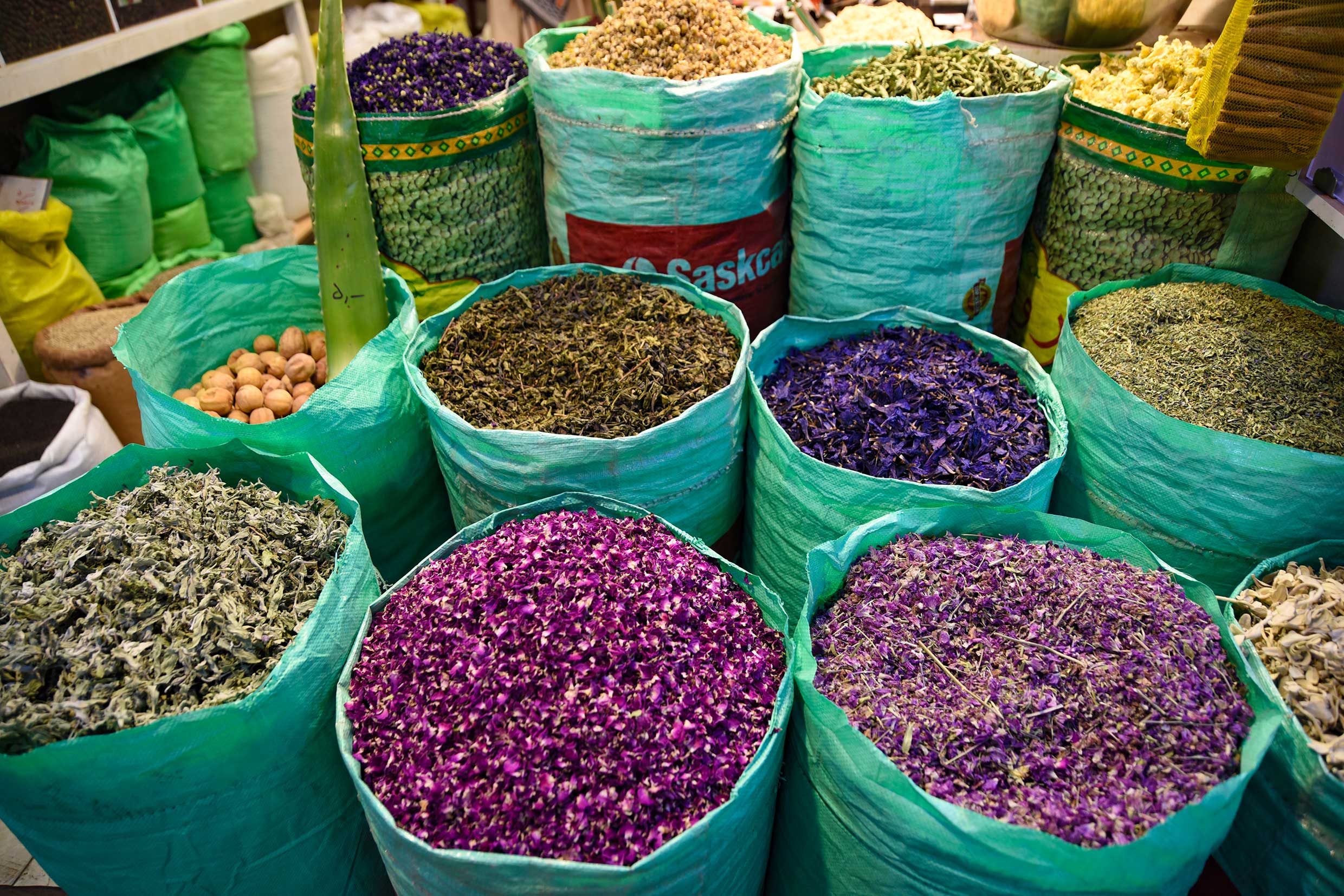 Marco Polo himself mentioned the Tabriz bazaar in his travel diaries. From the 12th till the 18th century the Tabriz bazaar was both a commercial center as well as a cultural center. For a short time Tabriz was even the capital of Iran during the Safavid kingdom.
Tabriz remains one of the largest covered bazaars in the world. It has seperate rows or alleways that each specializes in one particular product. There is a row with gold and jewellery, shoes, clothes, spices etc. The highlight is the Mozzafarieh bazaar. This spacious row, with domed arches specializes in carpets and handwoven rugs.
Buy: local herbs, spices, carpets
Not to miss: mozzafarieh carpet bazaar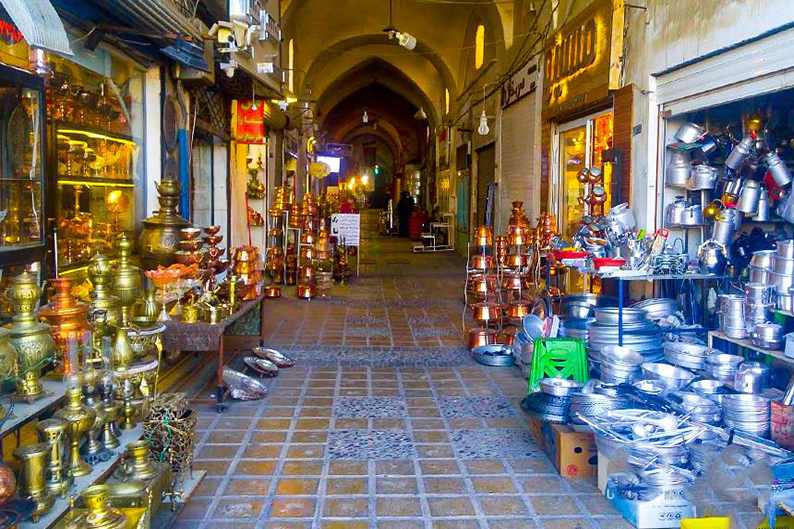 Yazd's precious Khan Bazaar is a historical treasure that showcases parts that date back to 9th century. The Khan bazaar in Yazd is relatively small. This is probably, because for a long time this bazaar was only for the important and wealthy people. While Yazd was an important desert city on the trade routes to the persian gulf, its exclusive bazaar never grew big. It was selling high quality goods though from gold and silver to handwoven clothes.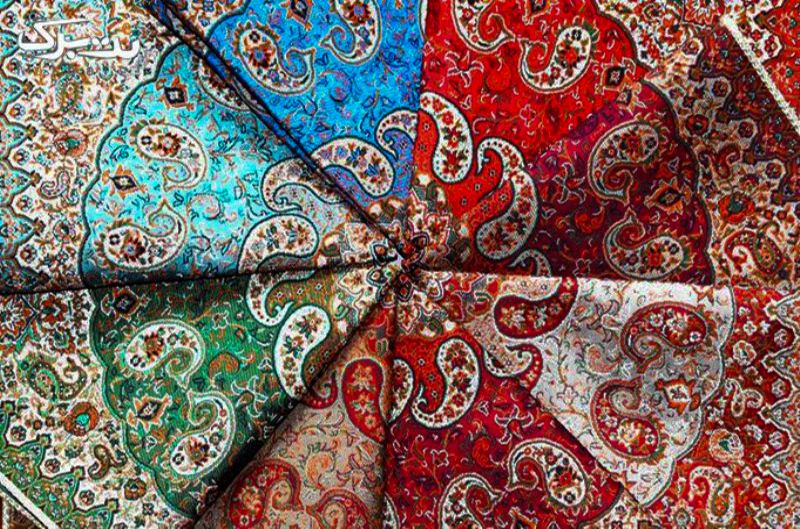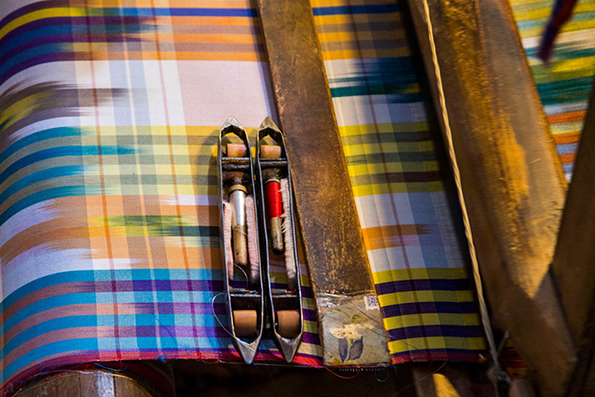 The Khan bazaar will not have the beauty and overwhelming power of the bazaars above, but is still worth a visit when you are in Yazd. Yazd is famous for its termeh, a type of persian handwoven cloth. Termeh is used to make pillow covers, tablecloths, scarves and other items. Throughout Iran you can find cheap machine-made versions, but if you are looking for the real thing, the Khan bazaar in Yazd is the best place to go. Here you can still find the handmade termeh made from fine silk and wool fibers in bright colours.
Yazd is also famous for its sweets. The best sweets in Yazd are actually just outside the bazaar near the Amir Chakhmaq complex. Haj Khalifeh Rahbar is the best. Look out for Ghotab (deep fried almond pastries) and Haji Baadam (almond cookies).
Buy: Yazd Termeh
Not to miss: Try Yazdi sweets
Ganjalikhan Bazaar- Kerman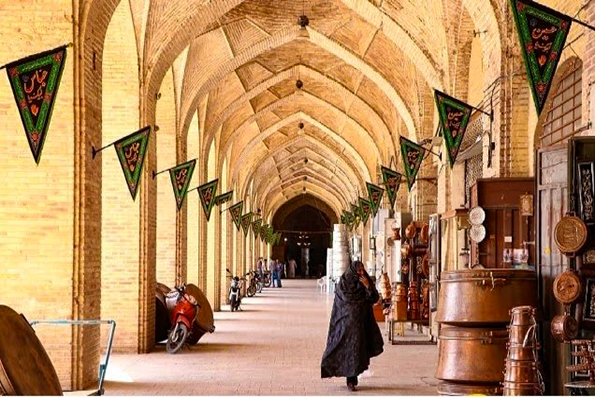 You're in for a treat in Kerman's historical Ganjalikhan Bazaar. Although visual treats abound in this top traditional Iranian bazaar, it is the intoxicating aroma of Kerman's first-rate spices and delicious sweets that make it unforgettable. The first section is Ganjalikhan Bazaar, built in the 17th century CE for local governor Ganjalikhan . About 180 shops are placed on the right side of the bazaar. Several arches (taqnama) have been designed on the left side creating a beautiful view.
The Persian architecture of the alleys and caravanserais, the antique look of the handicrafts, and the adorable aura of the bazaar take you on a journey through history. The coppersmiths' area is another eye-catching highlight of this top traditional Iranian bazaar. Visit in the morning or late afternoon when it is at its liveliest.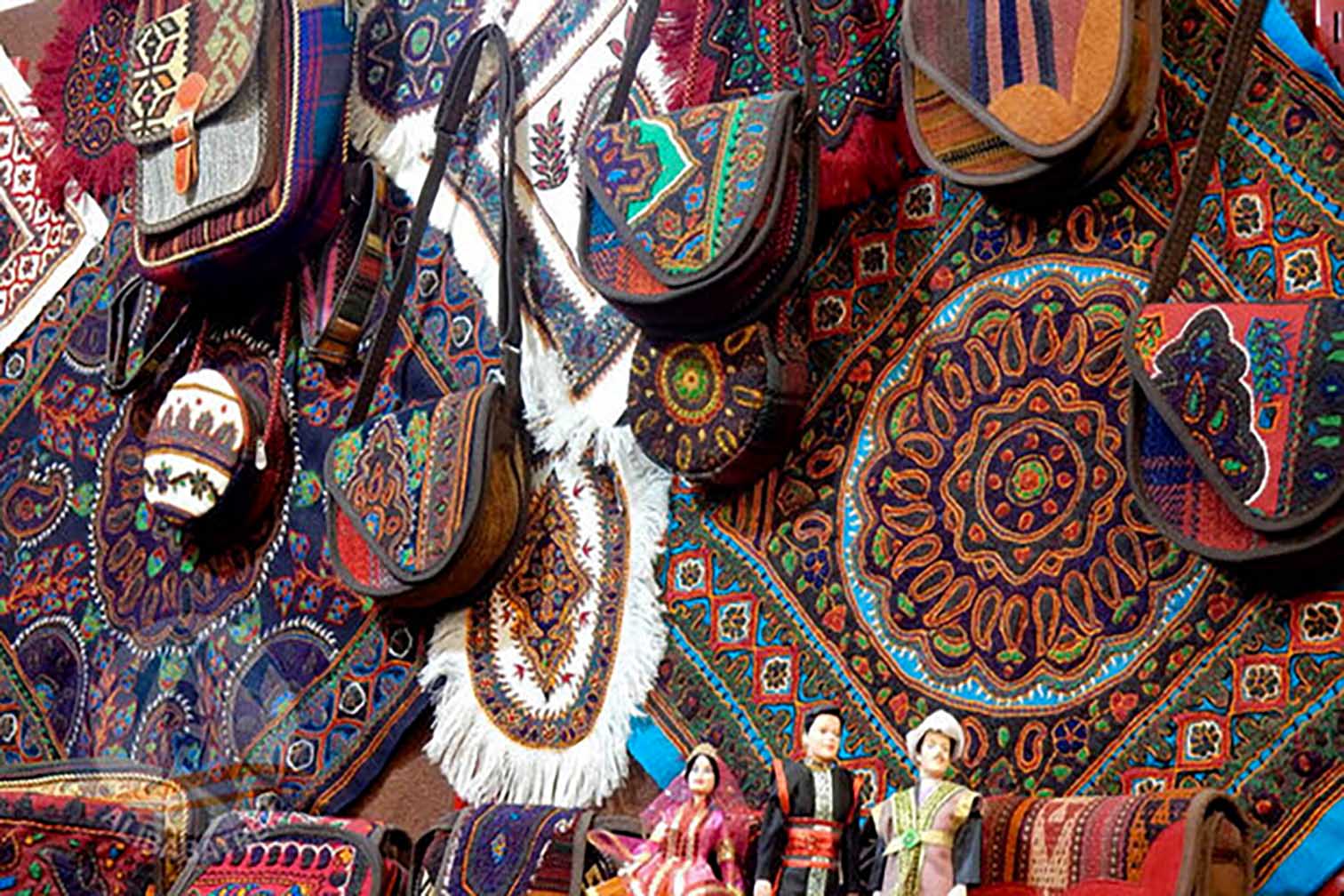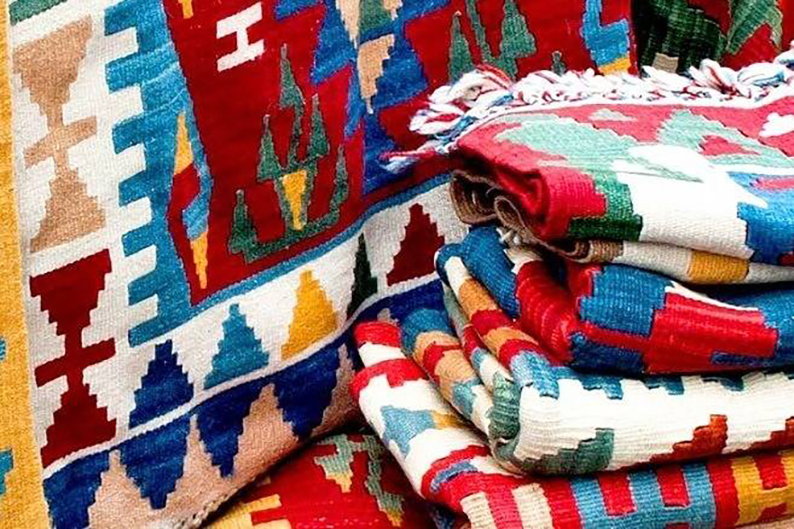 The handicrafts and souvenirs of Kerman are as follows: A traditional embroidery known as patteh, carpets, rugs, jajeems, Kilims (a coarse carpet), satchels, and other hand-woven articles. Caraway seeds and pistachio of Rafsanjan and Kerman are best of the main items of this province.
Buy: kolompeh (pastry made using dates ) , pistachio , patteh
Not to miss: Ganjalikhan complex
Kermanshah bazar is spectacular and attractive like any other traditional bazar in Iran. Tarikeh bazar is the old traditional bazar of Kermanshah and one of the longest and most beautiful roofed up bazars in Iran which has got many a passageway and offers a wide range of commodities and souvenirs local to Kermanshah including beautiful clothes, traditional sweets and delights, and local outfits to leather-made products, copper, and gold. But what shines out at the background of all these productive, social, commercial, and economic activities is its traditional architecture which contains beautiful quadrivial intersections, passageways, and enterways and thus boasts about the rich Iranian culture. Kermanshah bazar is about 2 centuries old and once was the hub of the trade activities of Asian and Europeans merchants thanks to its being located in the course of the Silk Road.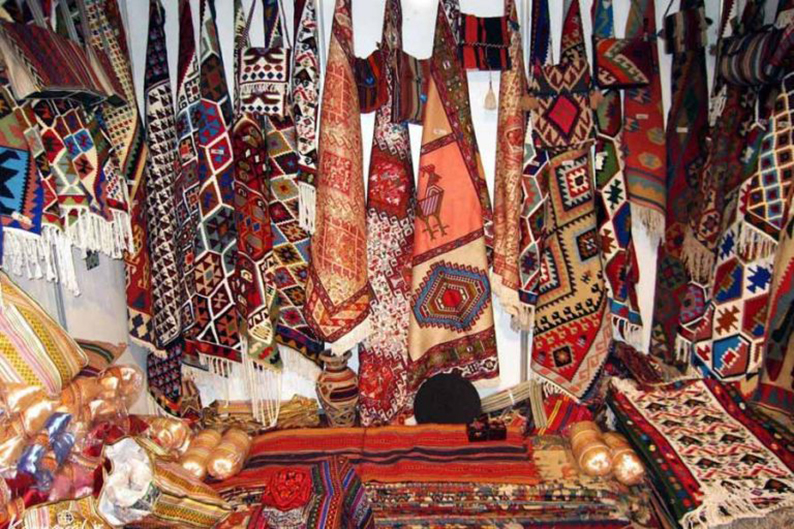 Kermanshah bazar is the remaining heritage of the early Qajarid era. In the year 1806A.D, Fath'ali shah of Qajar appointed his oldest son, Muhammad'ali Mirza Dowlat'shah as the governor of Kermanshah state. He, then, by building such edifices and monuments as the grand bazar, training camp, wood-cutting factory, religious edifices, urban squares, bathhouses and other public buildings turned Kermanshah to one of the most prosperous and important cities of Iran. After Dowlat'shah, his son, Imam'qoli Mirza Immad'al Dowleh, continued with the task of constructing public urban buildings and created such cultural-religious places Immad'dowleh mosque and commercial edifices as the Immad'al Dowleh serai and Qeysariyyeh.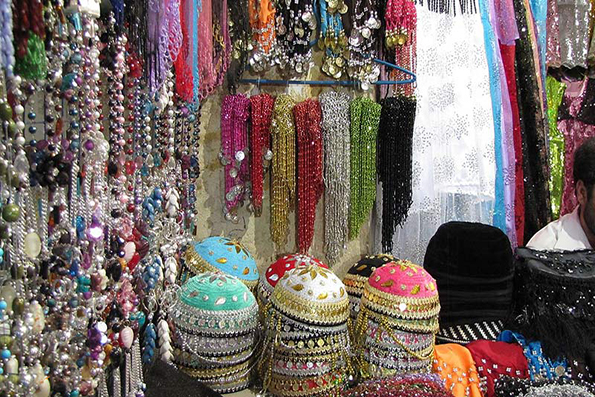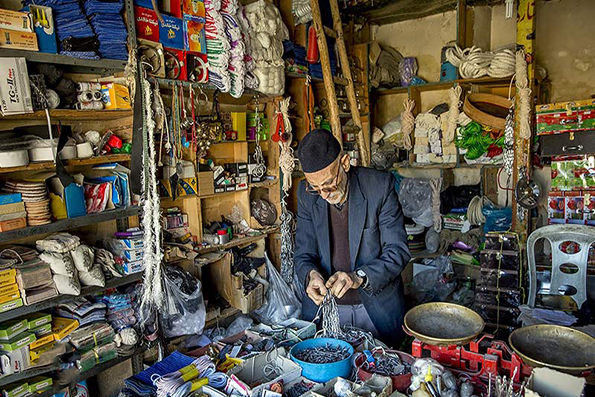 Buy: Kermanshah Animal Oil, Rug, kak. Date bread and berenji confectionay , Giwa (Cotton summer shoe)
Not to miss: vakil Dowleh saray , Tarikeh bazar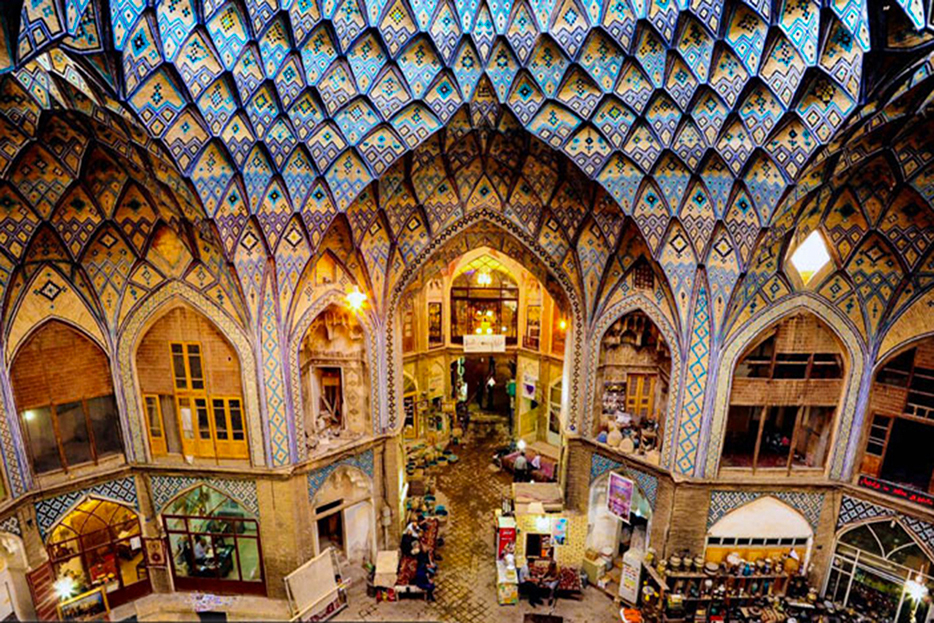 Qom is one of Iran's most religious cities. It is home to the shrine of Fatemeh, the daughter of the seventh imam and sister of the eight imam, that attracts hundreds of pilgrims every day. Many tourists also come to see the beautiful shrine.
Besides the shrine, Qom also has a historic bazaar that is worth a visit. The old bazaar has a 1-kilometer-long alley with a beautiful domed ceiling. In the newer bazaar close to the shrine, you will find lots of religious items.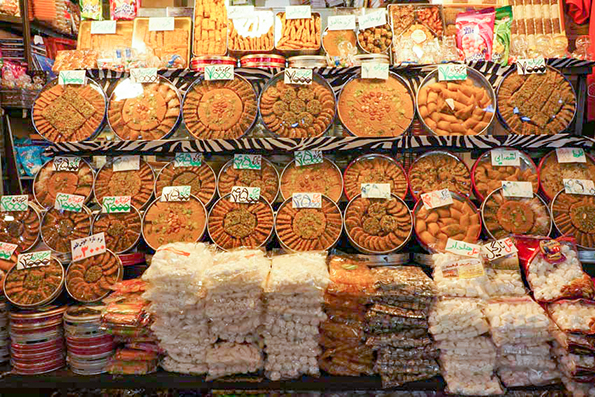 Qom is also famous for its sohan sweets. A saffron brittle candy with pistachio nuts that is as good as it sounds. Don't leave without trying it.
Buy: Sohan.
Not to miss: the domed ceiling of the historic bazaar