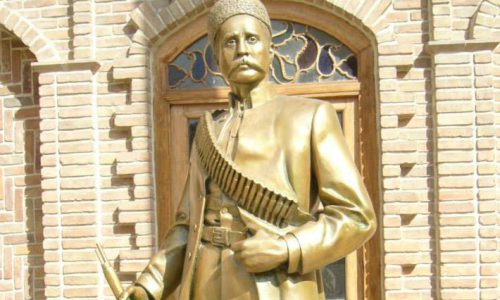 morning at 0830 am your guide pick up you from your hotel in tabriz , your tour start with visiting Azerbaijan museum then Blue mosque after that you will visit Arg-e Alishah and Tabriz Municipality building and its clock tower, after lunch visiting one of the old houses of tabriz base on your selection Tabriz constitution house or Nikdel house or Amir Nezam Garosi house ( Qajar museum ) or Hariree house or Saraflar house ( pottery museum ) or Heidarzade house or sharbatoghli house and then we go to Tabriz Bazaar you can buy leather products as souvenir with very good price .the last site is El goli or shah Goli pavilion and park . your tour will finish at 1700.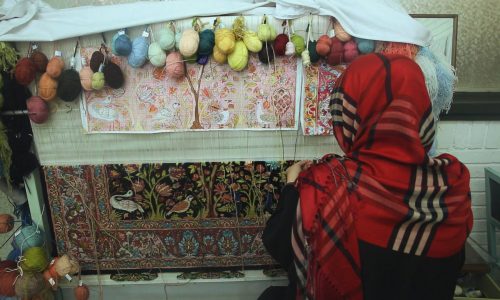 Visiting a handmade silk carpets factory in Tabriz
No Tour of iran is complete without a visit to a carpet factory any one having interest in carpets is welcome to make a visit to this handmade carpet factory situated in Tabriz . you get a presentation about the various types and grades of carpets in a show room then sitting on the carpets on the next room are some women with colorful scarfs weaving their carpets here you have an explanation of silk production and carpet weaving , including the difference between silk and wool carpets. Then if you are interested you can also buy a nice Tabriz silk carpet as well and back to your hotel.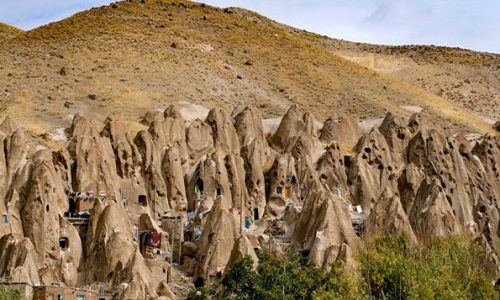 morning at 0900 am your guide pick up you from your hotel in Tabriz , then driving to osku and kandovan village ( 57 km) , During this one-day excursion to the splendid village of Kandovan, one of the world's 3 cliff villages and the only one still inhabited by people . you will visit the amazingly built stone carved homes, making a unique landscape. daily tour is a great chance to get to know the lifestyle, traditions and customs of a large majority of Iranians who speak Azeri and widely spread in the whole country. You will back to your hotel in Tabriz around 1300 .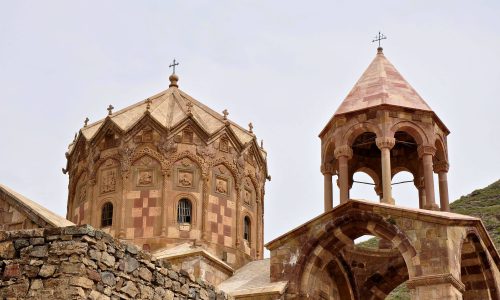 One day tour start around 0800 am from your hotel in Tabriz , This tour is special for visiting Armenian churches in north west of iran which are UNESCO sites. You will drive to border of Azerbaijan enjoying scenery of mountains and Aras river which are Grand canyon of Iran.
The Armenian Monastic Ensembles of Iran, in the north-west of the country, consists of three monastic ensembles of the Armenian Christian faith: St Thaddeus and St Stepanos and the Chapel of Dzordzor. There is also small church Chupan (shepherd) church Based on sayings, it was a place for Armenian shepherds to pray. More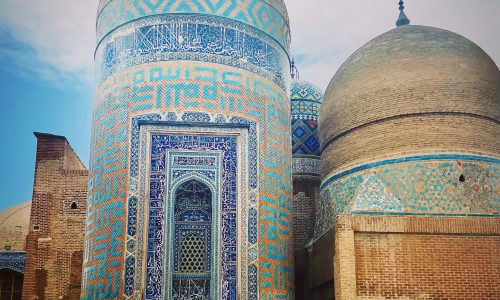 Morning at 0900 am your guide pick up you from your hotel in Tabriz , before driving to Ardebil we will visit one of best leather shops of tabriz , tabriz leather is very famous and price is very good in comparison with turkey and Europe , you can do shopping there and then Drive to Ardebil ( around 3 hrs ) . you will eat lunch in Ardebil then visiting Shorabil lake and sheikh Safi tomb then visiting Ardebil bazaar . your tour will finish at 1700.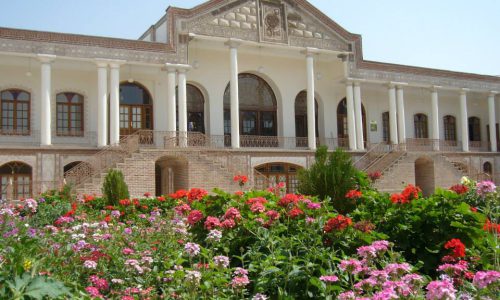 Tabriz to zanjan tour with stop at takab
morning at 0800 am your guide pick up you from your hotel in Tabriz , then driving to Takab ( 295 km) it takes 4 hrs to reach there visiting Takht-e Soleyman ( the throne of Solomon ) which is an archaeological site in West Azerbaijan . It includes the principal Zoroastrian sanctuary partly rebuilt in the Mongol period as well as a temple of the Sassanid period dedicated to Anahita. Takht-e Soleyman consisted of a fire temple called Azargoshasb in the Sassanid era which was one of the three main fire temples built around the lake located in the region. This fire temple contained one of the three Royal Fires that Sassanid rulers humbled themselves before ascending the throne , lunch in a guest house after lunch you will visit Takht-e Soleyman prison ( The prison of Solomon) , Prison Mountain is the name of a hollow cone-shaped mountain located three kilometers west of Takht-e Soleyman. This mountain was formed thousands of years ago due to the deposition of water minerals in its lake. This mountain was a place of worship during the Manichaean period from 830 to 660 BC. Numerous hot springs have been seen around the mountain of Soleyman Prison, which has healing properties.During the prosperity of the Azargoshasb fire temple, the Sassanids used the mountain of Soleyman as a prison and some of its units, such as the fortress of the guard. Some archaeologists believe that the prison mountain was originally like Lake Takht-e Soleiman, and then its water dried up and returned to its current state . you will reach to your hotel in zanjan at 1900.