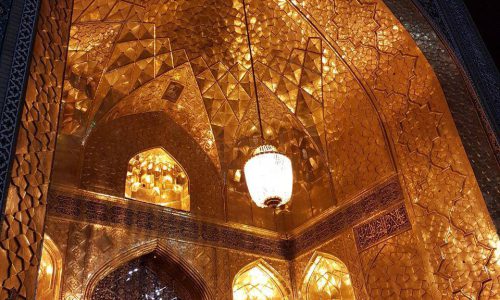 Morning at 1000 am your guide pick up you from hotel ,Mashhad is the second-largest city in Iran and the most important from a religious point of view. Its main attraction is the beautiful Haram (sanctuary complex), vast and continuously expanding, which commemorates the martyrium of Reza, the eighth shia Imam . We spend about two hours in shrine and its museum and then you will visit the Tomb of Nader Shah. Afternoon we visit Shandiz or Torqabeh , Shandiz County near the city that has many beautiful rivers and it is worth seeing the place. You can also buy handicrafts like pottery things, Kilim, and traditional Fur clothing from Shandiz's shops. The other place that you should not lose during your trip to Mashhad is Torqabeh which is located 15 km from the city. It is a spectacular ancient region with pleasant cool weather. You can also go and visit Anbaran village 1 km from Torqabeh which has great vegetation that makes the whole region fragrant .tour end at 1700.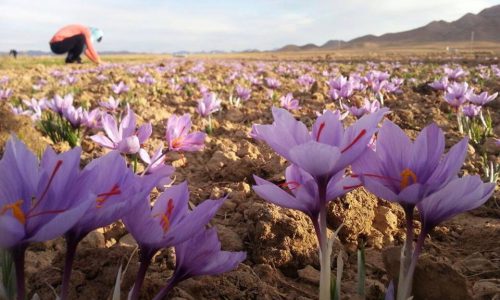 Morning at 0800 pick up from your hotel in mashad and drive to Torbat-e jam 167 km .when we reach to the city first we will visit Sheikh Ahmad-e Jām Khaneghah and Mausoleum Complex (Mazar-e Jām) he was one of the great Iranian Sufis in the second half of the forth and first half of the fifth century AH.The presence of sheikh and his descendants played a major role in the development of the region, particularly Maˈd Ābād village and its turning into Torbat-e Jām town. Here he built a Khaneghah for teaching and preaching to his followers so that the village became a venue for pilgrims and devotees, which caused its flourishing. The respect for his Gnostic personality led to the construction of more buildings at his shrine and the extension of this Khaneghah regarding its beauty, magnificence and greatness. After training many disciples and attaining the highest mystical and divine authority he passed away in the year 536 AH.The tomb complex of Sheikh Ahmad Jām, which is the result of developments in various historical periods, includes numerous works from the Seljuk, Al-Kurt, Timurid, Safavid, and Qajar periods.In this shrine, architectural elements are formed around a large central courtyard. The most important and magnificent architectural spaces of the site have been constructed adjacent to Sheikh Jām's tomb including a dome, a porch, a mosque of Kermani, a white dome and a green dome,a porch, a mosque, Jāme mosque, open mosque(summer and winter), water storage, Madras (school), entrance hall.Then we will visit
Rabat-e-Jam which the architectural structure built during Timurid era and has a four-story plan . we will listen to Dotar playing by Maestro Hussein Daman pak and learn how he make this musical instrument .Dotar is one of the oldest instruments of Iranian music, and one of the most important stringed instruments – folkloric wounds of rural and urban communities in the country registered in unesco list lunch after lunch drive to saffron farm to visit how saffron plant back to mashad and tour end at 17.00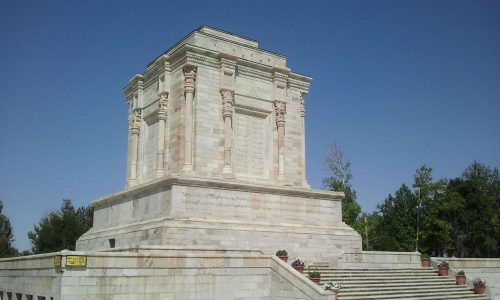 Excursion to Toos and Ferdowsi tomb
Morning at 0900 am your guide pick up you from hotel the excursion to the beautiful natural fortress of Kal'ate–Naderi, which was headquarters of Nader Shah during the military campaign in India in the eighteenth century you visit the palace of Khorshid (Sun) in Kalat Naderi. Then we will return to Mashhad and on the way stop in Toos, a place inextricably linked to the Persian poet of the eleventh century Ferdowsi, beloved and venerated author of the Persian epic Shahnameh (The Book of Kings). We will visit Ferdowsi Tomb and two galleries which surrounded by a garden And lunch after that we will visit Haruniyeh dome It must be a tomb or a Khanqah (a place for Sufi gatherings). This monument belongs to the 14th century. Haruniyeh is attributed to Imam Mohammad Qazzali. The main reason of this attribution is a dark stone near the building which is carved in the memory of Qazzali.Return to Mashhad tour end at 1600 .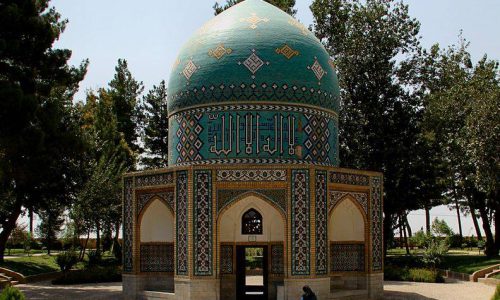 Morning at 0800 pick up from your hotel in mashad and drive to Neyshabur 130km on the way visiting Ghadamgah which is a town in the east of Neyshabour city. Ghadamgah garden is located in the southern hillside of the "Binaloud" Mountains where two hills Meet. This religious and holy place included a mosque and the graves of some great renowned characters in history. The reason why it is called "Ghadamgah" (the place of feet) is due to the presence of a dark black stone that illustrates the feet step print on and it is believed that these are the step place of Imam Reza, the eighth Shiite Imam then in neyshabur visiting khayam and Attar tombs ( 2 famous Iranian poets) . Neyshabur Turquoise has a worldwide reputation. The best outcome of your trip to Neyshabur can be turquoise rings or other decorative items. To do this, you can buy from shops near the tomb of Khayyam or the dome of Attar. Then we will visit imamzadeh mahruq mosque which is beside Khayyam tomb . This city is famous for dried fruits as well if you like shopping then lunch after lunch visiting Neyshabur museum which is located in Neyshabur abbasi caravansary back to mashad and tour finish at 16.00