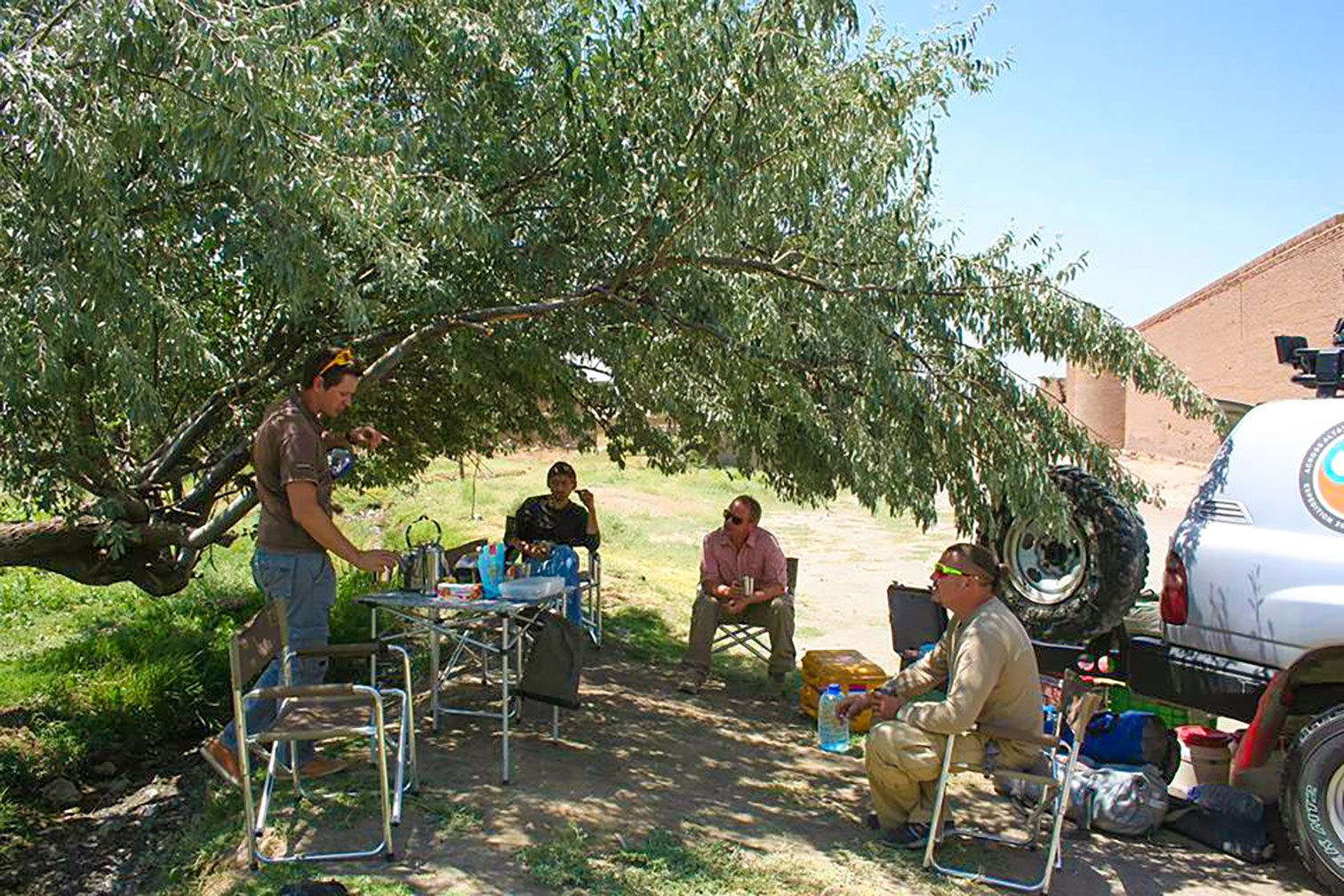 Iran is famous for its culture and rich history that most of the tourists get attracted to visiting. And most people also don't know about the pristine, mesmerizing landscapes of Iran. You can get a complete wilderness in nature if you go camping in Iran in any of the picturesque sites out there. There are plenty of camping spots in Iran that all are spectacular in their ways. This article will introduce you with the 10 most charming camping spots in Iran you should know before making plans and go camping in Iran.
Lets Sleep Under the Millions Stars Experience Camping in Deserts
Iran has several desert destinations with full security for the tourists or campers to visit there. Camping in such deserted areas is safe because you will be provided with tour guides to introduce you to the surroundings. So, you have to make a solid tour plan before reaching or camping there.
Zein-o-Din Caravanserai
Varzaneh Eco Camp
Deir Gachin Caravansarai
Shahdad Desert Camp
Matin Abad camp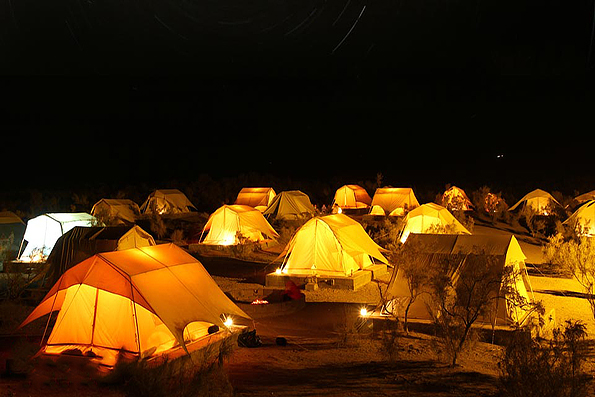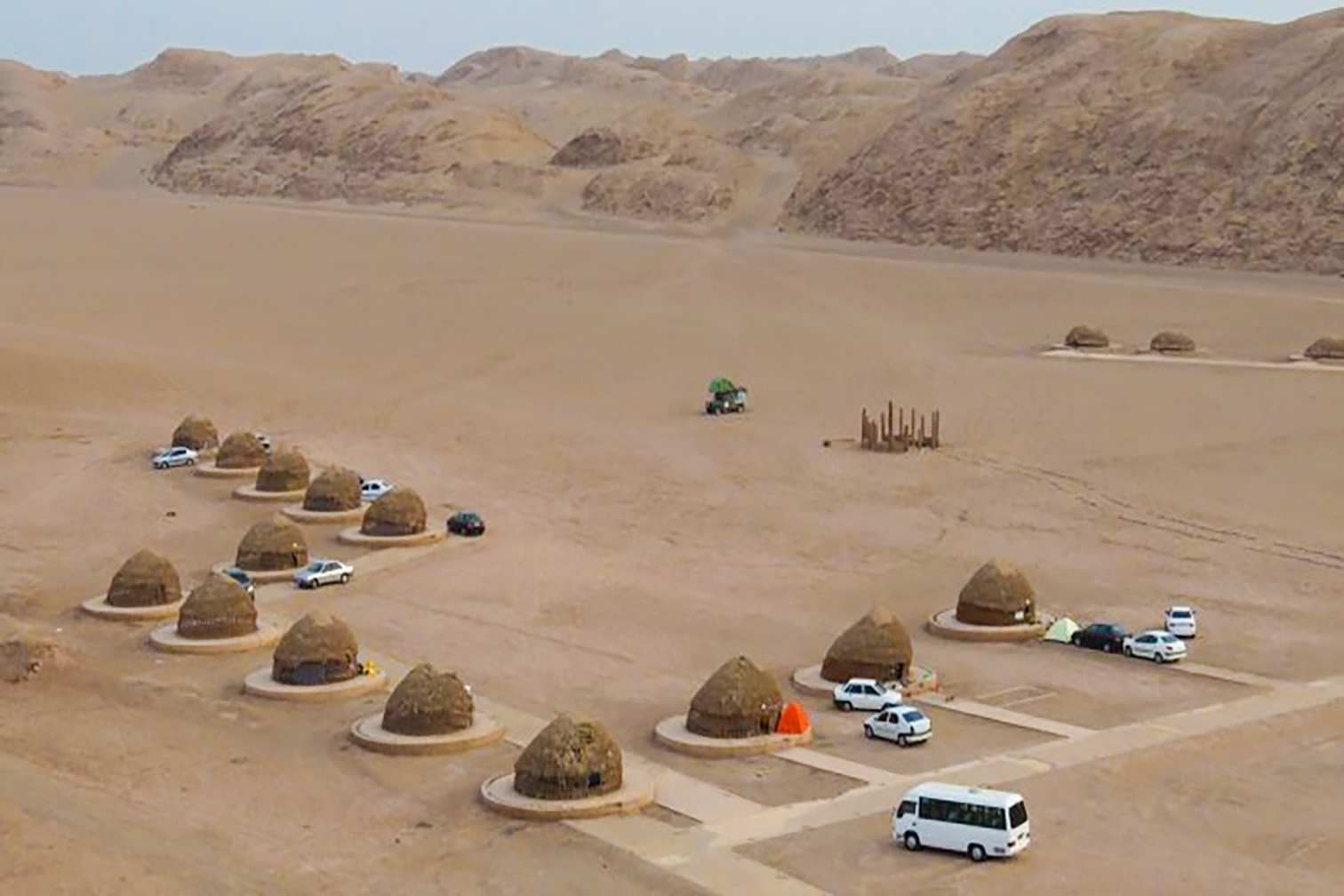 Don't forget to experience camel riding, sand surfing, ride a quad bike, view the mesmerizing sunset or sunrise, and know more about the lifestyle of people living in there. Deserts have a completely different environment and look at night with the stars in the sky. You can set a campfire and enjoy the moment with your mates.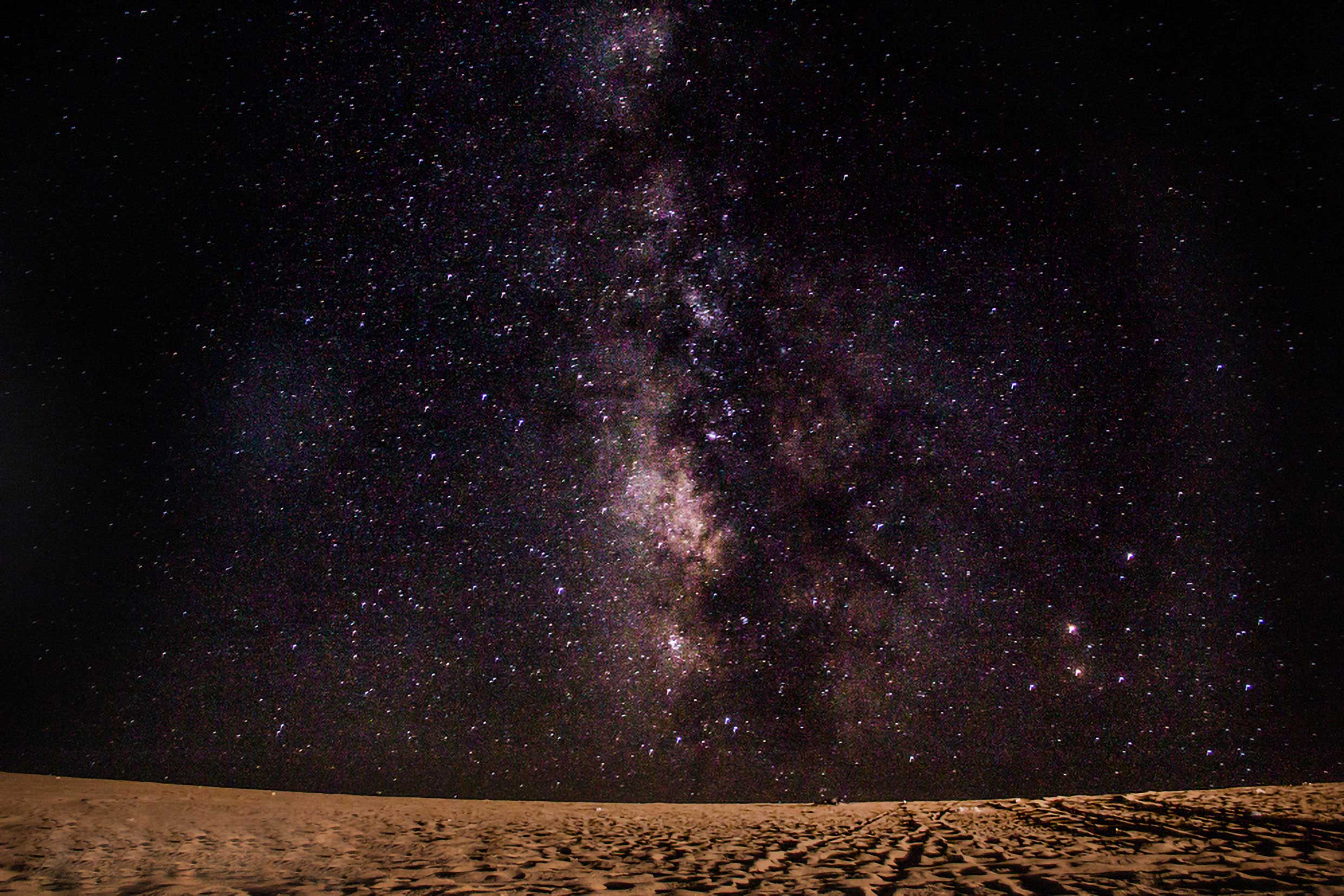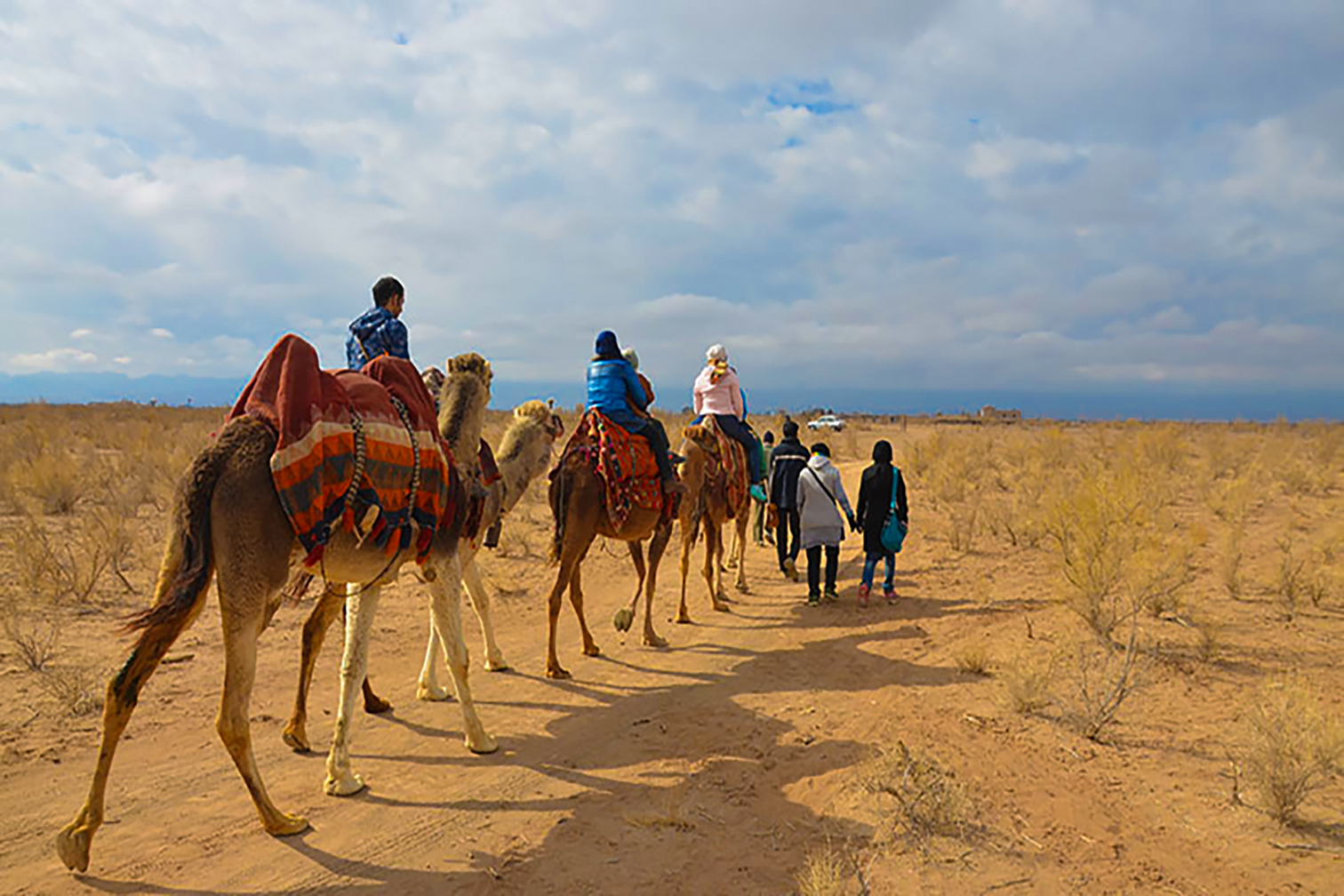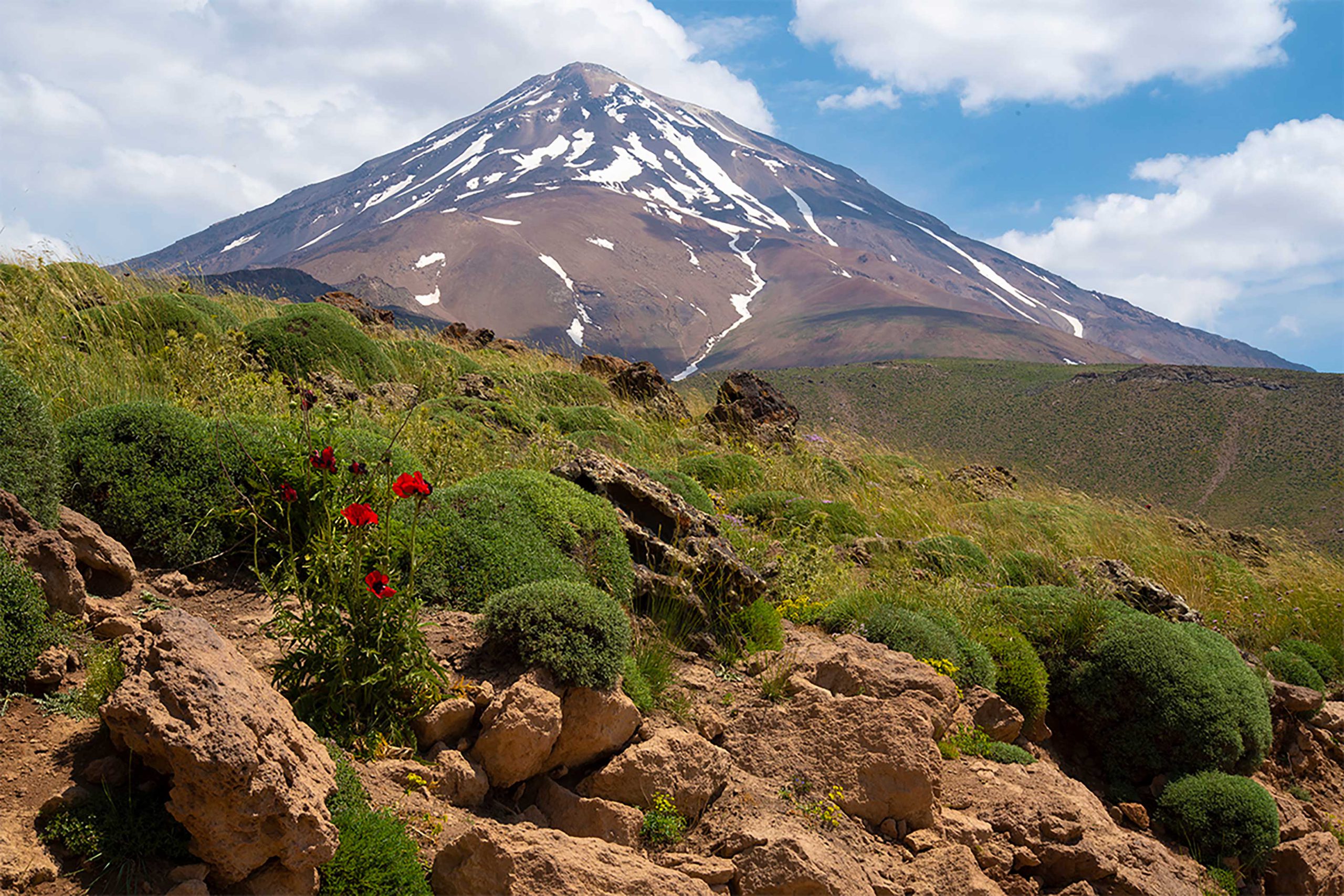 Camping in Damavand, which is the highest volcanic mountain in Asia as well as the highest mountain in Iran, can be considered as the best camping sites in Iran. Located in the foothills of Alborz Mountain Range or known as the northern city, Amol, Damavand is filled with the gift of nature. You will find local flora and fauna out there, including hazel, oak, salix, pistachio, etc. Hiking in the mountains, getting tasty meals and amenities can be the best combination during your stay at the campsite in Damavand. You will also encounter colorful houses and the people from small villages nearby welcome travelers cordially.
Damavand Mountain Eco Camp is the first and sole professional mountaineering complex in Iran. It provides Mount Damavand climbers a plethora of services for them to better and more easily climb the tallest mountain in the Middle-East (5,619 meters). The complex consists of two camps in the north face of Mt. Damavand. The Base Camp is located in Nandal village and is accessible via a paved road. Base camp is about 2300 meters above sea level.The upper camp which we have dubbed 'Advanced Camp' is located on North-East route. The Advanced Camp is located at Fereidoun Takht area (alt. 4350 meters), on the northeast face of Mt. Damavand. The base camp can accommodate up to 24 climbers in 12 tents. The Advanced Camp has 10 sleeping tents. Both camps are equipped with dining and cooking tents and are manned 24/7 for your comfort.
Experience Camping with Nomads in Iran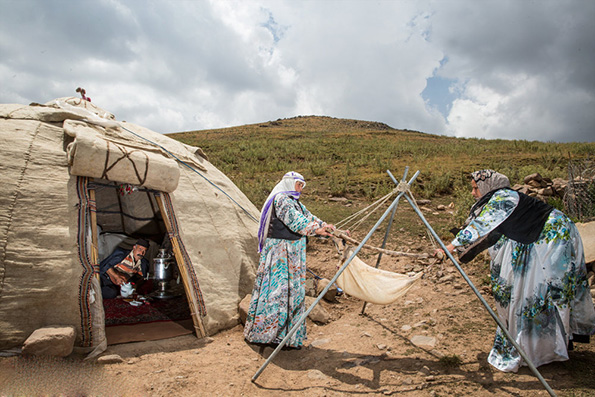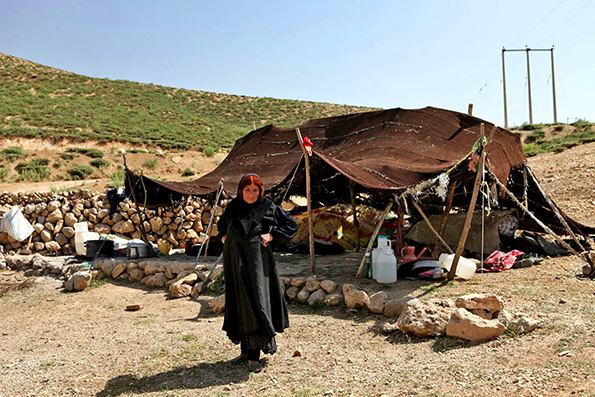 If you do not have any particular camping destination to choose from, you can join the Nomads who move to different areas in different situations or seasons. They will take care of all the procedures you require, and above all, they are friendly and helpful. This can bring you an interesting experience of getting to know more about Nomads and their lifestyles. Currently there are 17 Iranian nomadic tribes all around Iran. Different ethnic groups such as Lurs, Kurds, Turcs, etc. have made up the various Iranian nomads for millennia. Iranian Nomads migrate twice a year before the hot and cold seasons between highlands and lowlands.
Each tribe is unique in their dialect, music, handicrafts, traditional clothing and deep-seated traditions. Iran nomads, although shrinking, are still deeply dedicated to their traditional rites. Each Iranian tribe celebrates or mourns different occasions in accordance with their unique ancestral traditions, while folkloric music and dance plays a significant role in every occasion.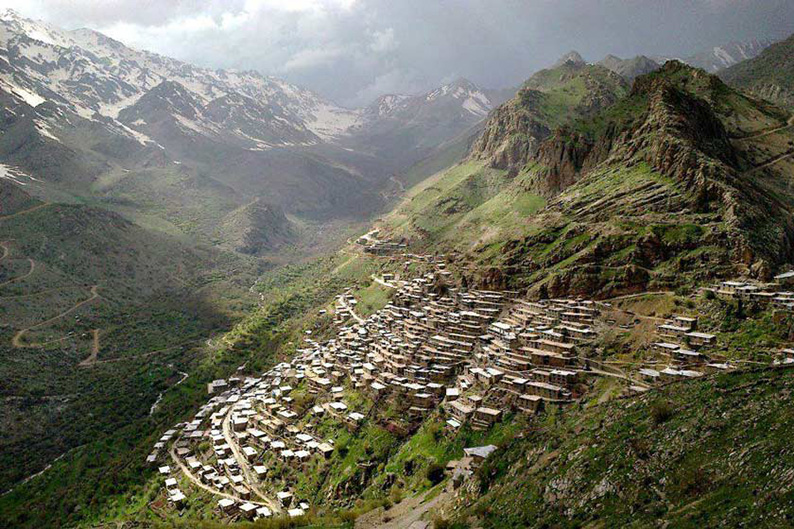 Iran's one of the finest places to make a campsite is Kurdistan. The site is surrounded by mountains with natural attractions and all. There is a village called Uramanat, which is famous for the tourists who visit here. The roofs of the houses combine with great architectural features that give eye-catchy landscapes. Campers get a thorough view of the surroundings from there. The scenic village, Uramanat, was built many years ago on the surface of the Zagros Mountains. It is the perfect example of what Kurdistan Province is all about. You can set up your tent near the villages or the mountains to get the taste of marvelous nature. Watching the sky full of stars and taking a sip of Persian tea will bring you peace of mind. Camping in Uramanat village will give you a better experience with the lifestyle of Iranians with their social, political, religious beliefs, and architectural aspects.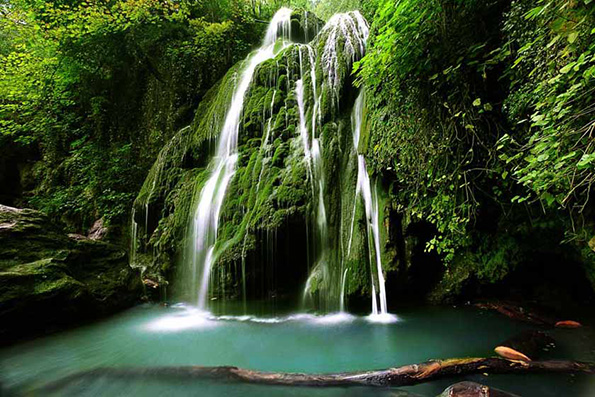 Lorestan is famous for its beautiful waterfalls along with the best campsite views in Iran. Among all, Gahar Lake signifies the pure beauty of nature that most of the campers prefer staying there. Camping in Iran is fun and exciting because of several sites for trekking and hiking, and Lorestan has some of the most famous sites of all.
You can catch the beautiful snowy peaks of Zagros Mountain after trekking or hiking there. The natural turquoise color of the lake has picturesque views with a rich local flora.
Camping in the North Region of Iran (Shomal)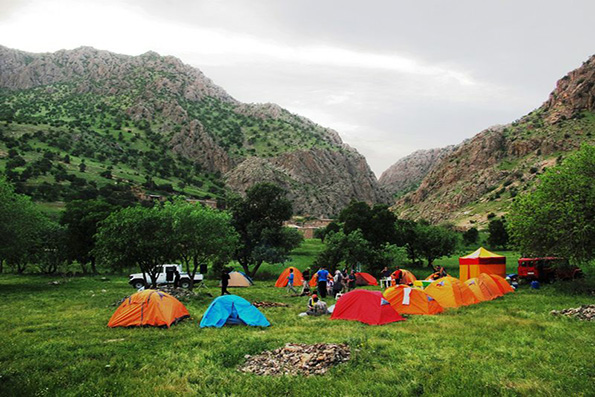 The North Region of Iran is a greenery area that is highly appreciated for going on vacation. Along the Caspian Sea, campers prefer tenting out in nature to enjoy the serenity of the surroundings. In Shomal, campers like to set camping near exotic villages in the forests of Damavand or on the coastal lines of Golestan, Gilan, and Mazandaran provinces
North-East Region of Iran (Golestan)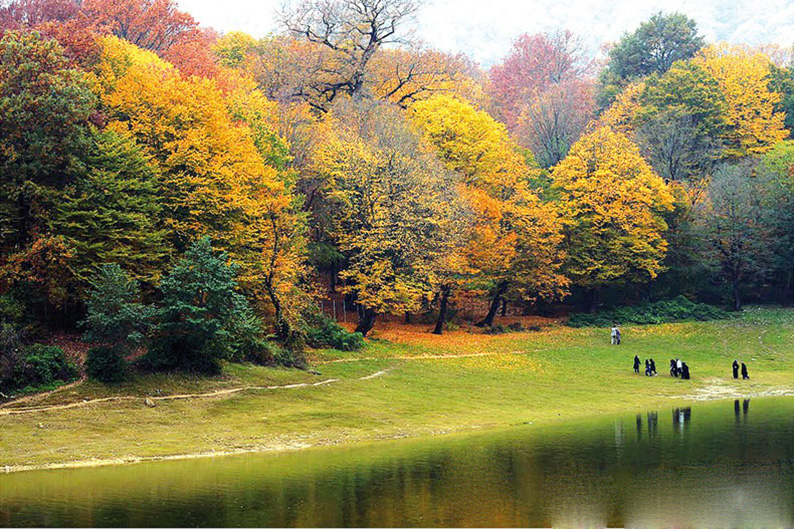 The North Region of Iran is a greenery area that is highly appreciated for going on vacation. Along the Caspian Sea, campers prefer tenting out in nature to enjoy the serenity of the surroundings. In Shomal, campers like to set camping near exotic villages in the forests of Damavand or on the coastal lines of Golestan, Gilan, and Mazandaran provinces
North-West Region of Iran (Ardabil)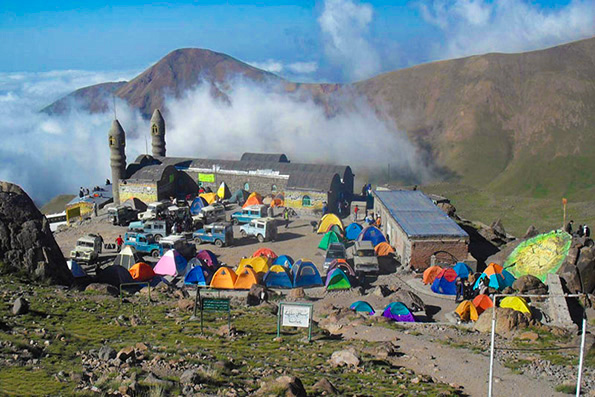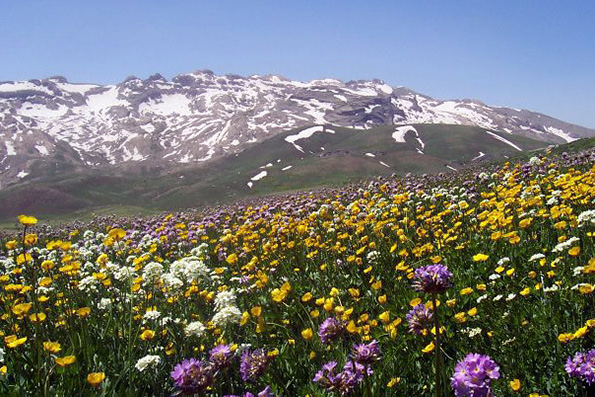 This region is comparatively cold in climate, and the campers prefer this area for experiencing wilderness with a favorable camping circumstance. Ardabil attracts visitors with its culture and magnificence. Dorna Eco Camp offers a traditional vibe with delicious meals and greetings.
The architectural structures of Ardabil have a lot to talk about the history of Iran. You will love the people around there, as well. You can also make your camp in Meshkin Shahr, where the Sabalan summit is seen with a photogenic view and camping near shahsavan nomads .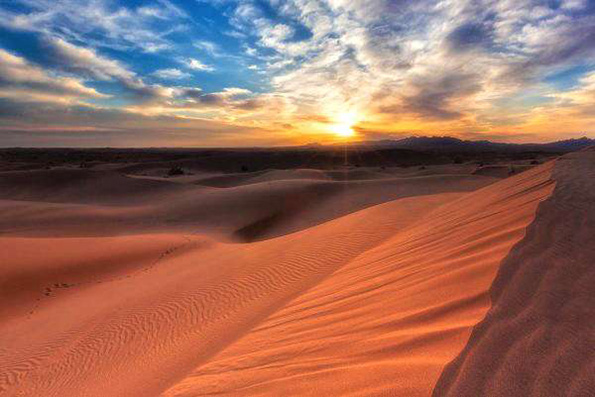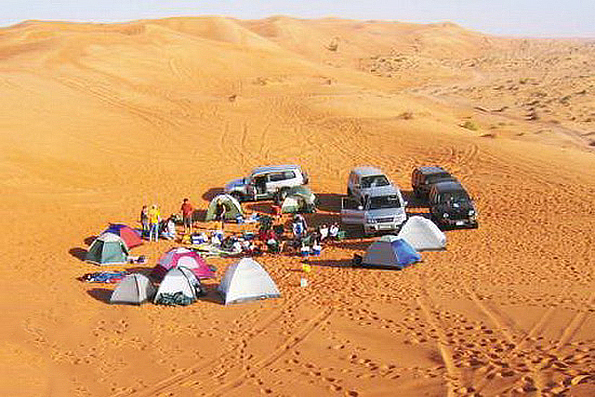 Iran is rich in historical and natural charms, and Isfahan holds on to them at the same time. You will find mountains, deserts, lakes, and picturesque views overall. Isfahan Province meets Varzaneh City in the center of it. You can make your campsite around the Varzaneh desert (Kavir), as well. The marvelous sunset views in the deserts will melt your heart.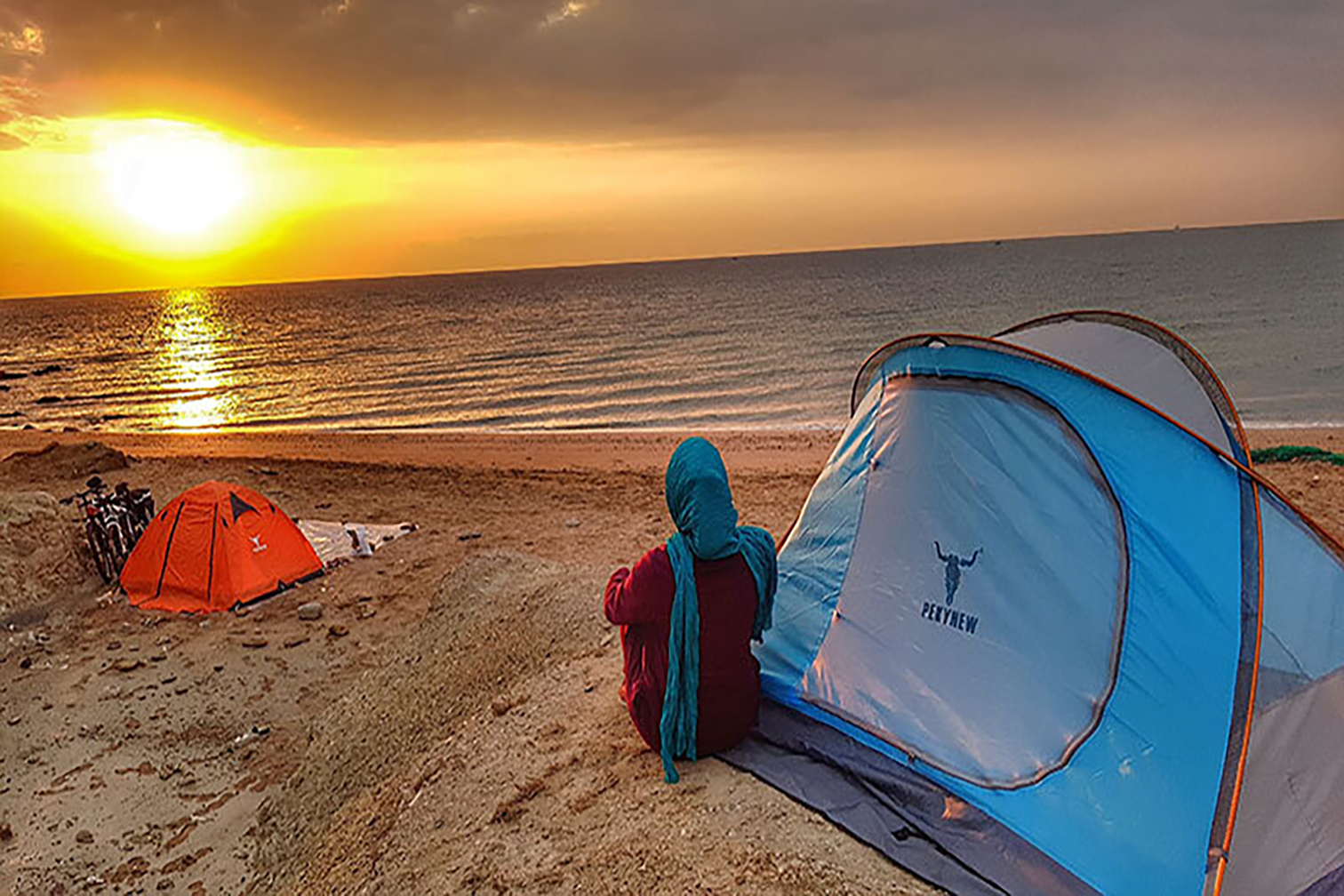 Iran has 43 islands just in the Persian Gulf. Among these islands, 24 of them are inhabited. Here we mention top 5 islands of Persian Gulf .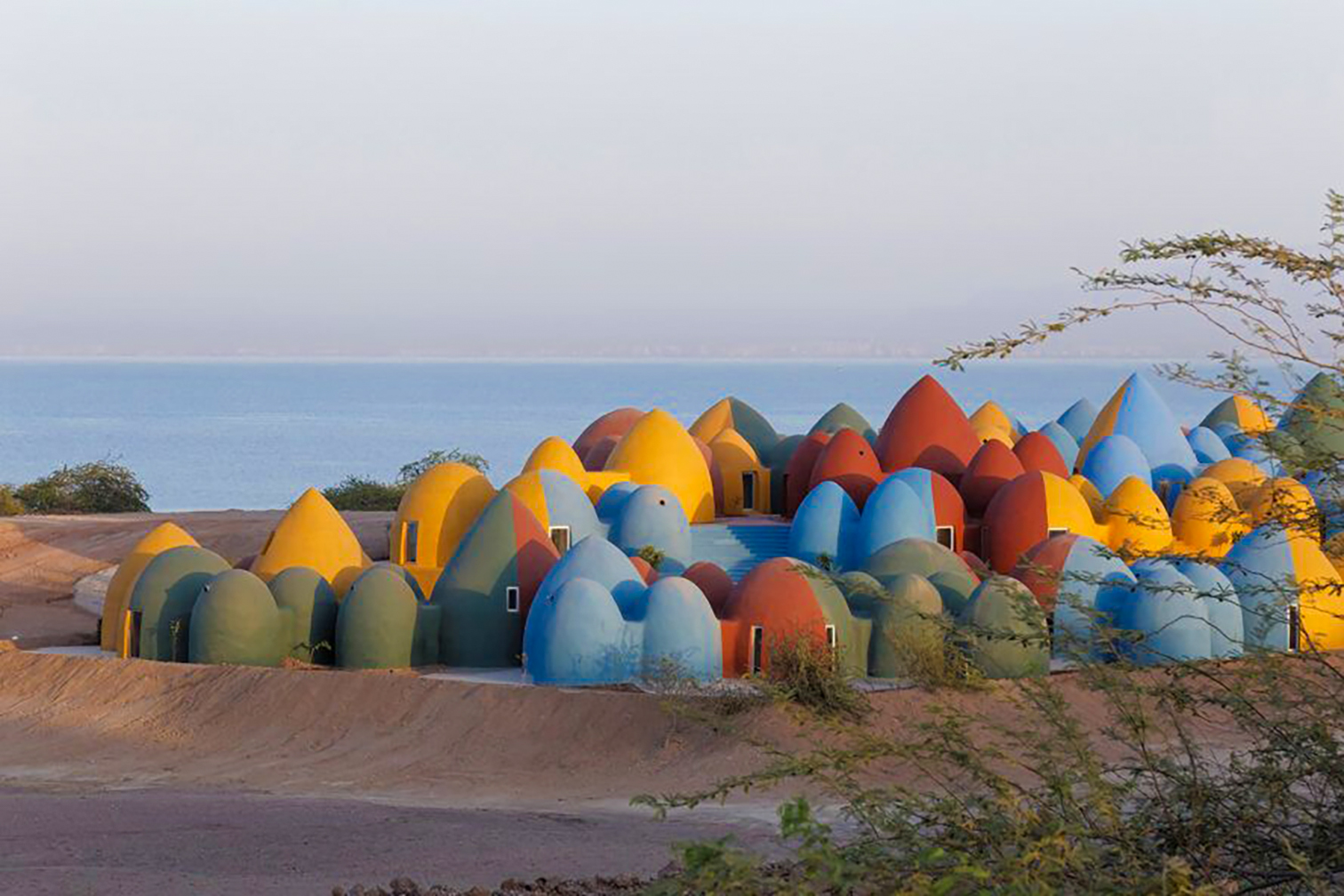 Hormuz island is the best island in terms of natural landscapes. The outstanding sand mountains and bright coast side create this island an exciting destination for international tourists and photographers. Hormuz island is also called Rainbow Island because of the same name mountains there. Rainbow mountains put Hormuz top 5 islands of Iran.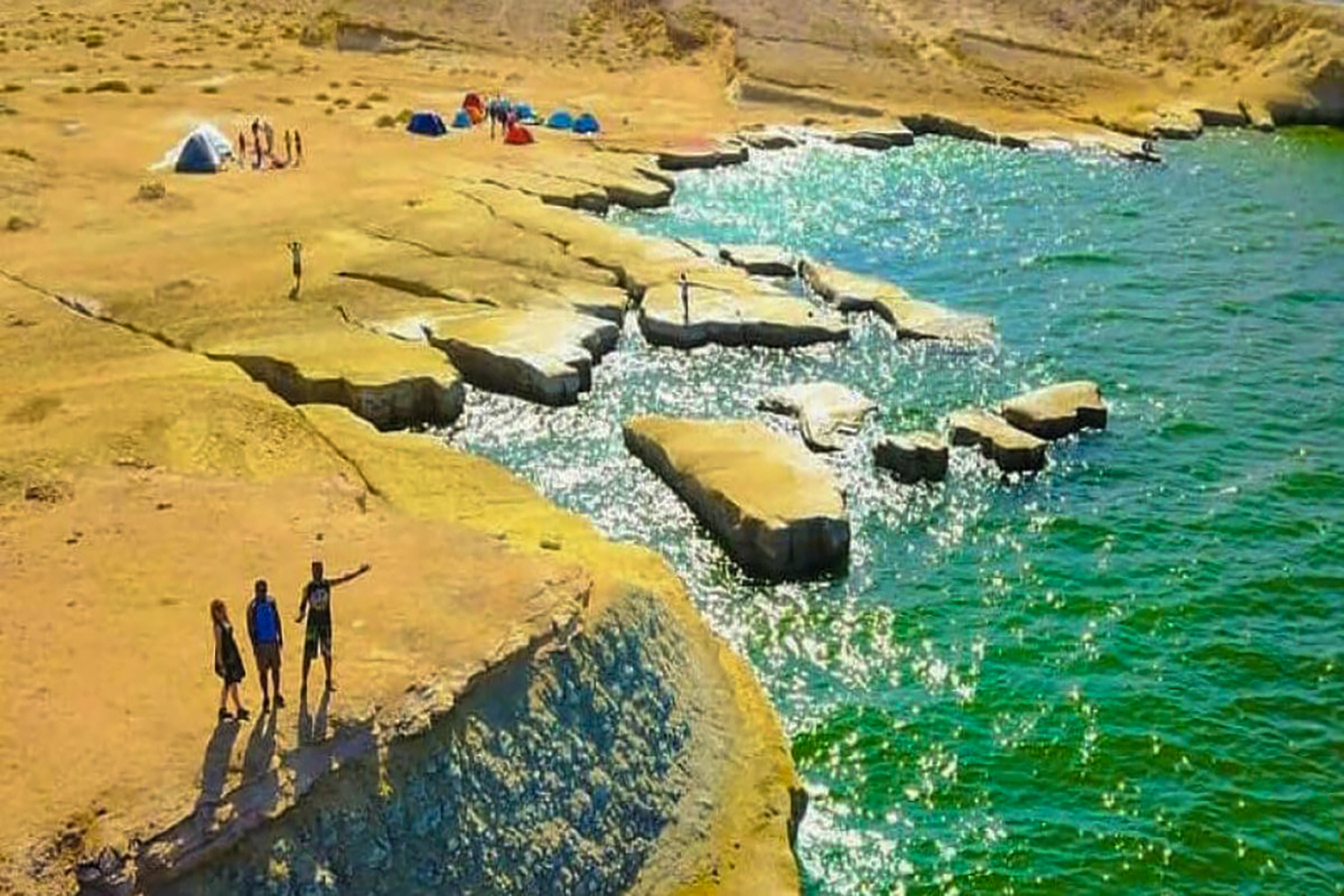 This is the most prominent Persian Island, and it has many attractions to see. Besides the importance of import and export for Persian nowadays, Qeshm Island has a great history and civilization that has made it one of the beautiful ancient islands to see.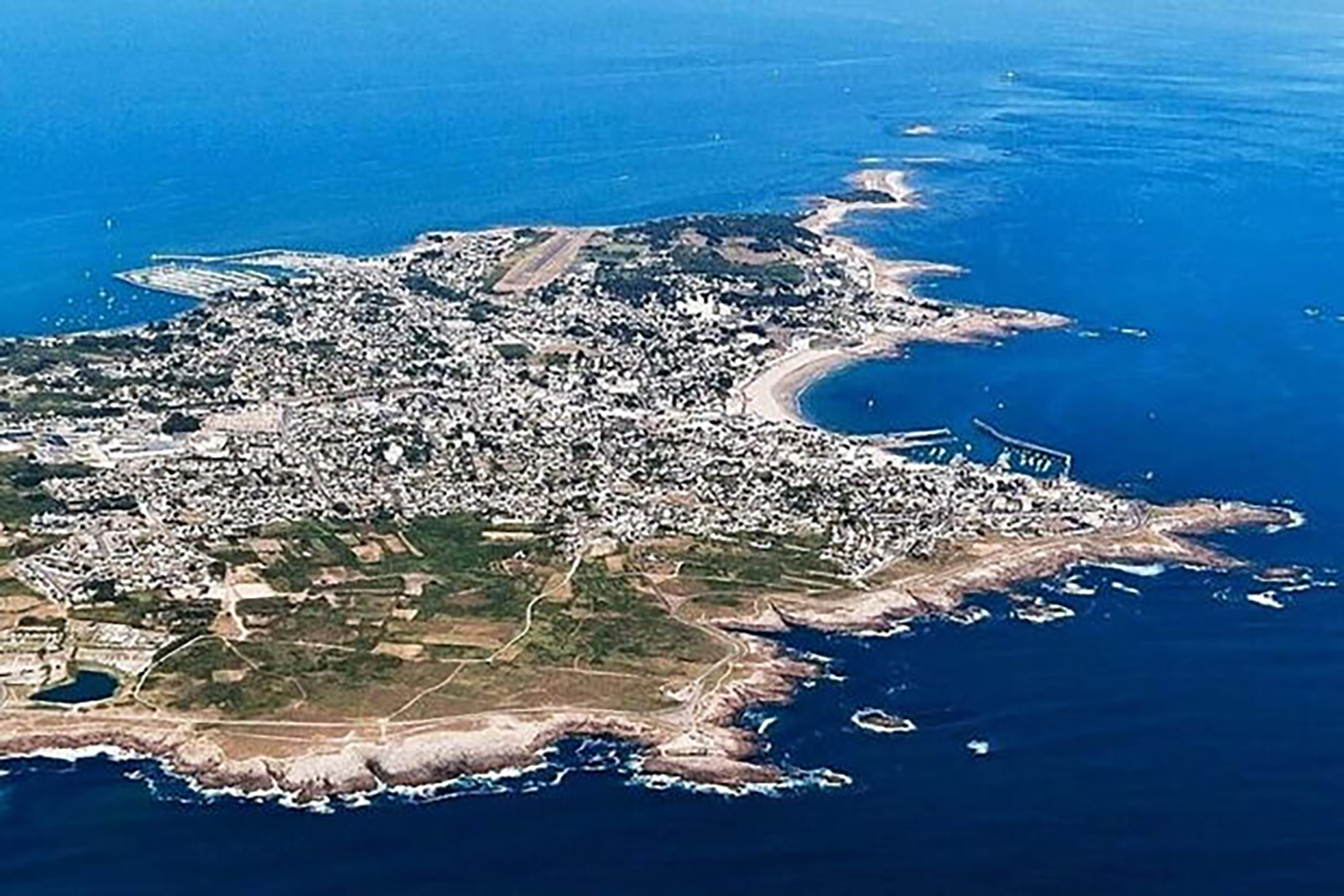 Kish island has been forgotten in the history of Iran. The small island with no historical attraction and small population, however, thanks to the government plan for this island for the past 30 years, it has turned to the center of entertainment and shopping for Iranians. There are huge malls and beautiful hotels there that attracts millions of Persian visitors to Kish every year to spend a vacation and having fun. The free-trade zone of Kish provides an excellent opportunity for business people to bring their businesses over there.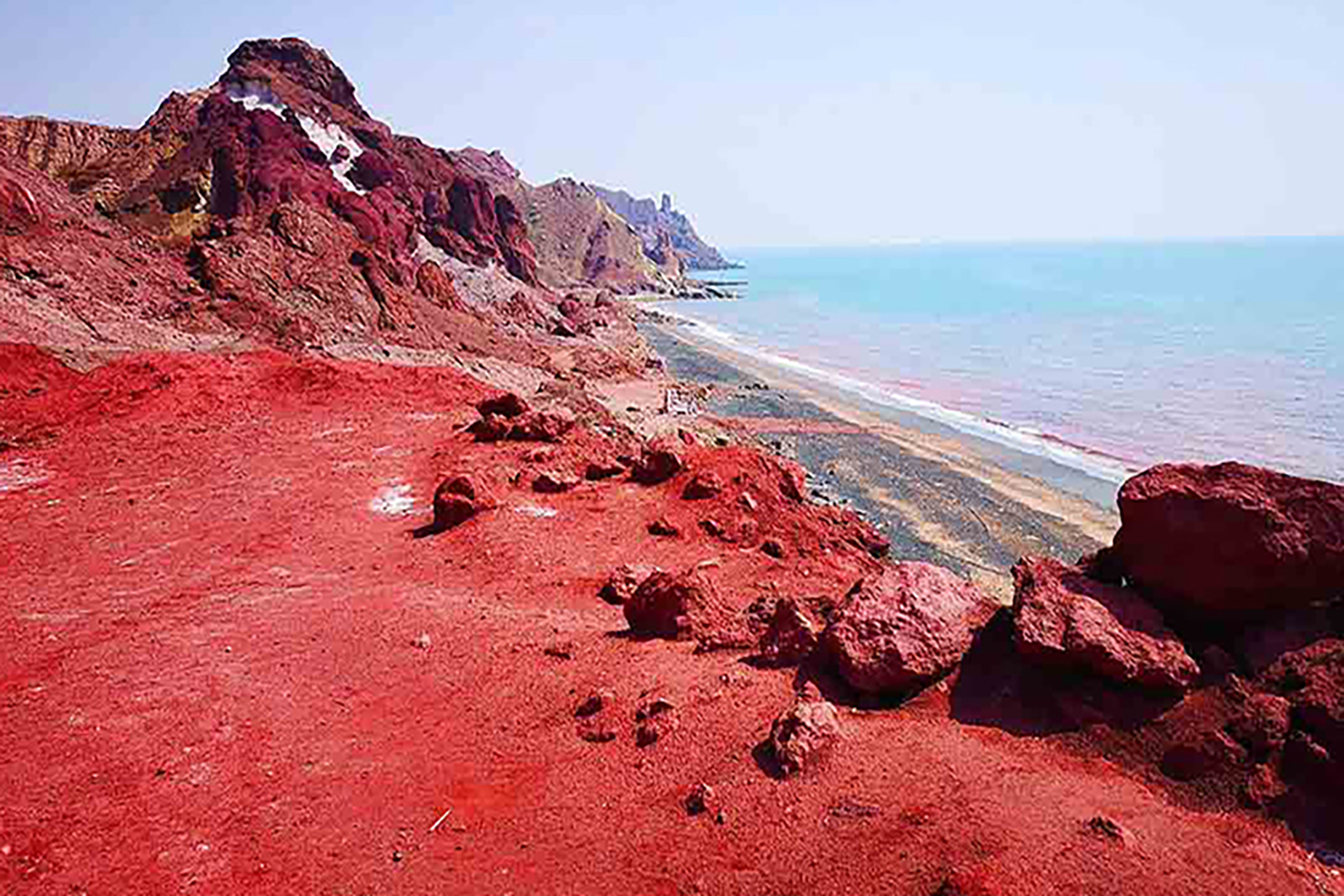 Hengam islands us more famous because of its wildlife attractions. You can see dolphins in the sunset, or you can see some exceptional animals like the Persian Gazelle, lizards, and Hawksbill sea turtle that will not see anywhere.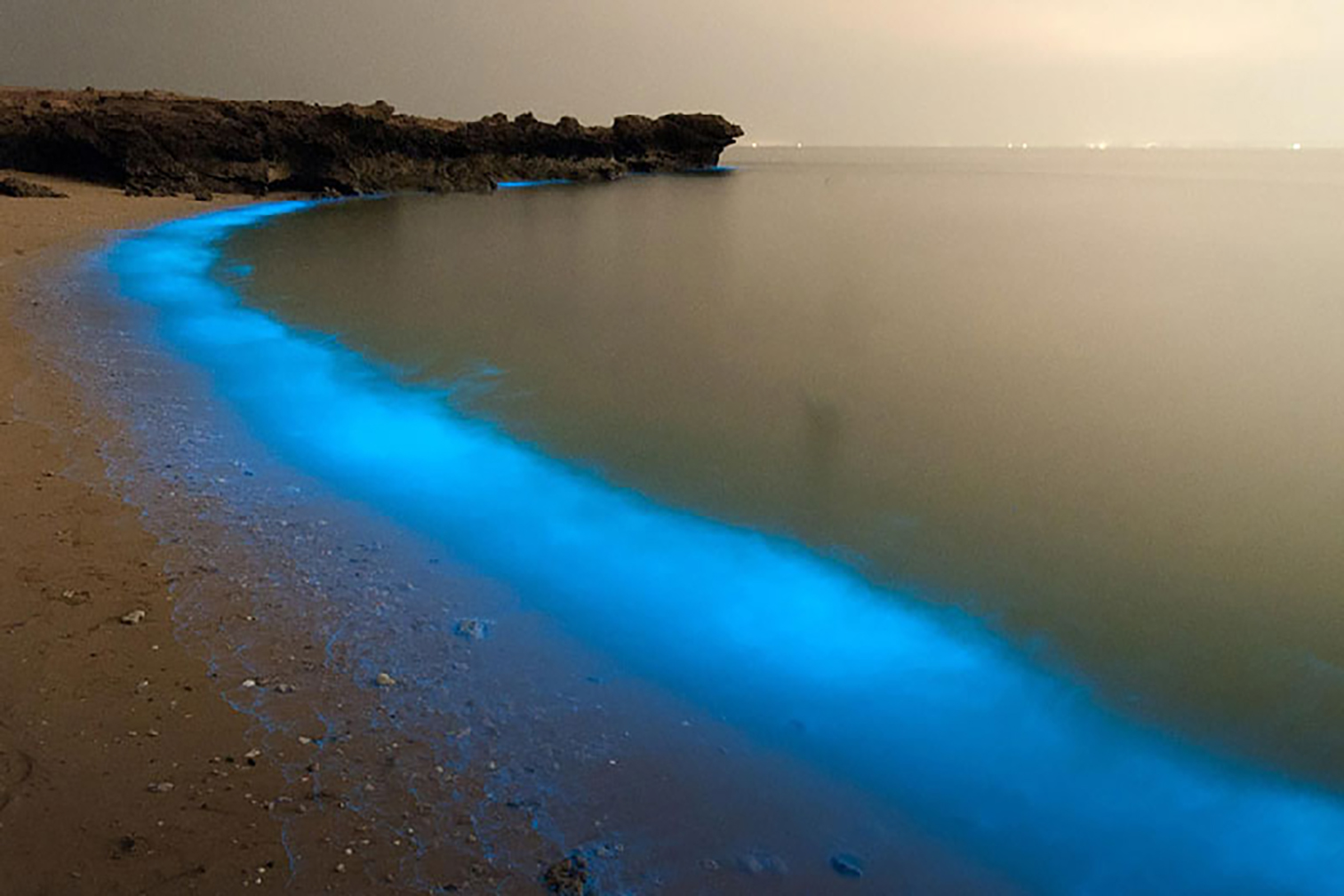 Among these five islands, lark island is less known, and when you search its name, you will find many political dramas about this island. Besides, its great nature Lark island inhabitants are mostly fisher. So, it is more interesting for tourists who seek for empty beaches with natural adventures.