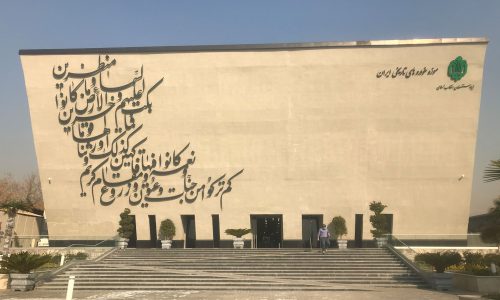 Our guide will pick up you at 10 am from your hotel and drive to national car museum of iran which located in west part of tehran. The museum is filled with 55 cars , 2 coaches and 4 motorcycles that once belonged to iran's Royal family .discover must see car museum in tehran a magnificent collection of rare classic and vintage vehicles , ranging from limousine , sport cars ,carriages and motorcycles is less seen At iran historical car museum.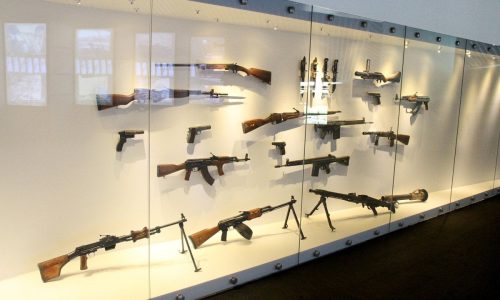 National museum of the Islamic revolution and holy Defence
Our guide will pick up you at 10 am from your hotel and drive to national museum of the Islamic revolution and holy defense of iran. This museum is biggest museum of Iran which located near Tabiat bridge with an area of 220000 square meters . you can be familiar with contemporary history of iran with focus on iran-iraq war ( 1980-1988) .After visiting museum you can visit Tabiat bridge and lunch there , after lunch we will back to hotel .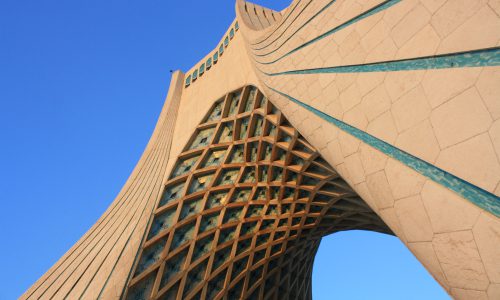 Azadi tower and shrine of imam Khomeini
Our guide will pick up you at 9:30 am from your hotel in tehran and drive to Azadi square , Azadi Tower also known as the Freedom Tower, is an iconic landmark of Tehran, the capital city of Iran. The tower was built in 1971 to commemorate the 2,500th anniversary of the Persian Empire, and it has since become a symbol of Iranian heritage and freedom. This towering structure stands tall at 50 meters high and is located at the western entrance of Tehran. With its unique architecture, rich history, and significance, Azadi Tower is a must-visit destination for anyone traveling to Tehran. Azadi Tower is simple forms of snow-white marble structure rise on the hill in the west part of the city. As Hossein Amanat describes his creation, Azadi Tower "starts from the ground and stretches to the sky". This is how the architect saw the history and destination of Tehran. Remarkably, the monument represents a strong connection between past and future, history and ambitions, culture, and progress. Azadi Tower became an indispensable feature of the city landscape and later appeared on the 200 rials bill.then we will drive to mausoleum of Ayatollah Khomeini , The shrine is situated in the southern part of Tehran near the martyrs' graves in the Behesht-e-Zahra cemetery. the Khomeini shrine houses the tomb of Imam Ruhollah Khomeini, his wife Khadijeh Saqafi and his second son Ahmad Khomeini among other political figures then we will back to hotel .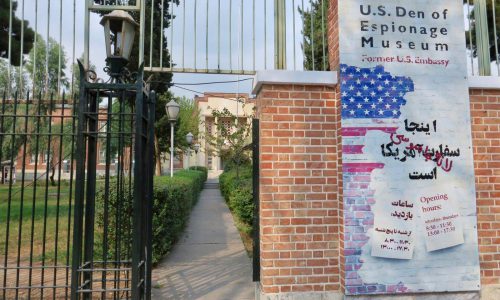 your guide will pick up you at 10:00 am from your hotel in tehran and drive to the former USA embassy in tehran .It has long and imposing walls are coated in colourful, provocative murals and slogans denouncing the USA. Travellers over the years might have seen slogans like the 'Great Satan' and 'the most hated government in the world' denouncing the US. Since Iran and the United States severed diplomatic relations, this place has been transformed into a museum reflecting the hegemony of American imperialism. Inside the museum displays the transmitters and communication equipment that could not be destroyed in the future when the American diplomats were evacuated. The movie "Escape from Tehran" has made this place one of the must-see attractions for tourists in Tehran. After visiting the museum we will back to the hotel .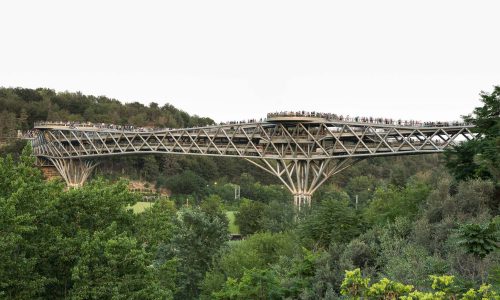 Milad tower and tabiat bridge
Our guide will pick up you at 9:30 am from your hotel in tehran and drive to Milad tower which is a new symbol of tehran . Milad Tower is 435 metres (1,427 ft) tall and is the tallest tower in Iran, and the sixth-tallest telecommunication tower in the world. It consists of five main parts, including the foundation, transition structure, shaft, head structure and the antenna mast. The lobby structure consists of six floors. The first three floors consist of 63 trade units, 11 food courts, a cafeteria, and a commercial products exhibition which is supposed to be about 260 square metres (2800 sq ft). Milad Tower is a part of the International Trade and Convention Center of tehran . Along with convention center and a world trade center, Milad Tower hosts different exhibitions and events. For regular visitors, the main interest is the observation deck, located on the top of the head structure. It provides a panoramic 360-degree view of the city and mountains. Besides, you can visit the art gallery and museum of the tower, Then we will go to Tabiat bridge , The bridge is about 270 meters long and consists of a 3 dimensional truss with two continuous levels that sits on three tree shape columns. There are two platforms on top of the main columns forming the 3rd level viewpoints. All the levels are connected to each other by stairs and multiple ramps, providing multiple paths throughout the bridge to get from each level to another. We will eat lunch in one of the restaurant over the bridge and back to the hotel .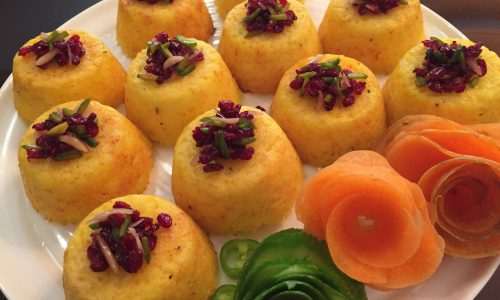 cooking classes and food tours in Tehran
we have 2 types of programs first option ) For those of you who are big foodies but don't want to be bothered with a cooking class, then this is a perfect tour to add to your Iran trip.In our Culinary Essentials tour, we meet in Tajrish square and start with a local breakfast. Then we're off to explore the best foodie stops in the neighbourhood and stroll around the market as we learn of new ingredients, their usage and sample products. We will stop at different bakeries, family-owned food stalls and see how Samanu is made in big portions. We'll try way too many Iranian pickles, taste a huge variety of nuts and Iranian pastries and learn all about the variety of Iranian bread served in Tehran just before we finish things off with lunch and tea in Darband hills . Second option ) we'll introduce our guests to exceptional ingredients and spices unique to this part of the world while we experience shopping for a few fresh ingredients like the locals. Then we'll head over to the kitchen where our chef will show us her magic in creating the most delectable Persian dishes. We'll be cooking a 5-course meal adjusted to the season and enriched with the freshest ingredients then we eat lunch in Persian style at home.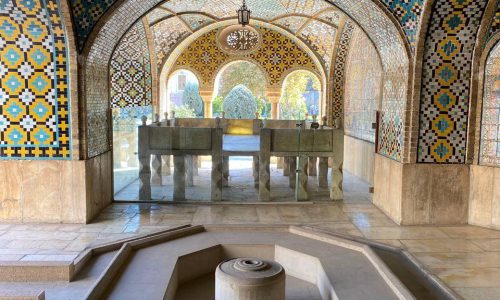 Tehran golestan palace and grand bazaar
Morning at 0900 am your guide pick up you at hotel and drive to Golestan palace which is one of the most spectacular places you will visit on your travel to Iran. This great palace is a fine example of Persian art, history, and architecture. It is a valuable gem sitting in the heart of Tehran carrying memories from the Safavid era to the Pahlavi kings. It is the highlight of the capital and it receives many Iranian and foreign visitors on a daily basis.in this complex you will visit inside of Marble Throne (Takht e Marmar) Poarch and Salam Hall (Talar-e Salam) and wind catcher hall and outside of other monuments like Edifice of the Sun (Shams ol Emareh) and khalvat-e-karim khani .then you will visit Tehran Grand bazaar and shah mosque after lunch we continue to visit the national museum of Iran ( Archeology museum of Tehran) and the Gate of national Garden which is a magnificent brick gate, decorated with colorful tiles and multiple inscriptions. It is one of ancient symbols of Tehran and had been built under direct order of Reza Shah by Jafar Khan Kashani. . your tour will finish at 1600.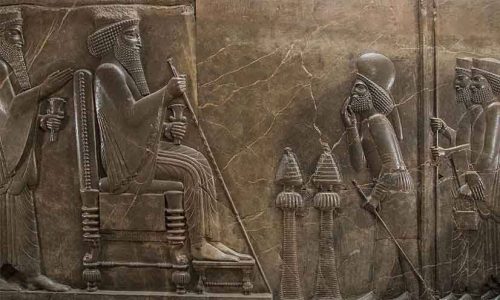 Morning at 0900 am your guide pick up you at hotel to visit the national museum of Iran ( Archeology museum of Tehran) and the Gate of national Garden which is a magnificent brick gate, decorated with colorful tiles and multiple inscriptions. It is one of ancient symbols of Tehran and had been built under direct order of Reza Shah by Jafar Khan Kashani. Then you will visit Glass and ceramic museum or "Abgineh" Museum, is one of the unique collections of glassblowing arts in Iran. If you always find glassblowing and glasswares interesting, now it's the best chance for you to see how Persians used to make them thousands of years ago then we visit carpet museum which has a collection of precious historical carpets , It is home to a collection of carpets from around Iran it is also showcases other fine handicrafts like kilims and rugs Then lunch after lunch we will visit Moghaddam house museum which is a historic priceless house in Tehran , The museum is located in the heart of one of the most crowded streets of Tehran; A small beautiful garden with several turquoise ponds and many colorful trees such as pomegranates and cedars embraces the main building and its surrounding areas. visitors can find many priceless items such as gems, textiles, paintings, pieces of furniture, and prehistoric objects in different parts . your tour will finish at 1600.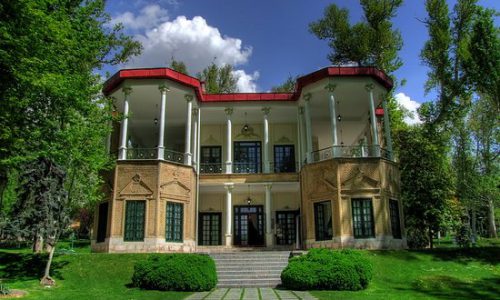 Morning at 0900 am your guide pick up you at hotel and drive to Saad abad palace which is a vast expanse of land about 110 hectares in the north of Tehran, at the foothills of Mount Tochal, forms the palatial ensemble of Sadabad (Sa'dābād). This complex dating back to the Qajar and Pahlavi eras, when the country was on the road to modernity, was initially constructed and inhabited by the Qajar dynasty in the 19th century to be used as a summer palace. It consists of 18 palaces, museums, and halls. We will visit white Palace it is the largest in the historical complex of Saadabad. Stepping into the White House territories, the first things you see are the statues of Reza Khan and Arash Kamangir. Passing the steps of the White House and reaching the entrance, you will see four marvelous columns; the ones made in the exquisite Roman architecture style.The palace, which was built between 1939 to 1941 with the design of engineers such as Khorsandi, Tatavousian, and Boris Rossi and plastered by Abdolkarim Sheikhan, Reza Malakeh, Hossein Kashi, and Gholamreza Pahlavan, was put into operation by the first and second Pahlavis. However, after the unsuccessful assassination of Mohammad Reza Shah in 1948, to increase his security, it was considered the permanent residence of the King.This monolithic white building, also known as the White Palace, includes different spaces such as a foyer, reception halls, offices, Mohammad Reza Pahlavi and Farah Diba lounges, a game hall, and a cinema. Persian hand-woven carpets, murals of the Ferdowsi Shahnameh heroes, Simin palm tree, and the golden vase have made the structure more impressive. Then we visit Green palace , The Green Palace or Shahvand Palace was architectured by order of Reza Shah in the highest section of Saadabad Palace in the northwest and became known as the Green Palace because of its rare green marble used from the Khamseh mine in Zanjan. The mortar between the stones is made of lead so that the building would not crumble by shrinkage and expansion of cold and heat. Khorasan marble with European patterns and motifs is used in the ports and entrance columns which consists of mirror work, plastering, masonry, and Khatamkari. The construction of the Green Palace took seven years; a palace with an area of 1203 square meters and on two floors, where Mirza Jafar Kashi is the architect and associated the atmosphere of Reza Shah's birthplace in Alasht, Mazandaran, with trees and green space. The Green Palace includes a ground floor and a basement. The first part consists of the entrance staircase, waiting room, workroom, mirror hall, especial dining room, and bedroom. The second part was the basement for entertaining foreign guests includes the living room, two bedrooms, and the dining room. . then we visit Tajrish bazaar and lunch in Darband hills after lunch we will drive to Niavaran palace , The Niavaran Palace Complex is the palace where the last royal family of Iran, the Pahlavi family, resided before leaving the country.it consists of several museums and palaces we will visit just Niavaran palace . your tour will finish at 1700.
Tehran hop on hop off bus tour
The big bus panoramic tour of Tehran is the perfect introduction to this beautiful city .enjoy the magnificent views from the open top bus and learn about the city's key landmarks, historic sites and rich cultural heritage with a guide onboard .Sit back ,relax and take in the stunning old part of Tehran visiting bazar , mosques ,Tehran national Gate and longest street of tehran ( Pahlavi street ) , bus tour cross north to south part of tehran and you have chance to see tehran city highlights . as it need reservation you must contact us at least one day before .