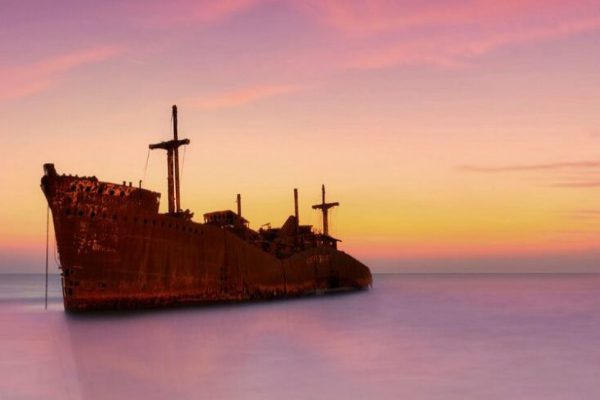 Diving is one of the sea and water amusement that most people like to experience for at least once in the waters of the Persian Gulf. We have a team of experts to customize your diving holidays in Persian Gulf islands kish and qeshm .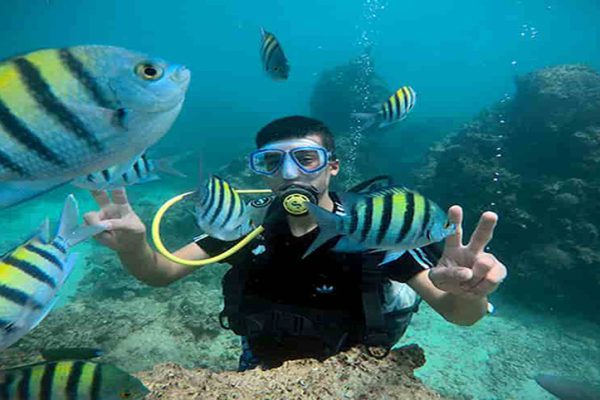 kish is the biggest resort center in the country. This is the most popular destination for a beach holiday in Iran. Moreover, Kish is an island with unique natural attractions. The island is in the Persian Gulf and it has become popular for dive centers and unique natural attractions among the tourists.For adventure tourism dive centers offer diving and support of experienced instructors and rental equipment for diving. Kish is an ideal place for both professional divers and beginners. Maximum diving depth is about 10 m; you will see coral reefs and rare fish species.The island has all facilities for comfortable stay. However, you should keep in mind that the beaches are divided into zones for men and women.
The waters around Kish Island are the habitat of a variety of marine organisms such as coral, decorative and edible fish, sea urchin, crabs, shellfish, and sea stars that you can see all of these beauties by Diving in kish island . Persian Gulf underwater world is one of the most fantastic experience you may have in your life .in our tour, you can experience diving in the warm water of Kish Island and see how beautiful it is. We advise you to take a trip Kish, the dream island, to experience the joy of Kish Diving .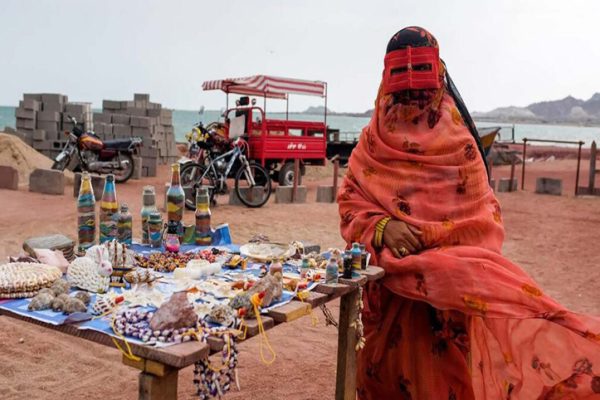 Persian Gulf, with an average depth of 35 m, has its deepest water along the border of Iran. In this tour, you will experience one of the most pristine marine ecosystems of the Persian Gulf. The amazing biodiversity of the Strait of Hormuz, linking the Persian Gulf to the Gulf of Oman, attracts many tourists yearly to this area. Two diving sites have been considered for the participants, one of them is located in Larak Island, a picturesque island laying in the Strait of Hormuz, and the other one is in Qeshm Island. Being recognized as the top scuba diving destinations in southern Iran, these diving sites are home to more than 37 species of Scleractinia corals, a variety of colorful fish including yellow tail sailfin tang, clownfish, cardinalfish, barber fish, Picasso triggerfish etc. Discover and explore the wonderful marine life in the deep blue waters of the third largest gulf in the world.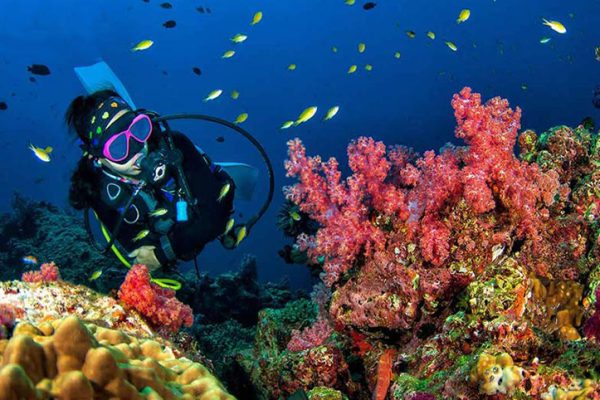 Your tour starts with a pick up at your accommodation in Qeshm. We take you to the scuba diving club where you are given the necessary equipment including wet suit, fins, mask, diving cylinder, diving regulator, boots and gloves. First, we start a boat trip from Qeshm to the dive site either in Larak Island or Qeshm diving site, depending on the participant's choice. If you choose to travel to Larak, it will take 20 minutes on boat and if you choose the diving site in Qeshm , it will take 5 minutes.
Once we get to the diving sites, we warm up with some hot drinks and get ready for the 30-minute dive. We will experience a fascinating dive into the 6-meter deep waters with experienced instructors. Here you can enjoy the intact coral reefs and spot the colorful sea life in a safe and enchanting atmosphere. During your journey into the underwater realm, you are under the guidance of our highly trained instructors. After discovering the mysterious sea life, we get on board again and get back to the scuba diving club to take a shower and change clothes. Leaving you with this unforgettable experience, we will drop you off at your accommodation.
Finding You the Best Scuba Diving Trips
Arrange Your Dive Package in 3 Easy Steps
Choose a destination kish or qeshm islands

Select your scuba day tour

Send us your inquiry and we'll get right back to you with a free shortlist of recommendations