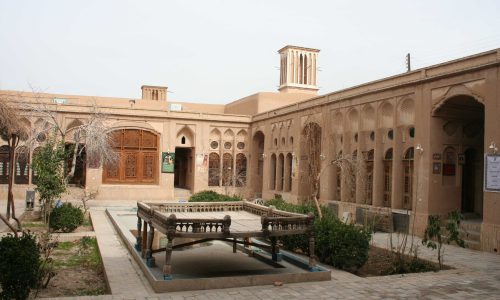 Walking tour in unesco historical city of

Yazd
Morning at 0900 am pick up you from your hotel in yazd , perhaps you've heard about the many sites in Unesco's historical city of yazd , Old Town Yazd, isn't just one structure. It's a number of entire old neighborhoods, so stunning and romantic, you won't want to leave! In fact, the structure of these streets, houses, alleyways and shops have such a rich old-school Persian character that many tourists and visitors spend up to half a day or even more strolling around in them. Our walking tour is in historic city of yazd , walking in the oldest lanes of this city to discover the rich history of many ancient houses with their fantastic roofs and wind catcher . This part of the city consists of a number of ancient neighborhoods like Fahadan neighborhood with narrow streets and stunning mosques. The view of the city in the evening from the rooftops when the reddish hue of sunlight finds its way through the towers of wind catchers is breathtaking. The blue Dome of seyyed Rokn Addin Mausoleum is a nice view from the roofs of old houses . As you walk among the mysterious mud brick houses and their magical domes, you feel you're lost in a maze belonging to decades and centuries you're not much acquainted with; that's called the blowing of the spirit.we will visit also Yazd jame mosque and mausoleum of the 12 imams (tomb of the 12 imams) and Alexander's prison ( a 15th century Domed school) . you will back to your hotel at 1600.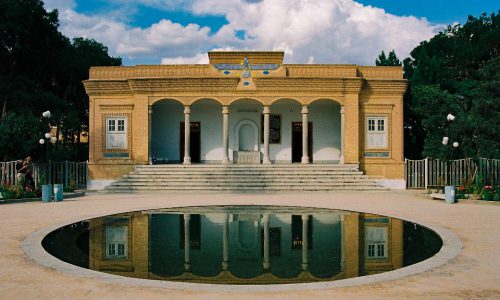 Full day yazd tour and zorkhaneh
morning at 0900 am your guide pick up you from your hotel in yazd , our city tour of yazd start with visiting Tower of Silence which is a circular, raised structure built by Zoroastrians for excarnation then visit one of the henna factories of yazd later we will visit Zoroastrian fire temple which was build in 1934 then Amirchakhmaq Complex which is one of the most spectacular attractions of Yazd, which includes the square, bazaar, water storage, and mosque. you have free time for shopping in haji khalife confectionary shop , we eat lunch in hammam-e khan in yazd bazaar time to see Dowlat Abad Garden , The tallest windmill in the world, with a height of 33.8 meters, is located in Yazd and Dowlatabad Garden. Mohammad Taqi Khan was one of the Yazdi Khan who built an aqueduct called Dowlat Abad, then made the Dowlat Abad Garden mansion and resided there. The green space of this garden with different trees has given it a special feeling, and this building is a collection of several estates, including porch and windbreak, mirror hall, main entrance, and south entrance. Last stop is at Derhami zoorkhaneh , This special form of sport combines the physical training with elements of pre-Islamic Persian culture (particularly Zoroastrianism and Mithraism) with the spirituality of Shia Islam and Sufism. . we will back to hotel at 1700.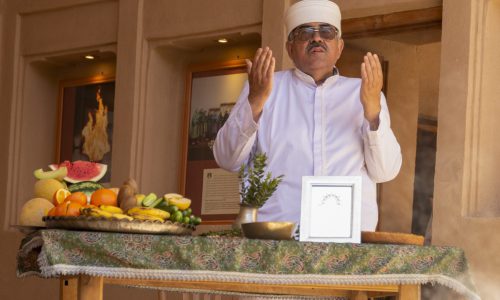 Zoroastrian villages tour
One day tour around the unique relics of the ancient religion in and outside yazd . our Day tour start with meeting your Zoroastrian guide (or one closely familiar with the culture) in Yazd. We'll first have an exploration in the Museum of Zoroastrians History and Culture .
Then, we'll check out the world's longest-burning sacred fire in the Fire Temple of Yazd. After that, we'll go to Asadan Castle (also known as Seti Pir Shrine) and listen to the interesting stories behind it. Our next destination will be Cham Village (about 17 km). There, we'll discover the ancient religion's secrets in Cham Tower of Silence and pay a visit to the village's 3500-year-old cypress tree. Following that, we'll head toward Taft Village. On our way there, we'll meet the old Twin Cypresses of the lovely Mobarakeh Village (about 9 km). In Taft, we'll visit the historical Taft Fire Temple before we make ourselves comfortable beside a Zoroastrian family. In their lovely garden ecolodge, we'll be invited to a tasty lunch while talking about Zoroastrian culture. Finally, we'll head back toward Yazd (around 23 km).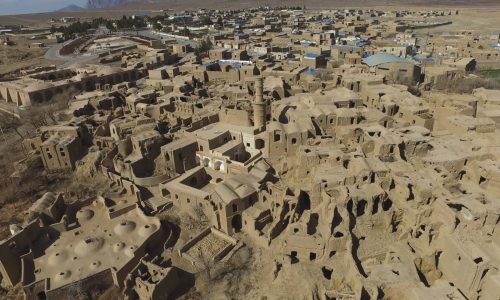 Meybod , chak chak and kharanaq tour
morning at 0800 am your guide pick up you from your hotel in yazd , then Driving to meybod ( 50km) your tour start with visiting Narin castle of meybod then you will visit meybod caravansary and water reservoir after that meybod ice house and meybod pigeon tower then lunch and drive to chak chak the Zoroastrian fire temple visiting it then drive to kharanaq village , walking in kharanaq old alleys creates an unforgettable memory for every visitor. There are a number of attractions like the old mosque, minaret and other historical houses worth visiting in the village . you will back to your hotel at 1700.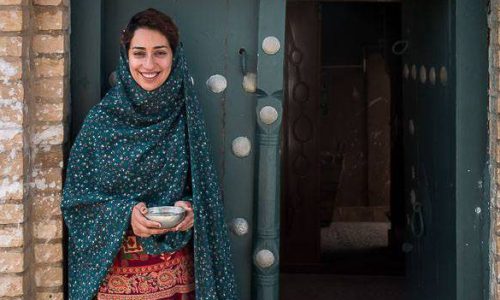 Cooking class with Zoroastrians in Taft
Yazd is well known for its large community of Zoroastrians in Iran and some of its most famous landmarks belong to this ancient Persian religion. Morning at 0900 am pick up you from your hotel in yazd and drive to Taft ( 56km ) , On this tour,you'll be taken to the village of Taft, well known for its Zoroastrian community and fruit gardens. You'll start the day with a short walk through Taft, making stops at the local bakery and grocery to shop for some ingredients. You'll then head to a private garden where we'll pick fruits and prepare a delectable traditional breakfast. we'll head to the Nartitee garden, where an outdoor cooking class has been set up for you. we're ready to start cooking a whole Zoroastrian feast while being educated on the faith, its cultural traditions, and rituals – all happening in a beautiful garden.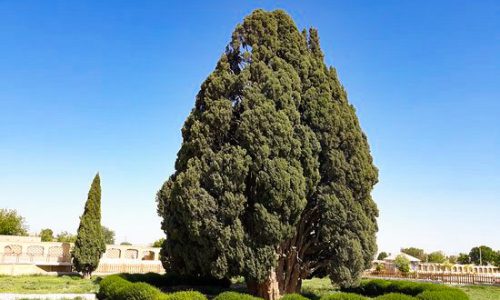 The Ancient town of Abarkuh is located 163 km out of yazd city on the way to shiraz , Due to having numerous historical monuments, this city is attractive for tourists. The Abarkuh Gonbad Aali is one of the most famous historical monuments of abarkuh. This beautiful tomb tower is located on top of a mountain on the outskirts of the city . Standing next to the Gonbad Aali tomb tower, you can see highly beautiful and impressive views of the whole city in front of you.another important monument of abarkuh is Aghazadeh mansion , one of the wealthy people of abarkuh during the Qajar period ordered to build a house of 820 square meter with biggest wind catcher of iran. The enigmatic city of Abarkuh has at its heart one of the most ancient living creatures on Earth, that is a lofty and old cypress tree. A Russian scientist and professor has estimated its age as 4500 years. This tree seems to be an eternal ever-green tree. Abarkuh ice house Is An outstanding architectural work built during Qajar era . It was used to be filled with large glaciers made out of water, freezing during the cold nights of desert and in the outside streams of the fridge. Then, the ice was slid into the refrigerator in the large hole and this procedure was repetitive during the whole winter.The cone-shaped and thickened fridge made the room The cone-shaped and thickened fridge made the room cool, froze the ice and prevented the ice melting in summertime. Jame mosque of abarkuh is also worth to visit lunch in koomeh bibi seyed guesthouse and we will back to yazd or base on your schedule drive to shiraz . end of tour .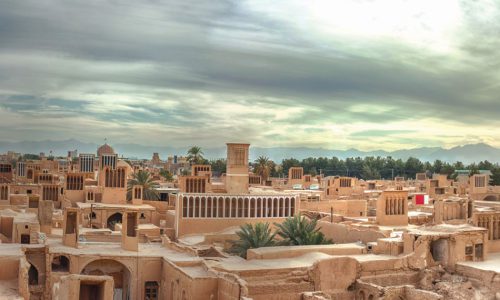 Ardakan and Aqda village tour
Morning at 0800 am pick up you from your hotel in yazd and drive to Ardakan ( 62km) you will visit the attractions of Ardakan city including khatami's house ,Ardakan qanat ,Ardakan harsooq bazaar ,Taqdiri house then you will go to visit the ancient village of Aqda. Aqda is a village of history and nature in the heart of the desert. this beautiful village has the following historical edifices, Haj Abolqasem Rashti caravansary built in 1269 AH. with the structure resembling the Shah Abbasi Caravansary, Khajeh Nasir stockade built to protect the village dwellings. Saam Castle, Hamam-e- Noe built in 1055 AH. Hulakoo two-storey Mosque built in 1123 AH. , Shams Mosque built in 1090 AH. and the Jame' Mosque built in 8th century AH. Architecture of the old village of Aqda is similar to that of old city of Yazd which has alleys filled with clay and adobe houses. The old and the original road passed through the village, alongside of which there used to be some Chaparkhane (pony express) and the caravanserai.
By the time of the seventh century, aqda was known as Gabrgah (means the place of Zoroastrians) since all its inhabitants were Zoroastrians. There is a quotation that says this village was constantly attacked by thieves and bandits due to the lack of a defensive wall. Therefore one of the Iranian scientists named Khaje Nasir al-Din Tusi, who stayed in this village for a while, designed and planned the fence and wall all around the village. So the people built the wall around the city, they made a contraction that "Only those who are Muslims are allowed to stay in the village". After conversion of the majority to Islam, at one night 40 girls and boys got married in a shared celebration. Since then, the people called the village "Aqdgah" (the place of marriage) Little by little the name changed slightly, and turned to Aqda.There is another quotation about this village which claims that the construction of the village attributed to Sassanid Era and to Yazdgerd (the last king) who called the village Aqda after one of his colonels, Aqdar. After visiting Aqda we drive to zarjoo village to visit pars banoo Zoroastrian temple back to yazd at 17.00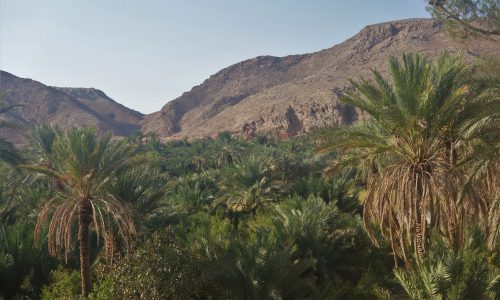 Excursion to Garmeh desert
Garmeh is an oasis located in the central desert of Iran, (known as Dasht-e-Kavir). During more recent historical times (from about 2000 years ago), the oasis was placed on the main route of the famous Silk Road and therefore the main trading route between China and Europe, Consequently, many travelers have passed through the area.A famous Persian poet, philosopher, and adventurer by the name of Nasir Khusraw passed through the area about 950 years ago and has mentioned the area in his travel writing. As an example of the more well-known European travelers of the last few centuries, one can mention the names of Seven Hedin and Alfonse Gabriel who visited Garmeh about a century ago.Among other tourist attractions, an ancient castle and a pond surrounded by palm trees have turned Garmeh Village in the central province of Isfahan into a tourist spot for nature lovers. Once you are in Garmeh, combining it with a trip to the Mesr and farahzad deserts is almost a must.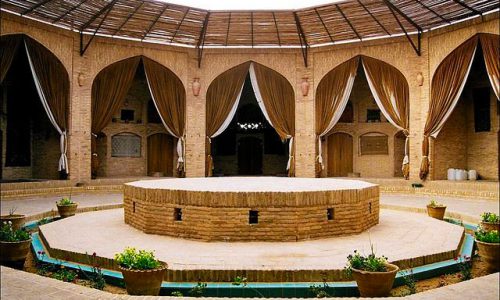 Excursion to Zinodin caravansary and Saryazd fortress
One day tour start around 0830 am, you will meet your guide at hotel in yazd, then drive to mehriz to visit Pahlavanpour Garden which is one the 9 persian Garden described as unesco heritage .then drive to Saryazd ancient village to visit Saryazd fortress and saryazd caravansary then have a lunch in mehriz and visiting 2000 years old Mehriz cypress. after that driving to Zinodin caravansary for an epic sunset . this caravansary is one of the 999 shah Abbas caravanserais in iran. shah Abbass believed number 999 is more mouth-filling and impressive than 1000. finally we we'll head back to yazd (60km)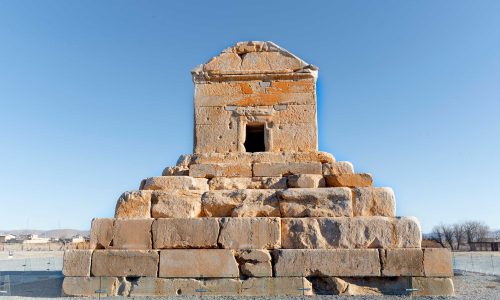 Yazd to shiraz tour with stop at abarkuh and passargade
Morning at 0800 am pick up you from your hotel in yazd , driving to Abarkuh 163 km on the way visiting yazd Eagle mountain is a high mountain looks like a huge mountain hawk-eagle that has kingly spread its wings across a vast plain and then Aghazadeh mansion and old cypress of Abarkuh . we continue to drive 180 km to Pasargadae World Heritage Site . we will eat lunch in kolbeh Agha mir and then visiting tomb of Cyrus the Great , present ruins used to be royal palaces , hall and gardens that made up the capital of the Achaemenid Empire under Cyrus the Great . We drive to shiraz and you will reach to your hotel in shiraz at 17.00