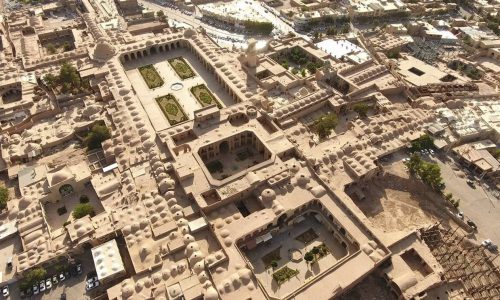 Full day kerman city tour
Morning at 0830 am your guide pick up you from your hotel in kerman , your tour start with visiting Jabaliyeh Dome after that we go kerman Zoroastrian fire temple and museum , the next stop is Harandi Garden where 2 museums of Archeology and music located in it . we go to Vakil ( iranica ) caravansary for lunch after that we will visit Ganj Ali khan complex including mosque,hamam , bazaar and caravansary . the last 2 sites for today visit is Moshtaghieh Dome and Jame mosque of kerman . your tour will finish at 1700.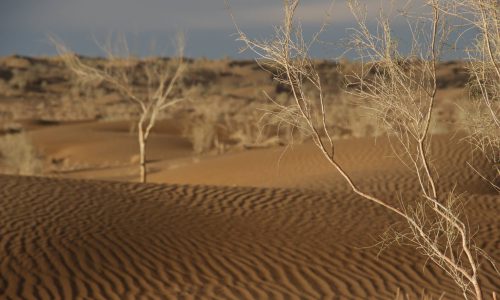 Morning at 0900 am your guide pick up you from your hotel in Kerman , we will drive to lut Desert ( Dasht-e Lut ) which is one of the largest deserts in the world. Part of the desert is widely known as the world's hottest and driest place, with a temperature that can reach as high as 70 degrees Celsius in the summer. It's no surprise that no vegetation or animals can live and flourish in this environment . Kaluts is about a 150-kilometre distance to the northeast of the main city of Kerman. The journey from Kerman to Kaluts is very scenic. It starts with a vast desert with snowy mountains in the background (only in the winter though). A valley then appears as you drive up towards the mountain. Then the altitude decreases rapidly as you drive down the hill towards the desert. The weather dramatically changes from this point onwards it is hotter and drier. Welcome to the hottest place on earth! Included in our Lut desert tour is an excursion to the Lut desert, Shahdad desert, Kalut of Shahdad, visit the Nabkha, Kalshour River, Shafiabad caravanserai, Sirch village, and visiting the old Cedar of sirch , tour will end at 1700.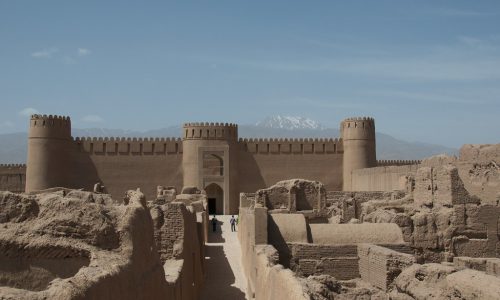 mahan tour and Rayen citadel
Morning at 0900 am your guide pick up you from your hotel in kerman , we drive to mahan , which is a small town located next to Kerman. We visit shah Nematollah vali tomb , he was a Sufi Master and poet from 14th and 15th centuries. He is revered by Shi'a as a saint. Hence, his shrine, which was built 5 years after his death became a pilgrimage site. The shrine complex consists of a garden, a mosque, and his tomb.the next stop is Shazdeh Garden in mahan , which was built in the 1900s under the orders of the governor of Kerman during the Qajar dynasty and was eventually used as a summer residence. We will eat lunch in Tigran restaurant and then Drive to Rayen city which is a small town located about 105 kilometres away from the Kerman city. The town is famous for Rayen Citadel .The medieval mudbrick city of Rayen is believed to have existed since 1,000 years ago. It was situated on a trade route, where high-quality textiles were traded. It is a great experience to explore every nook and cranny of this medieval city, though. We could even climb to the top of the castle to see the whole view. Then we back to kerman and your tour will finish at 1600.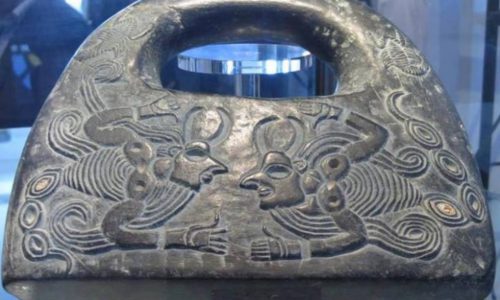 Morning at 0800 am your guide pick up you from your hotel in Kerman , we will drive 230 km to reach to jiroft city , we start our tour with visiting Jiroft museum then we visit Konar Sandal (A Bronze Age archaeological site, situated south of Jiroft )
Lunch after lunch we visit Jiroft's Samuran Castle ( This castle has been built of reddish marble and is located on an elevation, east to the city of Jiroft ) the last site we stop to visit is Masjed-e–Shahre–Ghadim mosque of old city of jiroft ( Around the Halilrud River, there is one of the most valuable monuments of ancient Iran, which can be described as one of the masterpieces of arts and architectures in Iran ) . The mosque seems to have been constructed during the Saffari era . we will back to kerman and your tour will finish at 1700.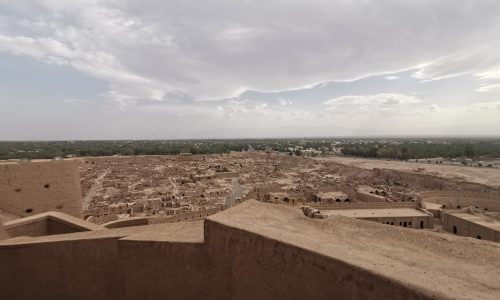 Morning at 0900 am your guide pick up you from your hotel in Kerman , we will drive to Bam ( 192 km) , Bam is historic city and the unesco-listed Arg-e Bam is most important site of this city . Beyond the walls of the fortress of Bam lies an ancient city where the succession of old streets and buildings culminate in the rise of one of the biggest mud-brick structures in the world. The Citadel of Bam (Arg-e Bam) has claimed the horizon in the outskirts of the city of Bam, in Kerman Province, for more than two millennia. This area was at the crossroads of the Silk Road and roads leading into Central Asia, the Persian Gulf, and Egypt. The 7th to 11th centuries marked the heyday of the citadel as it became a prosperous trade center, contributing to the buzz of the trade with silk and cotton fabrics. The structure of the main citadel feeds the imagination of travelers seeking to explore the eccentricities and peculiarities of an exotic land, the probable hometown of the charming prince from a far off country in the East. Being approximately established in the Sassanid era (224–651 CE), the entire structure has gone through numerous phases of destruction and reconstruction. Unfortunately, something about 80% of the Arg-e Bam was destroyed by the earthquake which struck the city in 2003. But the citadel is under reconstruction and more than half of it is renovated. we will visit the citadel and back to kerman around 1500.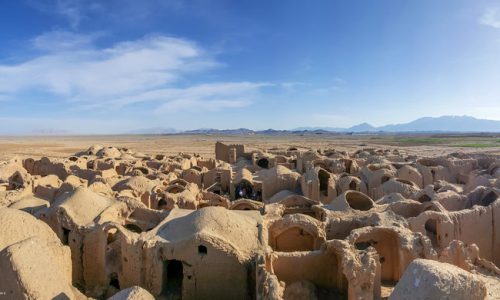 kerman to yazd with stop at saryazd and Mehriz
Morning at 0800 am your guide pick up you from your hotel in Kerman , we will drive to yazd ( 370 km) on the way to yazd we will visit zindin caravansary then we drive to Saryazd ancient village to visit Saryazd fortress ( the oldest safe deposit box ) and saryazd caravansary then have a lunch in mehriz and visiting 2000 years old Mehriz cypress and pahlavanpour Garden ( unesco persian Garden) driving to yazd your tour will finish at 1600 .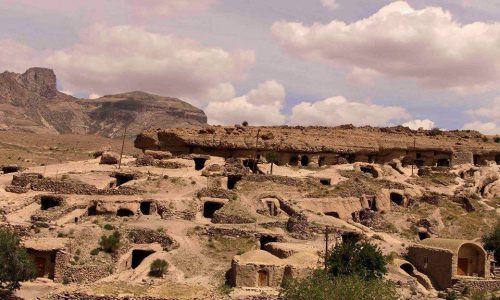 Kerman to shiraz tour with stop at meymand
Morning at 0800 am your guide pick up you from your hotel in Kerman , we will drive to shiraz through shahre babak and meymand village ( 570 km) . meymand is located 3 hrs drive from kerman and its is one of the UNESCO's world heritage list site.what makes meymand unique is its ancient history and also the geological shapes of the Rocky houses , after visiting the village you will eat Lunch in a guest house then visiting old school and bathhouse of the village and finally drive to shiraz .you will reach shiraz at 1800.