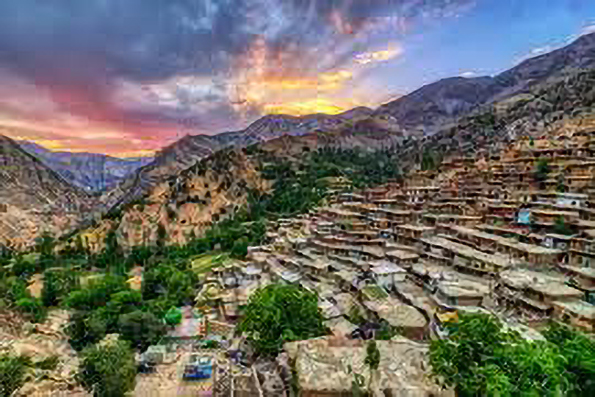 Sar Agha Seyed is a village in Miankuh-e Moguyi Rural District, in the Central District of Kuhrang County, Chaharmahal and Bakhtiari Province, Iran.
It Located 130km from Shahrekord and 45km from Kuhrang County . Villages are among the beautiful sights of each region and at every opportunity many enthusiasts travel to visit and use their nature. Some villages are considered because of their climate and lush nature, and some because of their special texture and architecture.
There are many villages in Chaharmahal and Bakhtiari province, many of which are located in pristine and inaccessible areas. Sar-Agha-Seyed is one of these villages that has attracted a lot of tourists due to its beautiful nature and special architecture, and every year many tourists from different parts of Iran and even other countries travel to visit it.
Sar Agha Seyed village is located on a steep slope and for this reason it has benefited from the special architecture of these areas, namely stepped architecture. The yard of each house is actually the roof of a neighbor's house, and for this reason the houses are practically interconnected. Houses are often made of stone and wood, which are available materials in the area, and this factor has made it attractive.
Sar Agha Seyed is located in the middle of a wide valley with high walls. For this reason, the houses are facing a huge mountain and a beautiful view can be seen from the window of these houses. The village is well-known as the roofs of the houses below, are the yard of the houses above which is the same as Masouleh Village in Gilan Province but Sar Agha Seyed has a larger population and more houses. The houses are surrounded by the mountain.
Local crafts
Most of the people are nomads of whom some are farmers. They also create local art crafts including weaving carpets, kilims and black tents or they produce and process salt from Salt Fountain. Many people plant natural plants (lush vegetable). The vegetables are used either as souvenirs (growing in the surrounding mountains during spring) or to eat on the meal table. Also, certain types of these vegetables have healing application.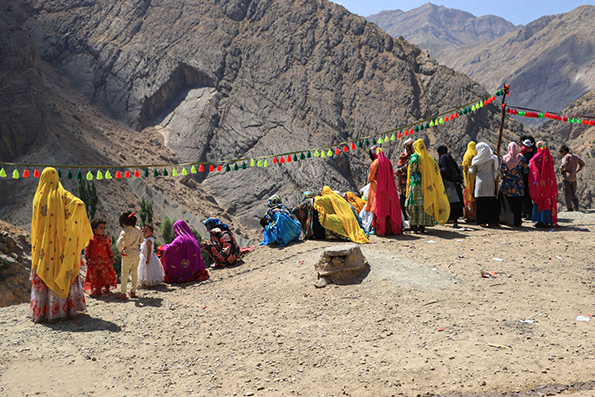 Costumes
The village is inhabited by about 3000 Bakhtiarian nomads who speak Luri. They are called "Ashayer" in Persian. They began to build these spectacular architecture around a holy shrine (Seyed Eisa) about 600 years ago.Male dress code includes Kolah, Chogha, Dabit and the female costumes contains Lachak, Meina, Shalvar Gheri that are significant especially in wedding ceremonies.
The dancing performance is congregational in a way that people hold other's hands during the dance. It symbolizes the alliance, identity, kindness and altruism between them.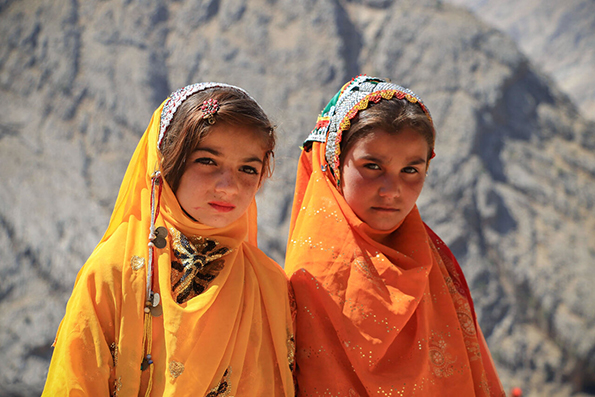 Sar Agha Seyed Attractions
During your hiking around the village you will see Salt Fountain, Cave Fountain, Astoona Waterfall and Bakhtarian Nomads. This is a good opportunity to see closely how nomads live and work. The village is one of the best places in Iran to practice and enjoy climbing. The Salt Mine of Sar Agha seyed village is one of its attractions. There is a small spring of water and salt that the residents make small ponds to extract salt.
Sar Agha Seyed Near Attractions
On the road to the village, you can see Ice Cave Chama, Shikh Ali Khan Waterfall, Kuhrang ski resort, Kuhrang Tunnel and local Bakhtiarian Nomads.