Marivan Darreh tefi village
Marivan Darreh tefi village , host of storks in iran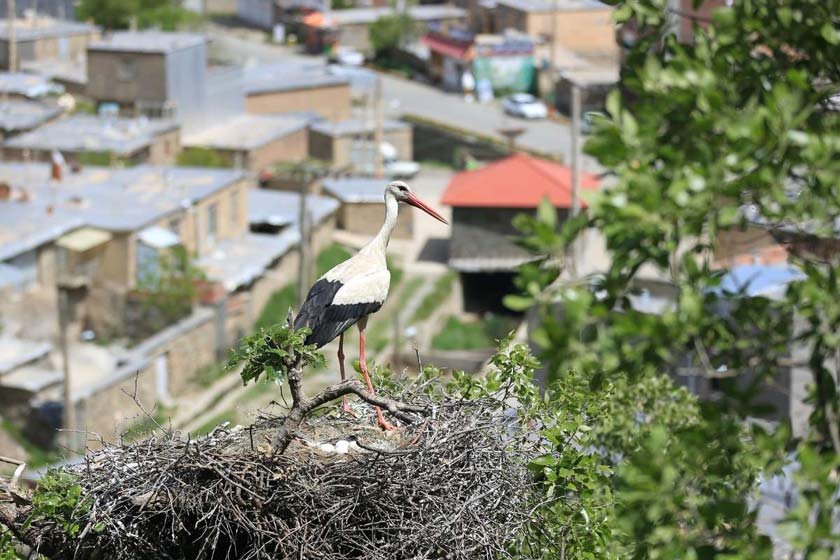 Darreh Tefi is a village near zarivar lake (Kurdish Zaribar) in Marivan, in the province of Kurdistan, has been home to a large number of white storks in the spring for a number of years now, where they have made their nests to raise their chicks.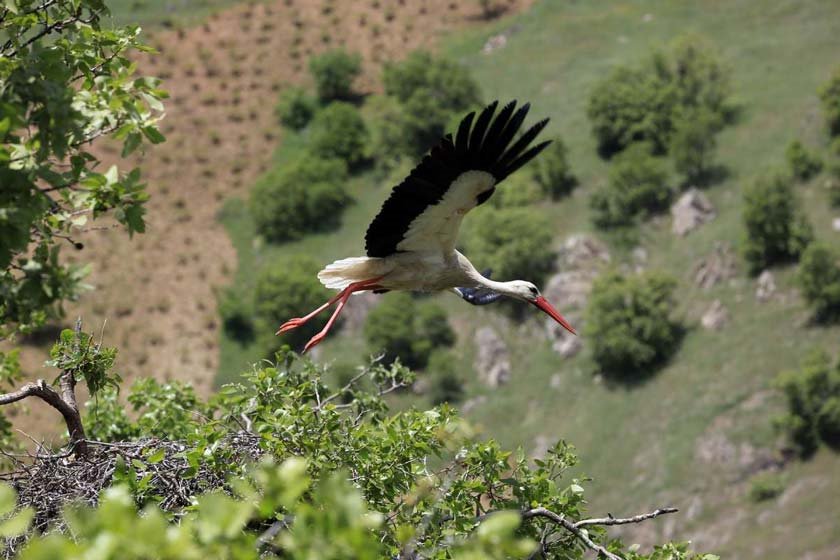 The presence of hundreds of storks has changed the tourist-friendly region of Darreh-Tefi to a town for storks in Iran.
The branches of oak and hawthorn trees in the Darreh Tefi Village have been looking after the nests of many birds these days, including storks, and the sound of stork chicks has produced pleasant music in the forests around lake Zrebar.
The storks stop in Darreh Tefi on their route to the warmer climates of Saudi Arabia. The white stork is a large bird in the stork family. White Stork adults have long red legs and long pointed red beaks, and measure on average 100–115 cm from beak tip to end of the tail.