We offer Persian historic food using age-old techniques and sixteenth and seventeenth century recipes. Would you like to try a meal which Safavid kings used to eat? Would you like to have the flavour of a historic food which is not tasted for ages?
We cook a wide range of different stews and Pilafs(a dish in which rice is cooked with vegetables or meat) based on the cook books we have received from Safavid era(1501–1736). Here you can see some photos of our dishes:
*Shatoot Pilaf(rice, black mulberry, meat, almond, raisin) served only in September and October.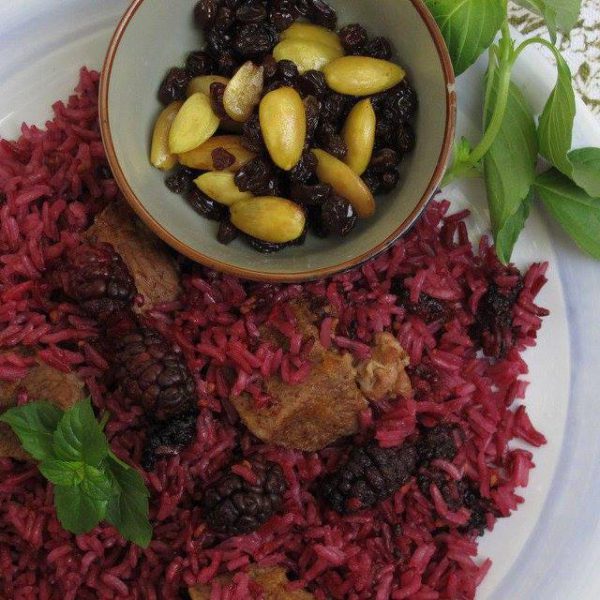 *Zangi stew (meat, pomegranate, zante currant, raisin, walnut, mint, garlic, almond)
Served with Pilaf.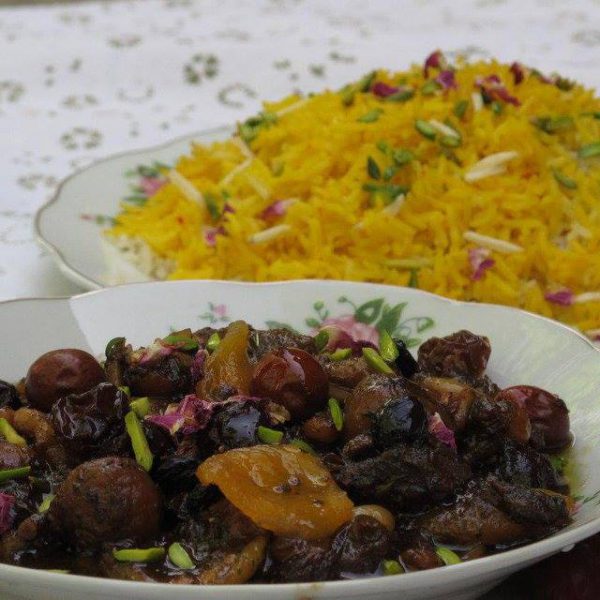 *Habashi stew(meat, pomegranate, Zante currant, chickpea, almond, raisin, Prunus domestica, apricot, fig, Jujube, mint, garlic)
Served with pilaf.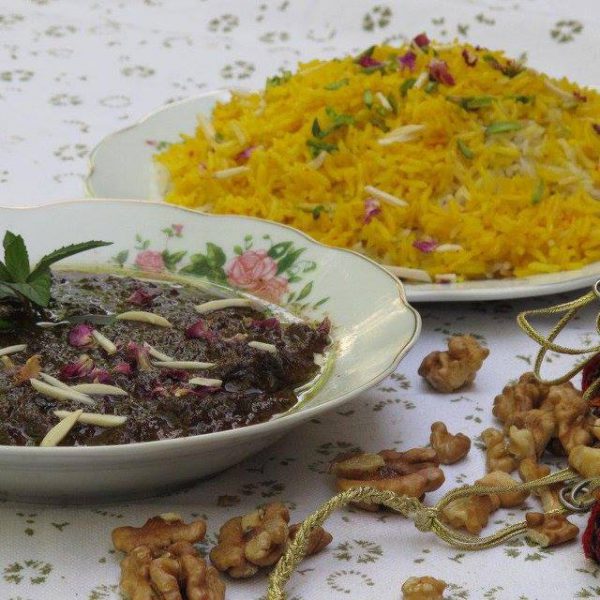 *Shileh Pilaf(rice, chicken, meat, chickpea, carrot, spinach)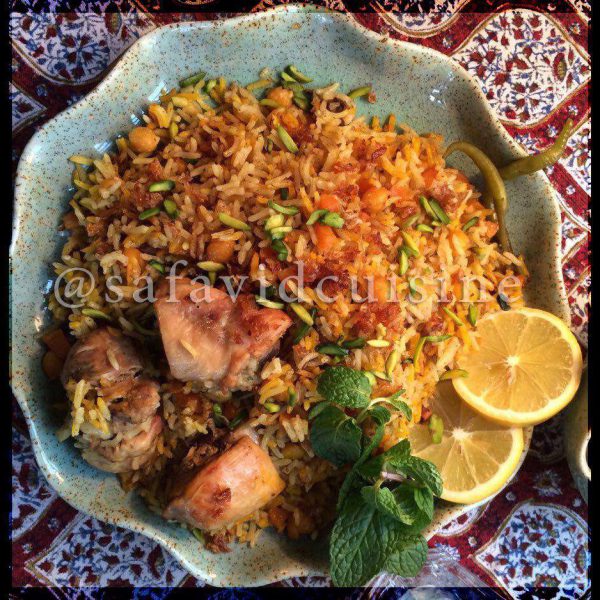 *Bademjan bereshteh (eggplant, meat, onion, chickpea, whey, garlic, mint, saffron)